Editor's Note: This concludes a three-article look into three cold cases in Catawba County. If you know of another cold case the Hickory Daily Record should write about, contact reporter Jordan Hensley at jhensley@hickoryrecord.com.
It's Sept. 20, 2014, and Pierre Mayfield is looking for a babysitter, so he calls his brother Michael Mayfield.
The 32-year-old tells Michael he isn't going to be gone for more than an hour. "And that's basically the last time I talked to him," Michael said. "He said he was going down the street to a little party."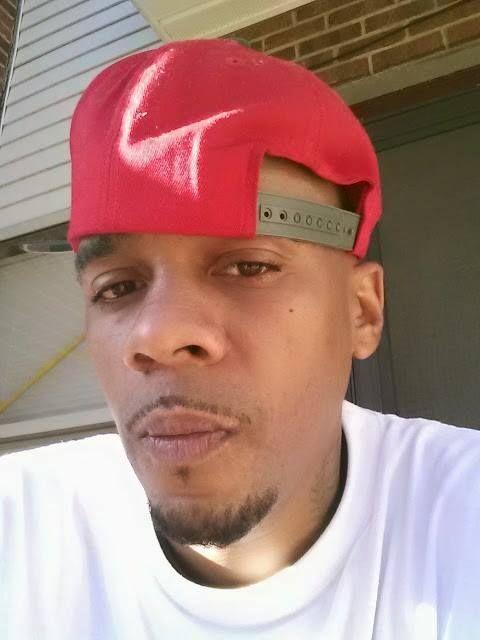 Pierre's cousin agrees to watch the children. Later that evening, Pierre leaves his First Street SE home as a passenger in a silver vehicle.
That was on a Saturday. Sunday morning comes, and Pierre is still not home.
"I then knew something was up," Michael said. "He would never just leave his boys like that."
Thinking Pierre was hurt and maybe in the hospital, the family searches for him. They do not find him.
Three days later, the Mayfield family files a missing persons report with the Hickory Police Department.
"By then I was already disturbed," Michael said. "... The last thing that was on my mind was that he was murdered."
As the Mayfield family and police search for Pierre, security footage is uncovered from the Total Convenience Market Shell gas station on U.S. 70 SW. It shows Pierre entering the store at about 1 a.m. on Sept. 21, 2014.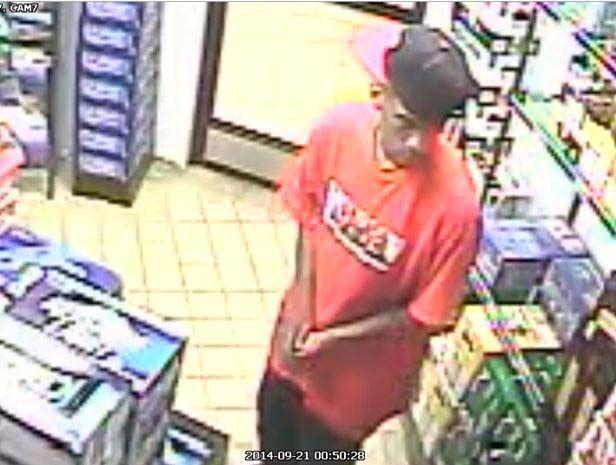 He arrived there as a passenger in a small, four-door silver vehicle, according to previous HDR articles. The car matches the description of the car that picked Pierre up for the party on South Center Street.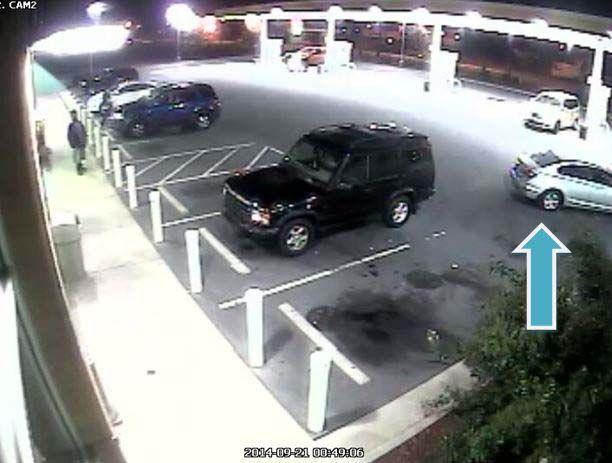 Pierre is wearing a red and black cap, a long red T-shirt, dark jeans and red shoes.
The driver of the silver vehicle, a black male, fills the car up with gas while Pierre is inside. The security footage didn't give a clear view of the man's face, Michael said. He and several others watched the tape, hoping to make a positive identification.
After a few minutes, Pierre comes back out to the car and leaves with the man. What happened after that is a mystery.
Ten months later, a man in Hickory is looking for blackberries in the woods behind his home on 15th Avenue SE when he stumbles upon a skeleton, a previous HDR article says.
The man thinks it is a deer skeleton. But as he gets closer, he sees shoes. The man dials 911.
Michael says the police knew it was Pierre pretty quickly. His wallet with ID was found close to his body.
The Mayfield family heard a body had been found in the early afternoon hours of June 30, 2015. Their worst fears were confirmed later that day when the chief of police and a pastor arrived at Michael's house.
"I knew when I saw them pull up," Michael said.
Pierre's cause of death was ruled a homicide. He had been shot in the head.
As of Aug. 15, no one has been charged with Pierre's murder. The father of eight was known to be a hard worker, who was sociable and cared deeply for his community.
Michael likes to tell the story of the time Pierre hosted a cookout for the whole neighborhood.
Pierre's nephew Camron Mayfield has fond memories of working alongside Pierre at various jobs to make a little extra cash. Pierre had recently bought his childhood home and was in the process of remodeling it.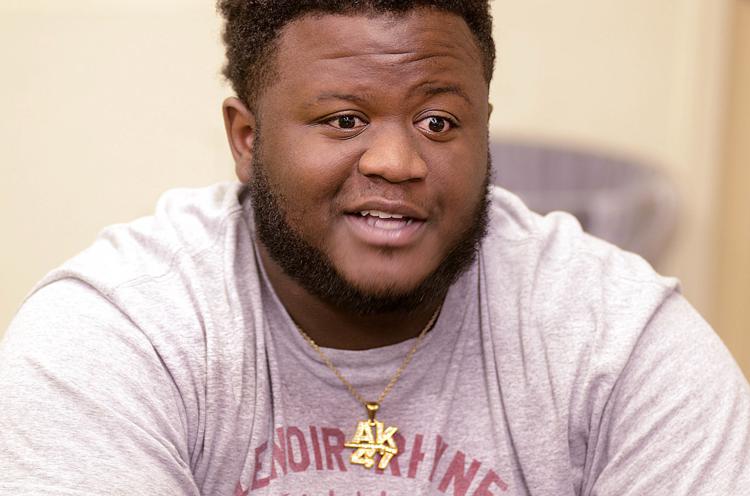 Michael and Camron can't figure out why anyone would want to murder Pierre. As far as they know, he didn't have any enemies.
For a while, before Pierre's body was found, the family was hopeful that if the police tracked down the man driving the silver car, they would finally have closure. Press release after press release went out to local media asking them to publish the photos of Pierre at the convenience store. Maybe someone would recognize the car and the man driving it.
In the meantime, the Mayfield family kept searching for Pierre, the car and the man. Tips to police trickled in as they worked to track down the car.
"The police did find (the man) about a year later," Michael said. "The car was a rental and it had been reported stolen."
The man driving the car had been living in Hickory the entire time, Michael said. He and Pierre weren't close friends, but they knew each other. The Mayfield family knew him, too.
"He told the police after they left the gas station, he dropped Pierre off back at the party," Michael said.
That was the only information about that night the man was willing to share, Michael said. The police wanted the man to come to the station for questioning, but he refused.
Over the years, the Mayfield family and police have been given many tips and pursued many leads. None have led to an arrest.
Hickory police have since turned the investigation over to the Catawba County Sheriff's Office.
As the five-year anniversary since the last time Pierre was seen alive approaches, Michael and Camron can't help but feel frustrated they don't have more answers.
"I don't want it to come across I'm attacking the police," Michael said, adding he feels there's still more that could be done.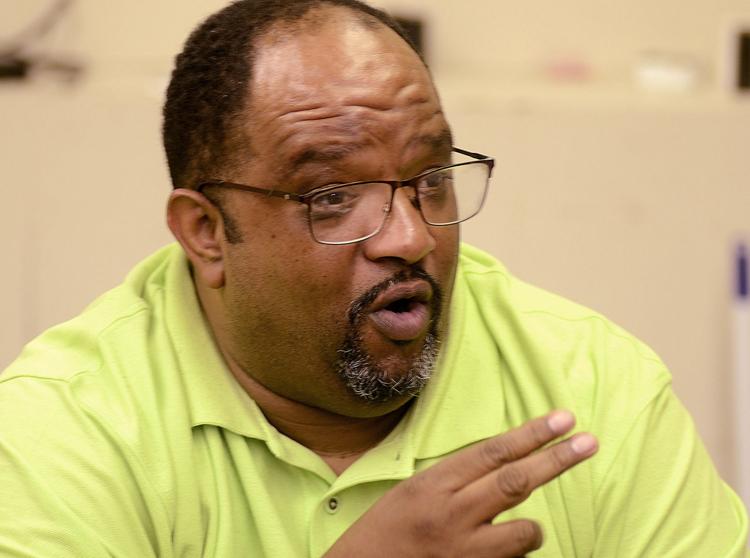 The Mayfield family doesn't know the motive. They do not understand how Pierre ended up in the woods, and they do not think the person who led him out there was alone.
"I guess someone could have taken him out there by themselves if they had a gun but…." Michael said, trailing off.
Who killed Pierre? Michael and Camron feel like they know, they just don't have any proof. They've shared all the information they can with investigators. Every rumor. Every hunch.
"Something small could break the whole case… just anything if (someone) could come forward," Michael said.
Camron said there have been many times someone has come up to him and said they know something, but "they don't want to get involved."
"I'm like, why say something like that? I'd rather just not know (they know something) at all," he said.
Michael is certain there are still many leads that need to be pursued.
Everyone who knew Pierre is wondering: "Who killed him?" Michael says their church is offering a reward to anyone who has information leading to an arrest.
Pierre's murder has been hard on his children. They ask about what happened to their father and who did it.
"It's been tough with my mom. It's been tough on all of us … Grandma is getting up in age now and it's something she constantly talks about. She's like: 'They ain't ever going to find out who did that to my baby,'" Michael said.
If you have any information regarding the death of William Pierre Mayfield, please contact the Catawba County Sheriff's Office at 828-464-5241.