Since Matthew Scott Reilly was a child, he and his mother Lisa Calhoun-Owen always wanted to see something they had written on the shelves at Barnes and Noble, a bookselling company.
"We came up with the idea one evening when Matthew was 5," Calhoun-Owen said. "He wanted to write a story and a song like I have always done. We started talking about a little creature that sleeps during the day but at night he comes out and works hard … Matthew came up with the title of "The Moonlight Dancer" and we wrote it based on the title."
The children's book finally hit shelves at Barnes and Noble earlier this year and recently won first place in the 2019 Purple Dragonfly Book Awards, which is an international children's book competition.
Unfortunately, Reilly won't get the chance to see it. He was killed in a motorcycle accident on Highway 74 in Boardman in 2017. He was 24.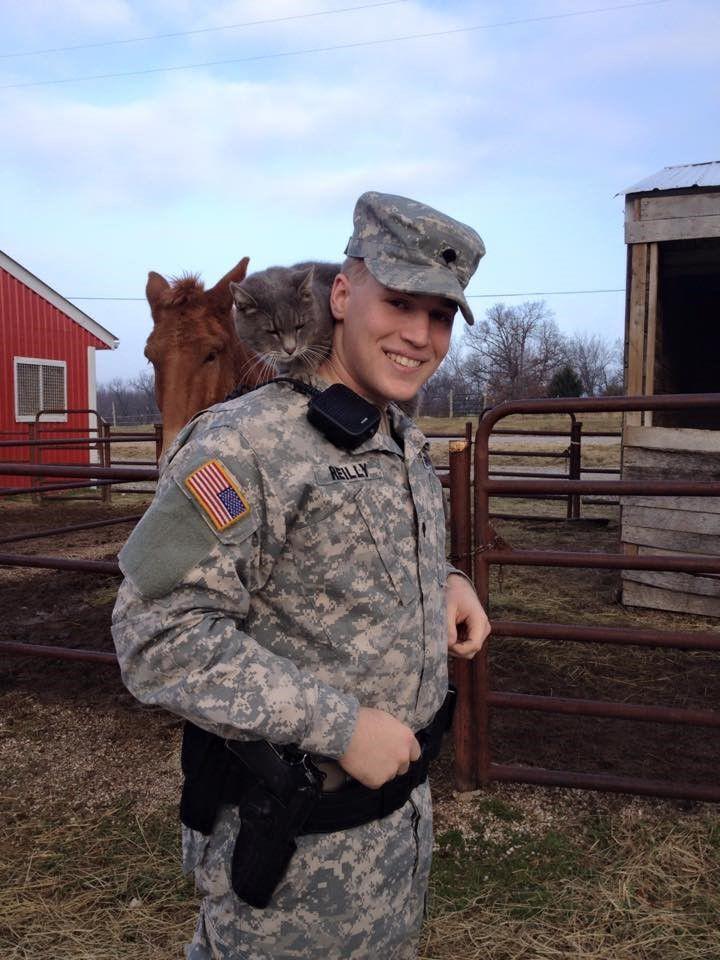 "It was May 26 at 5:27 p.m. and Matthew and his friend JJ were riding side by side with Matt on the inside of the lane," Calhoun-Owen said.
A 17-year-old set to graduate at the end of the week was in his truck. He was trying to get across the four-lane highway. Pausing half-way across the intersection, he thought he saw an opening so he gunned it. The teen didn't see Reilly and his friend.
"JJ got around the truck, but Matthew had nowhere to go but into it," Calhoun-Owen said. Reilly was flown to a Florence, South Carolina, trauma center, where he was pronounced dead on May 27.
As a registered organ donor, Reilly was able to donate five of his organs and save several lives, Calhoun-Owen said. Helping others is something Reilly was known for.
Born in Hickory, Reilly grew up in Charlotte with this mother and in Conover with his father Scott Reilly, who is now district attorney for Burke, Caldwell and Catawba counties.
In high school, Matthew Reilly was active in Newton-Conover High School's Explorer Program and Navy JROTC. When he was 19, he joined the Army as a military police officer, spending time in Missouri and South Korea. One of the more notable accolades Reilly received during his career was the Army Achievement Medal for saving a man's life.
"Matt always helped people," Calhoun-Owen said. "He had a huge sense of humor and an extensive group of friends all over the world. He never turned down an opportunity to give back to his community through volunteering, and was such a gentleman."
Reilly loved to volunteer with his mom at Hope for All Dogs Rescue in Charlotte. "He was the nicest person I ever met. He always believed in helping people out," said Josh Derenge, Reilly's longtime best friend and honorary brother. "He always liked to pay for people and take people out and do stuff for people."
Derenge followed Reilly's footsteps and joined the U.S. Army, as well. Throughout their careers, they were stationed near each other a few times. Growing up together in Charlotte, they loved to hunt and fish.
They also loved music. Derenge and Reilly tried, and failed, to start their own band when they were 11. The memory makes Derenge and Calhoun-Owen laugh.
After having to leave her job as a probation and parole officer for Catawba County due to Reilly having a serious asthma problem, Calhoun-Owen began managing and marketing bands. Reilly traveled with her and developed his own love for music.
When going through Reilly's belongings, Calhoun-Owen found two songs Reilly was writing. He had planned to move to Oak Island to be near the beach and his mother and to continue working on his music.
"We were going to do a lot of stuff too," Derenge said. "He wanted to open up a hunting store somewhere."
Since Reilly's death, Calhoun-Owen relocated to Topsail Beach to live with friends. Being alone on Oak Island, when Reilly was supposed to be there with her, was difficult.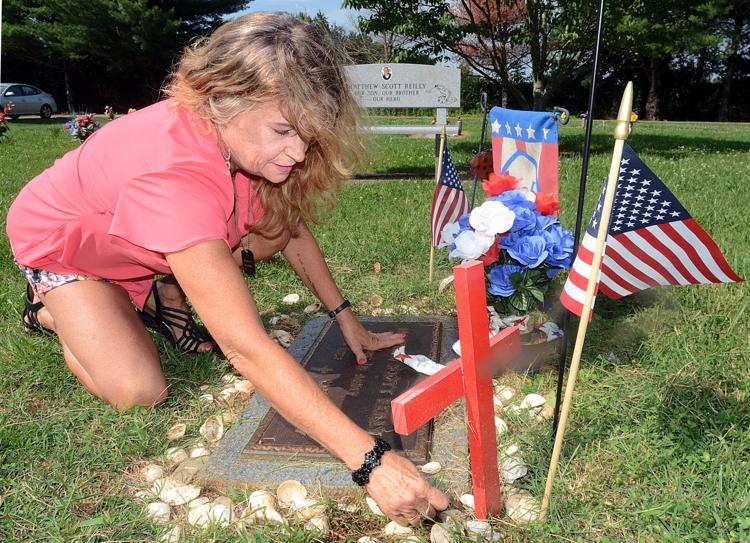 Derenge hopes to relocate from Charlotte to Wilmington soon. He's still close to Reilly's family and considers Calhoun-Owen a second mother. At Wilmington, he'll be closer to Calhoun-Owen and will be able to help her promote "The Moonlight Dancer." Derenge also helps Calhoun-Owen keep Reilly's grave and crash sites looking nice.
The family of the young man who hit Reilly also participates in keeping up the crash site memorial. Calhoun-Owen says what happened was truly an accident and that she, the young man and his family have become close.
Up next
Calhoun-Owen has always been a writer. This is just the first time she's been a published writer.
"It's like after Matthew died, he's helped us live our dreams," Calhoun-Owen said.
Calhoun-Owen will be at the Hickory Barnes and Noble on July 13 at 11 a.m. to do a reading of "The Moonlight Dancer" and a book signing.
In addition to the book, Calhoun-Owen wrote a song to go along with it. During the reading, the children are given mouse ears and once they sing the song, they become a Moonlight Dancer too.
For more information on Lisa Calhoun-Owen and the new writing projects she's working on, visit lcoproductions.net or her Facebook page facebook.com/LCOProductions.