Alarmed by a spike in opioid-related overdose calls in 2017, Maj. Reed Baer with the Hickory Police Department asked himself "How did we get here?"
In 2017, the Hickory Police Department alone responded to 114 overdose calls. State data shows 17 people died in Catawba County due to a fentanyl-related overdose and seven people died due to a heroin-related overdose that year.
From 1999 to 2016, the majority of unintentional overdose deaths in Catawba County were caused by commonly prescribed opioid medications, according to data from the state.
Baer said law enforcement isn't dispatched for every overdose call that comes in, but the police department has made an effort to keep statistics on the calls they respond to.
They also made an effort to track what drugs led to the overdose but that isn't always easy.
Baer said in some cases, if the person survives, they're not willing to discuss what substances they were using at the time of the overdose. Baer also said in most overdose-related deaths, it's due to multi-drug toxicity. Heroin, cocaine and alcohol on their own can kill, but those drugs taken at the same time can create a deadly cocktail.
To better understand how people were becoming addicted, Baer decided to talk to people who abuse semi-synthetic and synthetic opioid-related substances, such as oxycodone, hydrocodone, heroin, morphine and fentanyl.
Many of those people told a story similar to the one shared by Nema Masino.
Masino, 44, began her journey with addiction in the early 1990s after an accident left her on a morphine drip.
"After the accident, I was pretty much hardcore," Masino said. She would get her fix by buying opioid pills from people on the streets and getting prescriptions from doctors.
Masino said getting a prescription for opioids was much easier in the '90s.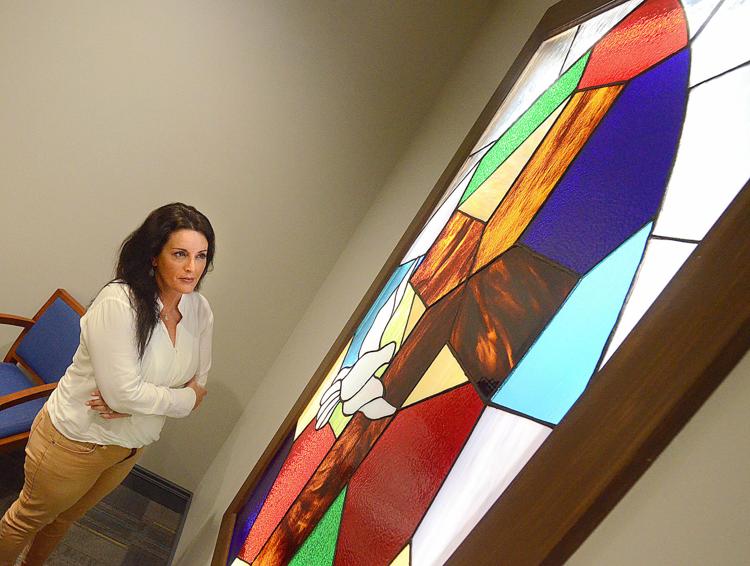 "I would develop a relationship with them (doctors)," she said. "I had their office numbers, house numbers, beach house numbers, whatever."
Masino said she spiraled into addiction and credited opioids for leading her down that path.
"I was homeless. I was hungry. I was living out of abandoned buildings and doing any kind of drug to get the next high," she said. "It's like a little snowball that just keeps going and going."
Masino is not alone in her experience. What starts as an innocent prescription to manage pain due to an injury or surgery can lead to addiction, and according to the Mayo Clinic, anyone is at risk of becoming addicted to opioids.
"Opioids are highly addictive, in large part because they activate powerful reward centers in your brain," a 2018 article from the clinic says. "Opioids trigger the release of endorphins, your brain's feel-good neurotransmitters.
"Endorphins muffle your perception of pain and boost feelings of pleasure, creating a temporary but powerful sense of well-being. When an opioid dose wears off, you may find yourself wanting those good feelings back, as soon as possible. This is the first milestone on the path toward potential addiction."
Masino faced the reality of her addiction when she lost custody of her three children in 2011.
"As a mother, that really just hit me in my heart," she said. "I never thought I would be able to see my kids again."
Masino continued to abuse drugs after losing her children and went through numerous rehabilitation programs.
She said she tried suboxone and methadone programs. Suboxone and methadone are often prescribed to aid in weaning people off opioid medications. Neither worked for her.
Recovery became a possibility for Masino while she was living in a women's safe house in Winston-Salem.
"I was tired of running," she said. "My family didn't want anything to do with me. But who could blame them? They had heard the same story so many times."
Soon after, she learned of Safe Harbor's year-long Whole Woman program in Hickory.
"I heard about the program, and I was ready to commit," Masino said. She credits God with how easily everything fell into place.
"Being out there and fighting that kind of world — and then coming here (to Safe Harbor) — that was surprising. I didn't think a place like it existed," Masino said.
Safe Harbor, located in Hickory, provides a day program for women and children who are homeless or seeking housing resources. The non-profit also offers a residential recovery program for women, transitional housing and additional support programs for women and children.
When Masino first stepped into Safe Harbor's facility almost four years ago, she said she was met with loving, supportive people who didn't judge her.
"Recovery takes an investment in people," she explained. "If you treat them (people abusing substances) like they've been disregarded, they will treat you the same way."
Masino now lives in Hickory, has a full-time job and helps other women battling addiction.
"Coming out on the other side of addiction, I can sit across from another mother and tell her that there is hope," she said. "It just takes time."
In November, Masino will be four years sober. She calls her parents regularly, and has contact with her children who are now 14, 12 and 10.
"They're supportive, but I have to keep my distance," Masino said. "Many times before when I was in recovery, I would be sober for a year or six months and I would immediately jump back in and try to fix everything. That's just not possible."
Dr. Dave Eichman at the Unifour Pain Treatment Center in Hickory has spent his career working to find ways to treat and manage pain for his chronic pain patients while making sure they don't become addicted to their medications.
He says the first thing people have to understand is that there is a difference between dependence and addiction.
"If you find you're taking your pills, just because you have pain … you're OK," Eichman said. "If you find you're taking your pills, just because it's time to take a pill. It's not like an extended-release medication, or you're taking more than you're supposed to because you're craving them, then we've got concerns."
If concerns do arise, Eichman assists his patients in finding drug abuse treatment.
Eichman says while dependence on a medication can lead to withdrawal symptoms when a patient tries to quit taking the medication, that is not the same as addiction. He likens the experience to when someone tries to quit drinking caffeinated beverages.
While doctors are prescribing fewer narcotics today than they were 10 years ago, Eichman and his fellow physicians are aware there's still a risk of their patients becoming addicted to the medication. They know the signs of addiction and realize some of their patients are at a higher risk than others.
Patients who have gone through traumatic experiences are, for example, at a higher risk.
Hickory resident Danielle Clarke lives a pretty normal life. She has an apartment, a full-time job and often spends quality time with her family, but she says it's a major improvement from what she was used to.
That's because Clarke is a recovering addict. She began abusing alcohol and marijuana at age 18.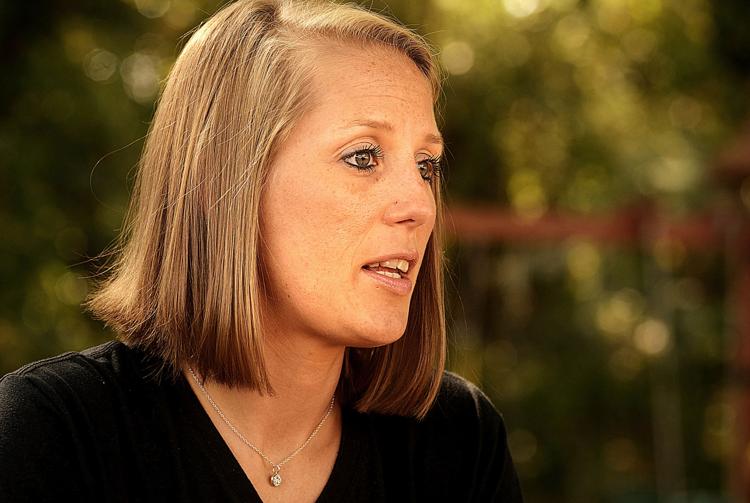 "I was running from trauma I experienced as a child," she said. "Self-medicating was easy."
Now 34 years old, Clarke said her journey with addiction was a roller coaster.
"I realized I had a problem with alcohol, so I put it down. Then I picked up pills — I started substituting every substance there was for another," she said. "I ran through everything."
She began using opiates such as hydrocodone and oxycodone by 2005, and was regularly buying them from coworkers at various restaurant jobs she held.
"I trusted and was gullible, and I didn't do any research or my homework," Clarke said. She thought, like alcohol, opiates would get her high and leave her with a hangover.
"I had no idea there was a physical dependency that was going to happen," she said. "I didn't know I was going to feel like complete garbage, have aches and pains and no energy until I had my next fix."
Clarke said at one point she was taking 40 milligrams of OxyContin a day to "just feel normal."
"I was getting nowhere. I had some self-awareness, but I liked that drugs made me feel better," she said.
Her attitude towards her drug addiction changed after her father died by suicide in August 2016.
"I thought I would be happy about it, because of what he did to me as a child. But I was not happy," she said.
Clarke said she never contemplated taking her own life, but she felt like she didn't want to live anymore.
"Life was too painful," she said. "At that point, I thought I might actually do something and that scared me."
Although she was terrified, Clarke said she had a sense of clarity, and realized she wanted to stop abusing drugs — but how?
"I knew I wanted to get help, but I didn't know how," Clarke said. "I told my mom to call the police, and tell them I'm suicidal, homicidal; I didn't care what she told them. I knew they had the ability to get someone involuntarily committed."
Instead of doing that, the police gave her phone numbers to organizations that could help her.
"They (the police) were so helpful, and they helped me start my recovery process," she added.
Clarke first began participating at a recovery organization in Shelby, then did intensive rehabilitation in Black Mountain and eventually ended up at Safe Harbor in Hickory.
She has completed the Whole Woman program, and is currently living in Safe Harbor's transitional apartments. In November, she will be three years sober. Clark credits her faith for her success and for helping to restore her life.
"It means God is number one, and I am second," she explained, showing off a black rubber bracelet that says, "I am second."
"God has always been really important to me," she said. "He is restoring everything now. He's restoring my relationship with my daughter, my mom, and I thank Him all the time for the life I have now."
Eichman said psychological trauma can play a huge role in how his patients perceive pain. What may be extremely painful to one person, may not be as painful to another. And when he has patients who are struggling with mental health issues, self-medicating, like Clarke says she did, is a risk factor.
"We know that anxiety and depression will exacerbate pain symptoms," Eichman said. "So having those under control is important."
It isn't uncommon for Eichman to refer his patients to a mental health care provider, and he wishes the stigma surrounding mental health problems would go away.
"It's not their fault for having whatever symptoms they are presenting with, but I think those are the ones that can probably lead down that path (of addiction) a little bit more," he said.
As the opioid epidemic grew nationwide, blame is often aimed at the doctors for over-prescribing narcotics in the 1990s and early 2000s.
"I think in earnest most physicians that prescribed a lot weren't really having any malintent or anything like that," Eichman said. "They were honestly just trying to care for patients."
According to data from the Drug Enforcement Administration published by The Washington Post in July, there were 67.3 million oxycodone and hydrocodone pills in Catawba County pharmacies from 2006 to 2012. That's 62 pills per person, although it's highly likely not every pill ended up in the hands of a Catawba County citizen.
State data shows the amount of outpatient opioid pills dispensed per Catawba County resident in 2016 was an average of 96.5 pills.
Emergency department visits are also tracked by the state.
As of July 2019, Catawba County has reported 74 opioid-related overdose emergency department visits this year. Heroin and other unspecified narcotics are the top two contributing factors. Commonly prescribed opioids contributed to 13 of those 74 visits.
Eichman says while it's easy to point fingers in many directions as to who is responsible for the opioid epidemic, one aspect that isn't talked about much is insurance companies.
"There are products we feel are less habit forming and safer for patients, but we can't get them to them because insurance won't pay for them, but they'll pay for oxycodone and hydrocodone," Eichman said.
Countywide data for 2018 and 2019 has not yet been published, but as of July 2019, the Hickory Police Department had responded to three fatal overdose calls and 29 non-fatal, putting Hickory on track to surpass last year's four fatal overdose calls and 29 non-fatal.