Samaritan's Purse International Relief is in Hickory helping homeowners whose property was damaged by recent flooding, brought on by weekend storms June 8 and 9 that dumped more than a foot of rain on some sections of Catawba County.
Clay Steelman, program manager for Samaritan's Purse, said the services provided included treating homes for mold. The services are free, according to a document from the organization.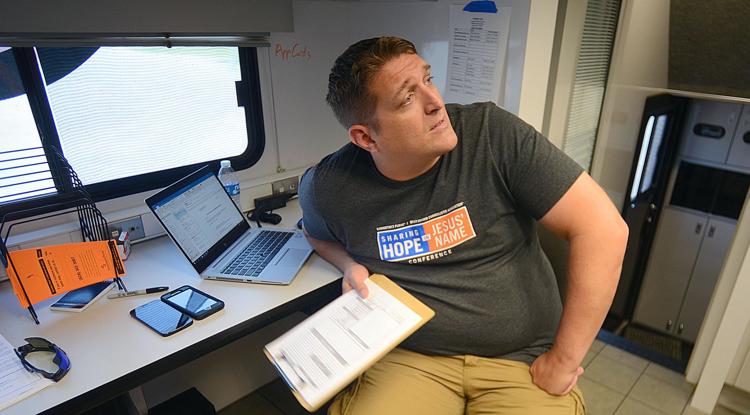 The organization is basing its Hickory operations out of Lakeview Baptist Church at 4080 North Center St. The group expects to be in Hickory through the end of June, but could stay longer if it gets more requests for work, Steelman said.
The organization is looking for additional volunteers, and will have orientations for new volunteers Monday through Saturday at 7:30 a.m. and 12:30 p.m., Steelman said. Those interested in volunteering can call 828-302-8446 to get more information.
Hickory homeowner Ann Spuller is one of those receiving help from the organizations. On Monday, she walked around with volunteers who were helping her remove items from her flood-damaged basement.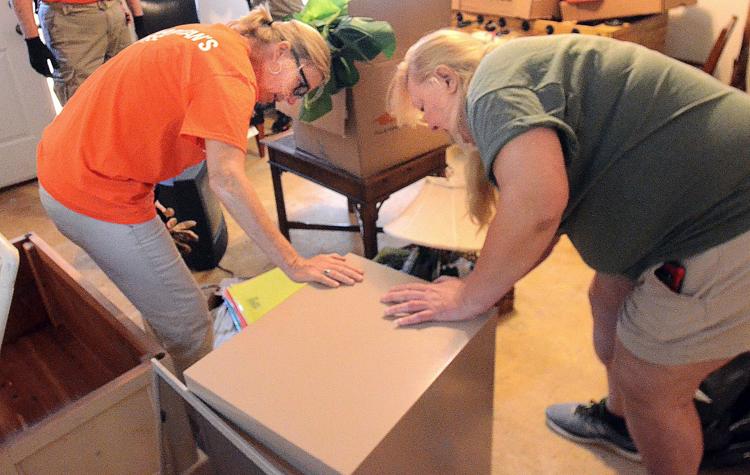 Spuller said she appreciated the services provided by the volunteers, which included removal of moldy carpet.
She was emotional as she described the sense of hope the organization gave her. "I would just like to say that they have taken me into their arms and they have welcomed me into their church and into God's arms," Spuller said.
Homeowners who would like to receive assistance from the organization can call 828-302-3007.