Which country will come out ahead in the trade standoff between the United States and China?
One Hickory furniture executive believes it will be neither of the two countries.
"Winners are not in the fight," Century Furniture CEO Shuford said. "They are on the sidelines with wide arms welcoming this influx of business and the longer it persists the more likely it is to create some long-term damage for both the U.S. and China."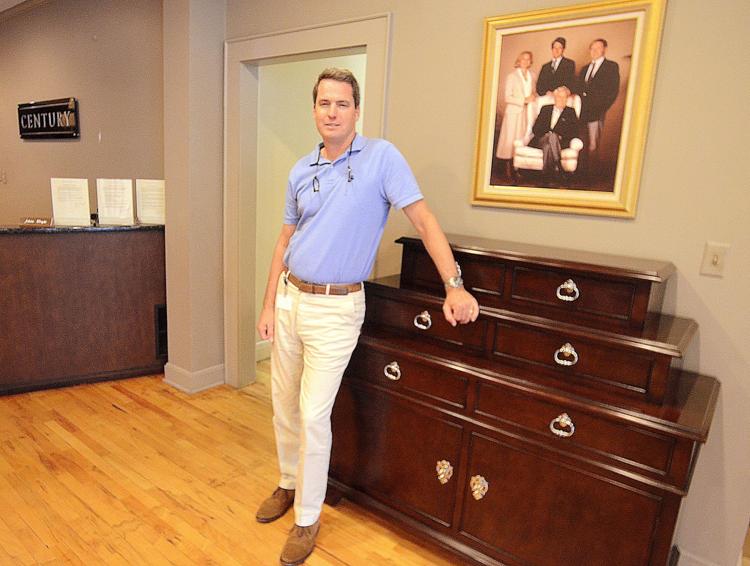 Shuford said that countries like India and Vietnam that are able to draw in manufacturing will ultimately benefit from the trade dispute.
Shuford said his company is feeling some negative effects from the tariffs now, but it's a prolonged trade war that worries him the most.
Shuford said President Donald Trump's announcement earlier this month that tariffs will be placed on an additional $300 billion in Chinese goods is a sign "that this trade conflict is going to last longer than we had all hoped for."
Another furniture executive — Craftmaster Furniture CEO Roy Calcagne –- said the new tariffs will affect some of the fabrics his company buys.
Virtually all the goods his company buys from China will have tariffs on them, Calcagne said.
Like many in the furniture industry, Shuford and Calcagne have made adjustments in response to the ongoing trade dispute between the United States and China.
In September 2018, President Trump announced a 10 percent tariff on $200 billion in Chinese goods, including various types of furniture and furniture components, according to documents on the U.S. Trade Representative's website.
The tariff amount on those goods was raised to 25 percent in May. China retaliated with tariffs of its own on U.S. products, including furniture.
The tariffs prompted some changes for both Century and Craftmaster, including surcharges to retailers and, in the case of Century, looking to suppliers outside China.
Shuford and Calcagne recently discussed the ways tariffs are affecting their businesses and what the effects will be if tariffs continue.
How the tariffs affect business
Shuford and Calcagne run two different types of furniture companies.
Family-owned Century produces a mix of upholstery, a category that includes items like chairs and sofas, and case goods, storage items like drawers or chests.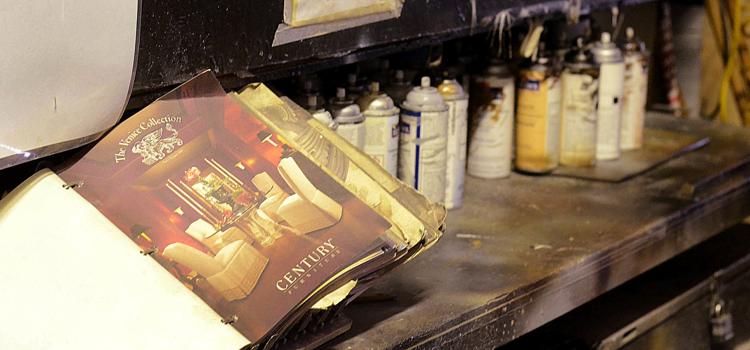 Shuford said his products are high-end, with customers in the top 3 percent of the furniture market.
Clacagne said his company produces upholstery and is more moderately priced. The typical value of a sofa from the company would be between $900 and $1,600, he said.
Craftmaster is owned by a Samson Holding Ltd., a Hong Kong-based public company.
Shuford estimates his company pays between $75,000 and $90,000 a month in direct tariff charges for furniture components from China.
The company has been able to pass as much as 90 percent of that cost along to consumers, Shuford said, but there are still some costs the company has to absorb.
The bigger threat for Century is the tariffs China has placed in retaliation, Shuford said. Shuford said the company's business selling furniture to China represented a growing sector for the company before tariffs.
Since the tariffs began, the company's business selling to China has "evaporated," dropping by more than 80 percent, Shuford said.
The tariffs have prompted the company to find new suppliers in other countries.
He's concerned that, if tariffs persist, his former Chinese customers will establish new relationships, particularly with European companies.
Shuford has already seen signs of that happening. At the High Point Furniture Market this spring, he estimates as many as 90 percent of his usual Chinese customers were not there.
Instead, they went to a trade show in Italy, Shuford said.
For Shuford, the long-term effects of tariffs outweigh the short-term ones.
"So if you were to ask me again if tariffs stay in place for another 12 months … I would say the damage is pretty significant," Shuford said. "And if it stays in place for a couple of years, I would say we've lost access to our biggest growth opportunity and now we're truly looking at a different type of company."
The company has also considered opening up production in other countries to bypass tariffs and gain access to the Chinese market.
That option becomes more likely the longer the trade conflict goes on, Shuford said.
Shuford said the move to foreign production would not necessarily reduce the number of jobs in the U.S., but would likely reduce future growth opportunities in the U.S.
Calcagne said the tariffs were disruptive initially but that things have calmed down as businesses have adjusted.
The biggest tariff impact for Craftmaster is in the components the company buys from China, items like fabric.
For a $500 sofa, the tariff costs on components would run somewhere between $15 and $20, Calcagne said.
With the initial round of tariffs, the company passed along a 2 percent surcharge to their retailers. With the announcement of the 25 percent tariff, that surcharge rose to 4 percent, Calcagne said.
Calcagne said he thought it would be difficult for retailers to accept the 4 percent without increasing prices.
In general, retailers have accepted the need for surcharges, Calcagne said, adding that the surcharges Craftmaster is imposing are not as high as those some other companies are charging.
What happens if the conflict persists?
Both Shuford and Calcagne say they would like to see a resolution to the standoff between the two countries.
Shuford said he would like to see strengthened protections for intellectual property and the return to normal trade relations with China.
Calcagne would also like to see intellectual property protections and some more certainty about the future.
While Calcagne said he understands the Trump administration's desire to level the playing field, the existing uncertainty is a problem that needs to be resolved.
"If they're going to be permanent, then let them be permanent," Calcagne said. "If they're not going to be, then take them away. But, you know, we're sort of caught in limbo here, which is really more disruptive than anything."
A continued trade war will mean higher prices as the company adjusts, Calcagne said.
"It's not life-threatening for us, but it is disruptive," Calcagne said.