About the only thing constant in minor league baseball is change and that has certainly been the case over the past few days with the Hickory Crawdads roster.
Injuries and promotions have turned the Texas Rangers' Low-A affiliate into a mini-revolving door the past week.
The biggest hit came to the Crawdads lineup as two of their highly-touted prospects have moved on. Slugging catcher Sam Huff received a promotion to High-A Down East after Wednesday's game. The Phoenix native leads all of Minor League Baseball with 15 home runs to go with a .333 batting average. Combined with the 18 he hit with the team in 2018, Huff, who turned 21 in January, leaves with 33 homers in a Crawdads uniform, which is tied for the sixth-most in club history. The Rangers' No. 21 prospect (according to MLB.com) also threw out 13 of 22 runners attempting to steal.
While Crawdads manager Matt Hagen was appreciative of the talented backstop's skills, his admiration of the individual went even deeper.
"He's a really talented and good baseball player," Hagen said. "But he's a better person. He's a great teammate. He has a tremendous attitude about him all the time. And we're sorry to see him go, but we're happy to see him take the next step in his career."
Taking Huff's place is catcher Melvin Novoa, who comes back from Down East. The 22-year-old native of Nicaragua hit .322 in 24 games for Hickory in April 2018 before his promotion.
While the promotion of Huff was expected, the Crawdads' other lineup change was not. The Rangers announced Thursday that shortstop Chris Seise will miss the remainder of the season due to surgery to repair a torn labrum in his left (non-throwing) shoulder. Seise hurt the shoulder diving into first on a routine pickoff. It will be the second season that the Rangers' 2017 first-round pick will miss a large portion of the year. The native of Winter Garden, Fla., had similar surgery in 2018 to repair the right labrum.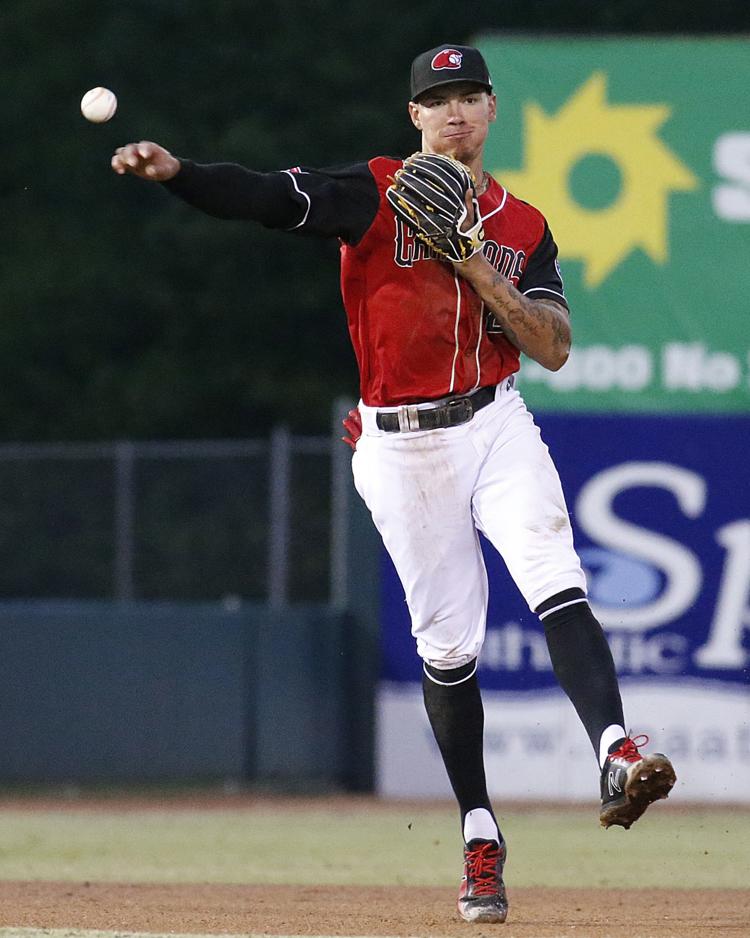 "It's a bad break," Hagen said. "He worked really hard to get himself back to being healthy from his last surgery. One play on the other shoulder and he ends up being injured. You try to encourage him, but at the same time, it's going be tough for him to realize he's got another setback now."
Seise, the Rangers' No. 12 prospect, was hitting .241 with six RBIs and six steals.
The pitching staff has not been immune to changes either. Another player to hit the injured list is pitcher Jean Casanova. The right-hander, in his second season with Hickory, had complained of a tired arm. Hagen expects Casanova to be back quickly. Reliever Hever Bueno joined Casanova on the injured list for an undisclosed injury.
Additionally, left-handed starter John King received a promotion to Down East. King, 24, was the 10th-round pick of the Rangers in 2017 out of the University of Houston. After elbow ligament replacement surgery (Tommy John) shortly after his draft selection, King made his pro debut last year in the Rangers' short-season leagues. In five starts this year, King went 1-2 with a 3.42 ERA and 29 strikeouts over 26.1 innings.
Among those recently joining the Crawdads from extended spring training are returning outfielder Tanner Gardner and right-handed starter Tyree Thompson.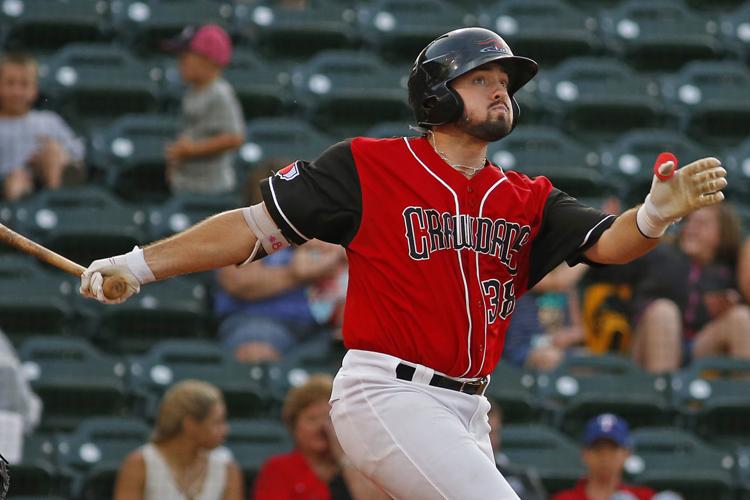 Gardner, 23, joined Hickory shortly after his selection by the Rangers in the ninth round in 2017 out of Texas Tech. He played 44 games for Hickory and hit .217 with a homer and 13 RBIs. The Carrollton, Texas, native played last year at short-season Spokane (Wash.).
Thompson, 21, made 23 appearances (20 starts) for Hickory last year. The Rangers 26th-round pick in 2016 out of Karr High School in New Orleans went 7-11 with a 4.93 ERA.
Newcomers to the Crawdads are pitchers Kelvin Gonzalez and Nick Starr, as well as infielder Tyler Depreta-Johnson. All moved up from extended spring in Arizona.
Gonzalez, a right-hander from Mao in the Dominican Republic, was obtained by the Rangers in a trade with Kansas City last summer. Starr, also a righty, signed a free-agent contract with the Rangers last summer after ending his college career at Southern Arkansas. Depreta-Johnson was the Rangers 35th-round draft choice last summer out of Houston Baptist.