After nearly a decade leading the Bunker Hill High School girls basketball program and another six seasons as the school's softball coach, Randy Joines has announced his retirement.
Athletic director James Byrd confirmed the announcement Friday morning in a press release. Joines had a 67-142 record as the girls basketball coach in nine years, while his six softball teams combined to go 89-45.
"Coach Joines has served Bunker Hill High School with passion, dignity and a tireless work ethic for nine years," Bunker Hill principal Lee Miller said via the release. "His contributions to our school will have a lasting impact. Coach Joines rebuilt the women's basketball team, creating a successful program after several down years. Coach Joines has also led our softball team to new heights, reaching the Western Regional Finals last year. He will be missed as a leader, mentor and friend. Bunker Hill wishes coach Joines all the best in his retirement. He will forever be a Bear."
Joines came to Bunker Hill from North Wilkes High School, where he spent 20 years in various roles, including head coach of the girls basketball and softball teams, assistant coach for the football team, and athletic director. Upon taking over the Bears girls basketball program in 2010, he struggled through some lean years before his 2013-14 team finished 16-11 and reached the 2A state tournament. That season, he was named the Southern District-7 Conference coach of the year.
The next year, Bunker Hill won 13 games and again qualified for the postseason while Joines was named the West coach in the state's annual East-West all-star game. His best season, however, came this year when the Bears finished 20-9 and tied for second in the Northwestern Foothills 2A Conference standings with an 8-4 mark. They beat Pisgah in the first round of the 2A state tournament before falling to West Region semifinalist East Burke in the next round.
"From the time I entered sixth grade back in 1977, I have known that I wanted to be a coach," Joines said via the release. "I was blessed early in my days as a player and as a young coach to work for and with some of the greatest in the game. In the classroom, as well, I was blessed to be with colleagues who were the best in the business.
"I know that my career has been successful because of the lifelong relationships I have had with administrators, fellow coaches, teachers, officials and most of all, my players and students. I look forward to spending time with my family, but I will miss the daily contact with all of these people that I dearly treasure. Although I know this is a good decision for me, it is still hard to leave my school family."
Joines took over the softball program in 2014 after spending the two years prior as an assistant. He led the Bears to six winning seasons, reaching the postseason each year. In 2018, they won five state playoff games on their way to the 2A state semifinal series. This year, Bunker Hill finished 12-9 and advanced to the third round of the state playoffs before losing at undefeated North Davidson on Tuesday.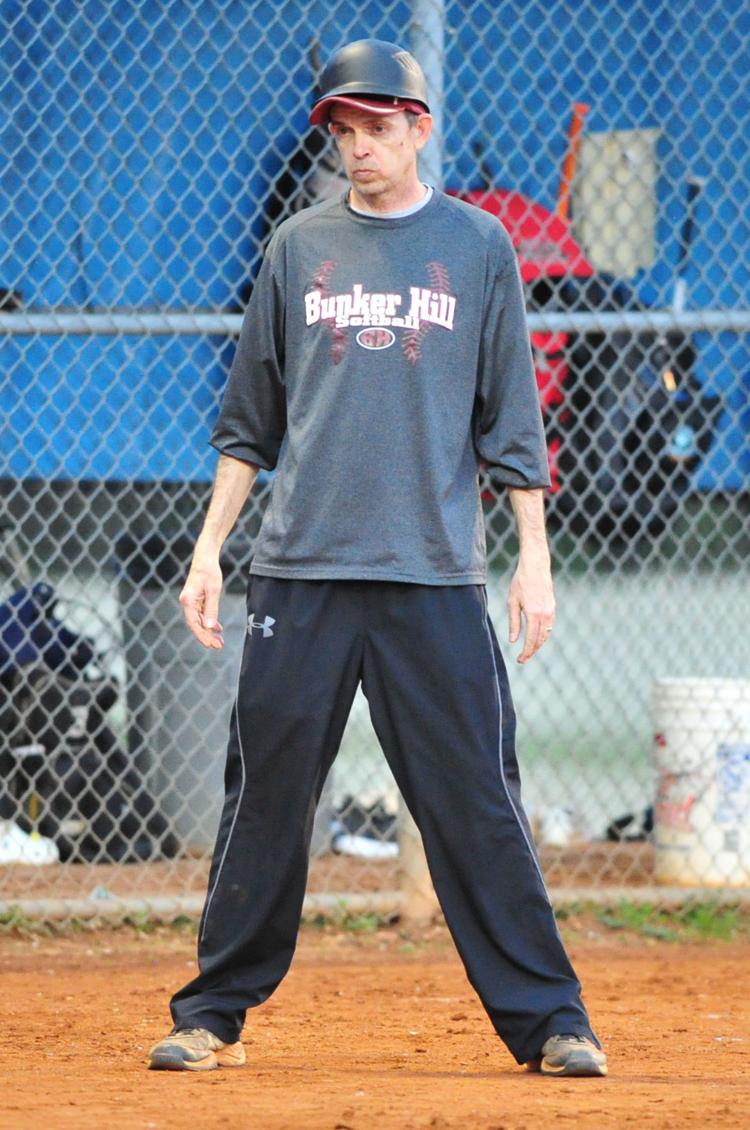 "I retire from Bunker Hill knowing that the teams I have worked with will have continued success," Joines went on to say in the release. "Special thanks goes to Jim Woodruff and Jeff Taylor for granting me this opportunity. When you work with great young coaches like Coach Norris, and with great administrators like Mr. Miller, Mr. Byrd and (assistant principal) Mrs. (Lisa) Tucker, I have every confidence that they will work hard to ensure that both the basketball and softball teams will continue to grow and be successful. I look forward to following and supporting the teams in the coming years. Once a Bear, always a Bear."
A 2017 North Wilkes High School Hall of Fame inductee, Joines retires as a softball coach with a career record of 209-148 with 10 state playoff appearances. Byrd said a search for his replacement as both softball and girls basketball coach will begin soon.
"Coach Joines has always been a profile in humility and respect – key values for those who teach young people about sportsmanship," Byrd said in the release. "Bunker Hill will seek to find individuals with such character and integrity to lead the Lady Bears."