Such a fine season for Hickory deserved a better ending.
Winners of Conference 10, the Red Tornadoes were preordained to meet the second-place team from Conference 11 in the NCHSAA state playoffs. That just so happened to be Charlotte Catholic, the third-ranked girls lacrosse team in the state.
Things started well enough for the hosts as Mason Paradine put Hickory in front less than a minute into the contest. But the Cougars showed their strength over the next 49 minutes to win going away, 27-13, and advance to the third round.
"They're a really good program," said a complimentary Paradine afterward. "We played them our freshman year and it was not as close, not as many goals. It was a tough game and that was our very first year as a program."
The Red Tornadoes have come a long way since that 18-4 road defeat in the 2016 playoffs. In fact, they've come so far that they earned the right to face Charlotte Catholic on home turf this time. And when Paradine opened the scoring – a masterful effort to spin past a trio of defenders after they'd twice blocked her drive toward the net – there was a swelling belief that Hickory was about to announce itself with a statement win over a powerhouse Charlotte lacrosse school.
But the Cougars (14-4) withstood the early setback and rebounded with two goals. Kaitlin Coleman gave the visitors their first lead four minutes in when she scored on a quick counter-attack. Paradine restored the tie less than 15 seconds later, however, finishing with her less-dominant but just-as-deadly left hand to beat the Charlotte Catholic keeper.
Unfortunately for the Red Tornadoes, the Cougars began to pull away from there. Kylie Skovira capped a 3-0 run by connecting on a penalty shot, one of her seven goals in the half. Paradine and Leah Knowles tried to keep Hickory close, but each time Charlotte Catholic had an answer – and often multiple answers.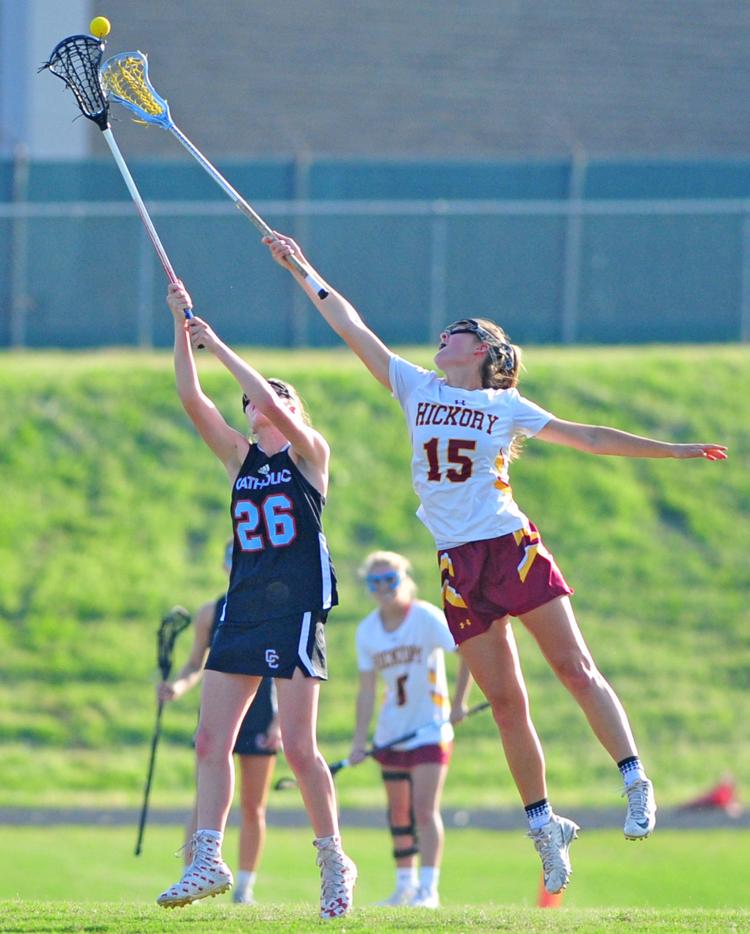 Paradine's fourth score came directly off a faceoff and brought Hickory to within a goal at 6-5. It mattered little to the Cougars' dynamic duo of Skovira and Coleman, though, who combined for the next four goals over a 71-second period. That came as part of a 9-1 run that put Charlotte Catholic fully in control.
"It is what it is. It sucks," Paradine said before reflecting on where this program stands since her freshman year. "We've come a long way. It's exciting to see how far we've come since then, even though it's not how we wanted it to end today."
Hickory went into halftime trailing 17-9 and it got no better from there. Coleman scored with just under 22 minutes remaining to initiate a running clock after taking a 10-goal lead. Charlotte Catholic rattled off the first nine goals of the half before Knowles was able to stop the bleeding with a goal with 10 minutes to go.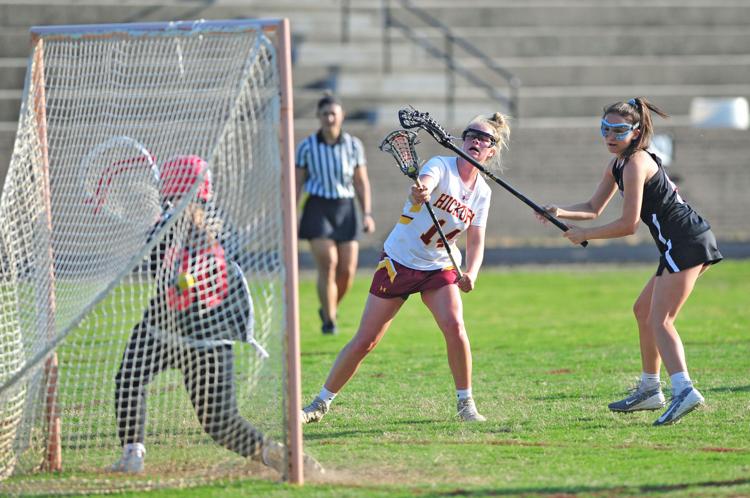 By that time, the Cougars had a 26-10 lead and began working in their reserves. Coleman finished with a game-high nine goals and Skovira scored all seven of hers before halftime.
Paradine led the Red Tornadoes' offensive efforts with six goals. That brings the UNC commit's total to 58 on the season and 239 for her high school career.
Knowles, who has signed with Wingate, finished with five goals in the loss. She tallied a career-best 46 goals this year and ends her career with 146.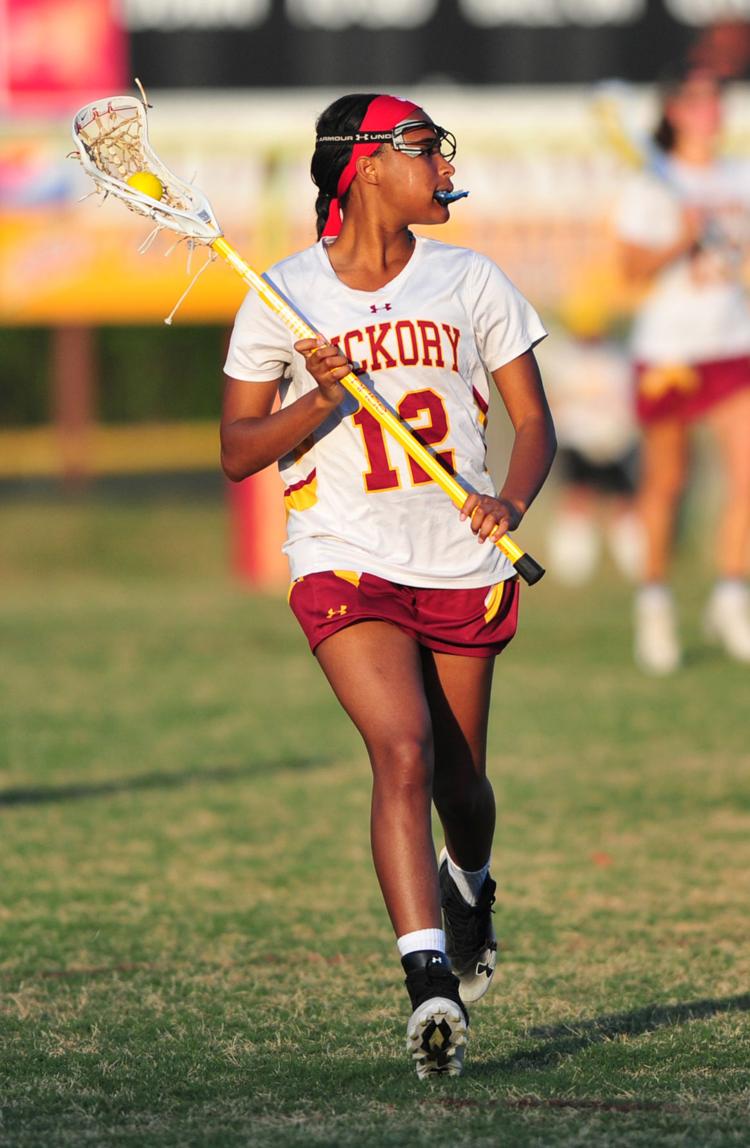 Aaliyah Deaton, another senior who will play collegiately at Belmont Abbey, had the other two goals for Hickory. The defender also set a career high by netting 11 goals this season.
Together, this senior class took girls lacrosse at Hickory from a dream to a startup to a successful reality. And years from now, few if any of them will remember the final score of this loss. What they will remember, however, are the highlights from this season.