Hibriten football coach Clay Lewis, who led the Panthers to the 2017 2A state title, has resigned his position to become the new head coach at Chesnee High School in South Carolina, according to a press release from Hibriten athletic director Derek Reeves.
Lewis had been at the school since 1989, serving the past nine years as the head football coach. His teams compiled a 95-29 record, including a perfect 16-0 run to the state championship two seasons ago. The Panthers went 14-1 last fall and lost in the state semifinal round to eventual champion Shelby.
"We thank Coach Lewis for his 30 years of dedication and service and wish him nothing but greatness in his endeavors with Chesnee High School in Spartanburg, S.C.," Reeves said via the release. "The lives he has impacted far outweigh any win. His impact and legacy as a coach are forever marked with gratitude and thankfulness by Hibriten High School and its community."
Hibriten made the state playoffs in each of Lewis' nine seasons. The past three years were especially marvelous as the Panthers went a combined 44-2 with three conference championships and the 2017 state title.
Lewis takes over a Chesnee team that hasn't had a winning record in the past four years. He replaces Bill Owens, who stepped down last month following a 2-9 season for the Eagles.
In addition to Lewis' resignation, Hibriten announced that defensive coordinator Sam Mackey has been promoted to head coach. Mackey spent four years on Lewis' staff as defensive coordinator and has previous coaching experience at Freedom, Lexington and Bandys. He will also become the high school's head strength coach.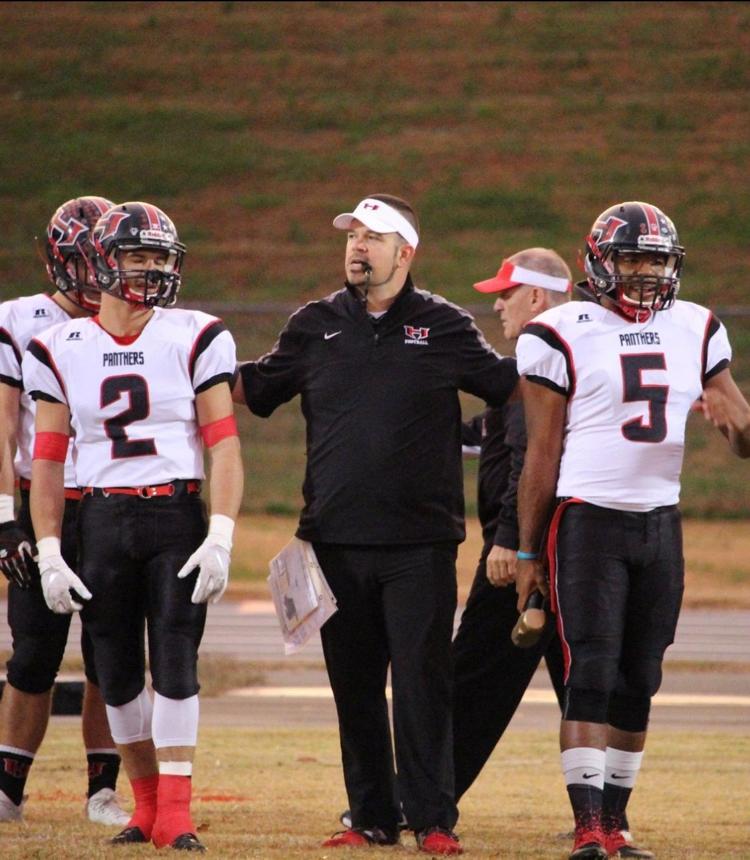 "Coach Mackey brings a wealth of knowledge and experience to our football program and our weight room," Reeves said via the release. "Coach Mackey's passion and enthusiasm for the game of football is very contagious. Our program and student-athletes are very fortunate to have him as their next head football coach and Hibriten is very fortunate that we will not miss one second of leadership in this seamless transition of the head football coaching position."
The Panthers will have to replace most of their offensive playmakers in the fall, including senior standouts McKinley Witherspoon (1,861 rushing yards, 39 touchdowns) and Marquone Jones (1,287 rushing yards, 20 touchdowns).