Danny Anderson is leaving behind one family to be closer to another.
Family has been a cornerstone of Anderson's four decades in coaching. It was true when he first got started as an assistant under his older brother Andy at West Caldwell. It was truer still when he became the Warriors' head coach, leading his sons Dan and Matt to the 1999 2A boys basketball state championship game.
And family once again played an important role in what he called a "bittersweet" decision to take over the South Caldwell boys basketball team after four seasons in charge at Maiden.
It's a move that makes sense logistically for Anderson. He lives just five minutes from South Caldwell, while his wife works in nearby Lenoir and his sons reside in Granite Falls. The family often made the trek down Highway 321 for Maiden games and practices, serving as his support and sounding board.
Now there will be much less hassle for Anderson's wife and kids to watch their husband and father do what he has loved doing for the better part of 40 years.
This decision didn't come easily, though.
"It's bittersweet because if you leave somewhere and you're unhappy or they're unhappy about you, that's one situation," Anderson said. "When you leave somewhere and you say, 'I've got nothing but great things to say about where I left, and then great things to say about where I'm going,' I'm just a blessed guy and the Lord has been good to me with my coaches."
For the past four years, Anderson had built a different type of family at Maiden. He became very close friends with Will Byrne, the Blue Devils' football coach. He and Maiden athletic director Caine Houser "hit it off from day one" when Anderson arrived. He built relationships with people throughout the school – students, coaches and administration alike – that made the decision to leave it all behind that much more difficult.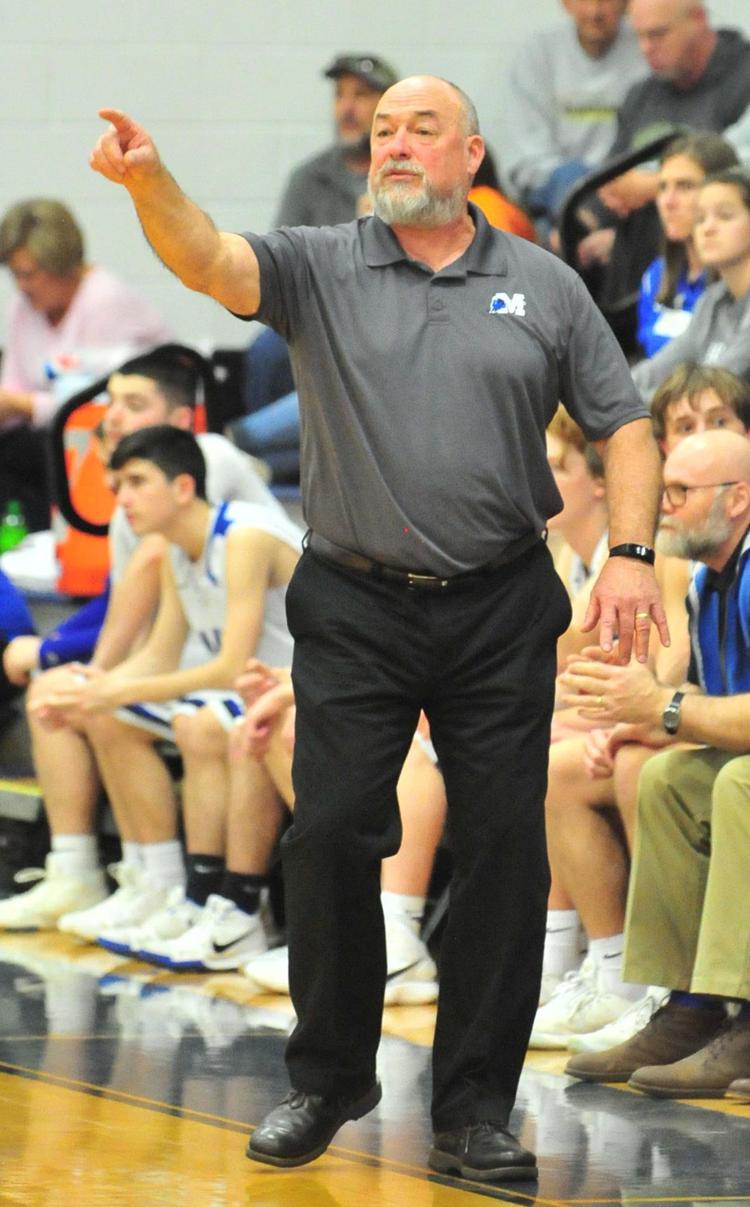 But many of those folks will be just a phone call or a short car ride away. And in South Caldwell, Anderson sees a welcoming challenge much similar to the one he faced when he first took over at Maiden.
The Spartans have won just four games in two years, including a 1-23 mark this past season. During that stretch, they've been the punching bag in a tough Northwestern 3A/4A Conference – a league that includes successful coaches like Hickory's Andy Poplin, Freedom's Casey Rogers and Alexander Central's Ed Wills.
"Something about me just loves that challenge," Anderson said. "I guess I'll just say people better not bet against us. We're going to come out hard and work hard. That's just my nature. We're going to show up and play hard."
Anyone who has watched an Anderson-coached team – from Madison-Mayodan to Starmount to West Caldwell to Maiden – knows that South Caldwell will no longer serve as the league's welcome mat. You don't collect more than 700 coaching wins without your teams having an identity.
Yet for all of his successes in this sport – he's one of only six high school basketball coaches in the state's history to record at least 700 victories – the legendary coach has no interest in resting on his laurels.
"I've got to earn that again. What I've done in the past is over," Anderson said. "It's my job to earn the respect of the kids and the respect of the community. I don't go in expecting anything. I go in willing to earn the dues that you want to get."
He's also into this South Caldwell rebuild for the long haul. Anderson said he has the energy and desire, and he's as passionate to coach as he's ever been, if not more so.
"I do it for the purity of the sport, for the love of the game and the love of coaching these kids," he said. "When it's all said and done, if you do the right thing and work hard, it's kinda hard to look back and feel like – if you've given your best and busted your tail and you've been good to kids, good things typically work out."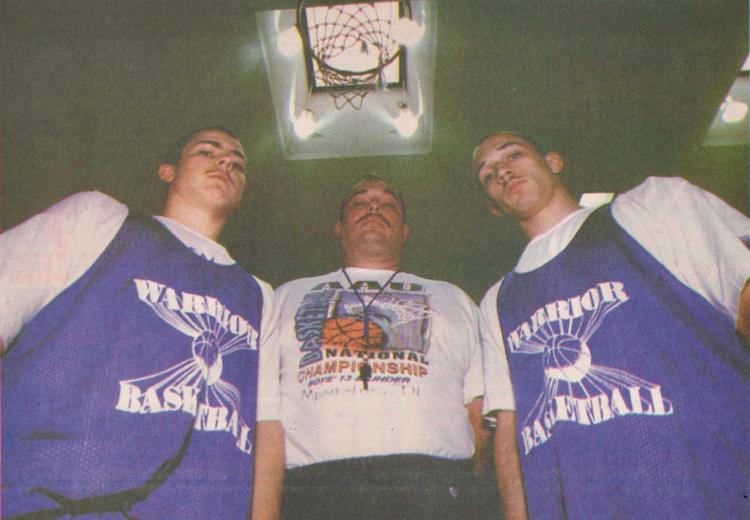 And as for those who worry that the longtime West Caldwell coach is flipping to the other side of the county rivalry?
"As you get older and get wiser, a lot of people will make a little something out of that," Anderson said. "But the way I look at that is I gave them every ounce of everything I had when I was there. I'm going to do the same thing here. I'm going to choose to remember everything good I can about everywhere I've been. But I'm too old to worry about anybody that wants to think anything different."
With this new challenge laid out before him and the never-ending support of his family, more good memories undoubtedly lie ahead for Anderson and the Spartans.