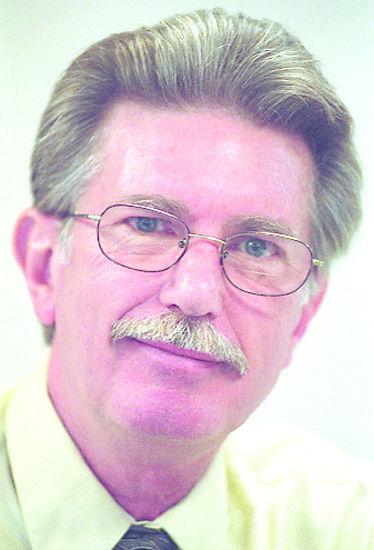 The radio has always been a friend to me.
I was a fan of "Gunsmoke" as a boy. William Conrad, who later played many characters ("Cannon" and "Nero Wolfe") on TV was Matt Dillon. I listened on the big console radio until I got a battery-operated transistor radio for Christmas.
I was in heaven. I could play the radio low, under my pillow, and listen after bedtime. By the time I got the AM-only beauty, "Gunsmoke" had faded into radio history. There still were a few radio stations that replayed old shows such as "Bob and Ray" and "Inner Sanctum."
I liked them because I saw the story through imagination eyes. The sound effects were wonderful, and the dialog had to be perfect – including all the inflections and tonal shifts necessary to convey various emotions.
I was a TV fan, too, no doubt about it. I have never changed my radio-compelled opinion that the best TV shows are those where you don't need to see the screen to follow the story. The very best shows are those where you can turn off the sound or turn your back on the screen and still get the picture.
It's amazing, to me, how you can fill in the blanks if audio or video is missing. I find listening to TV is easier than watching with no sound, except for sports.
One of my first jobs required a lot of driving. Daytime, nighttime, car, truck, all over the Southeast. Thank goodness for the radio. By then, FM radio had come into its own, but I still tuned to AM much of the time.
I had a few favorite shows and stations, an eclectic mix of entertainment rated mostly by the quality of reception. Signal strength varied, even with FM, so fiddling with the dial was often necessary.
Some favorites carried over from high school, such as WLS Chicago, WBZ Boston and Big Ape (WAPE) out of Jacksonville, Fla. Big Ape, complete with Tarzan yell, reached the Grand Strand. I could follow it all the way down the East Coast.
One show that was a comfort on a long stretch in the dark was Mull's Singing Convention, a gospel show from Knoxville, Tenn. J. Bazzel Mull played music that sounded like grandma's house and his gravel voice kept me awake. Mull was from Valdese, by the way.
The radio was important to staying alert on a long haul. That's one reason I liked to tune into the NHL St. Louis Blues' broadcasts. I became a hockey fan because of the Checkers, the best ticket in Charlotte in the early 1970s.
They're still a hot ticket but back then the Blues had a strong signal when I was far from home. I knew when I heard the brassy fanfare and rolling drums of "St. Louis Blues March" that I was in for a few hours of no-doze entertainment.
The Blues made the playoffs in 1970 but were booted in the first round by Minnesota.
And yes, I'm pulling for the Blues to with this year's Stanley Cup. I wish the Carolina Hurricanes were in the final series, but they're not, so I hope the team that once rode all those miles with me through the radio gets the cup.
Another thing: You know you've been in the saddle a long time when you look forward to the corn report from WHO Des Moines. Fact is, I could always count on getting WHO when dawn drove away radio stations that thrived in the dark.
I still like radio. I have satellite radio services and the ability to connect no matter where I am. And most of the gear is portable.
Terrain is still the enemy of mobile radio. But I won't leave home without it. I loved radio when I was a boy, and I love to play the radio now.
That's correct. When I was boy, in common speech, you "turned on" the TV but "played the radio" and "put on" records. I guess "Play the record player" was considered redundant and "Play the TV" is a bit silly.
I have a big, old Magnavox console radio/phonograph. The four-speed phonograph is stereo, the radio is not. I cherish my 12-watt wonder. Everything still works like a charm, even the tiny red light that lets me know the amplifier tubes are warm enough to let the sound come forth.
I think I'll fire it up and play Tex Beneke's version of "St. Louis Blue March."
Oh, and my all-time favorite radio station? WRNA-FM, Charlotte. WRNA is long gone, but it and Calvin (no explanation necessary) are preserved in well-deserved legend.