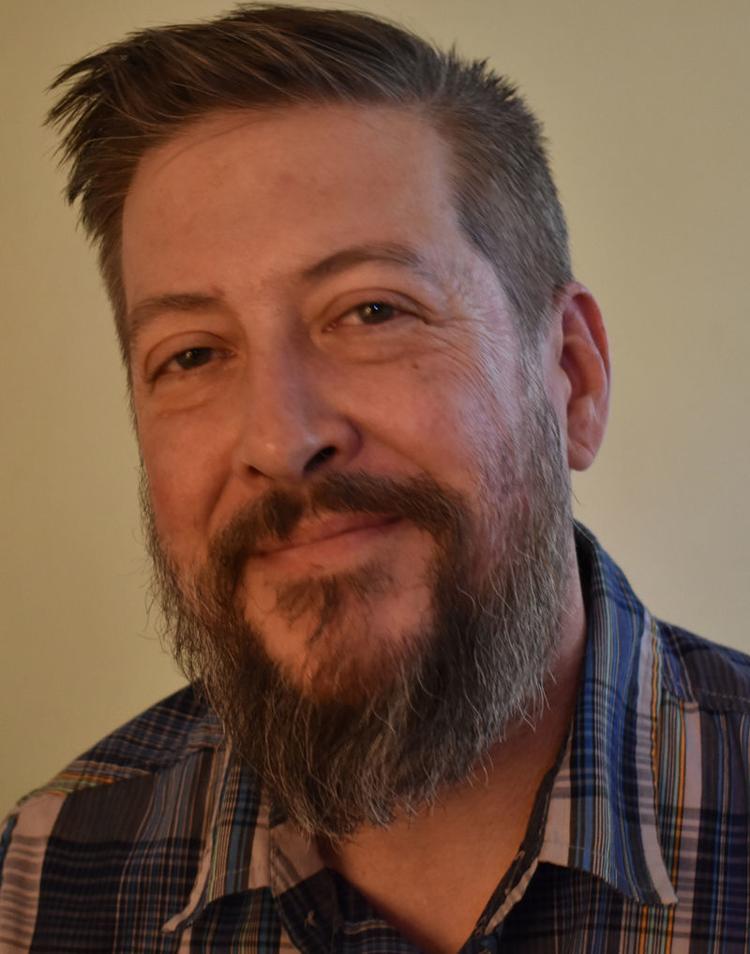 If there's one thing I enjoy doing, it's connecting with other businesswomen.
No, I am not having gender confusion issues, although an email I recently received could have hurled me right smack dab in the middle of 'em. The subject line was this: "You've been selected: Connect with other Businesswomen."
Sometimes being selected is good. The first table picked to go through the buffet line at the annual Chamber of Commerce banquet means prime chicken picking and the biggest dessert.
Sometimes being selected is bad. First alternate juror in Mexican drug lord Joaquín "El Chapo" Guzmán's murder and drug trafficking trial means potentially being marked for death by his blood-thirsty accomplices.
This time, being selected was confusing. Here's what the email said: "Congratulations! It is our pleasure to inform you that you may quality to join other professional women in the Professional Organization of Women of Excellence Recognized," also known as POWER.
I'm pretty sure that was supposed to say I may "qualify" to join other professional women instead of "quality" to join them. I'm guilty of more than my share of typos over the years, so I'm not going to be overly critical of women of excellence for a little email slip up. We sisters have to stick together in the business world.
There was a link to click to register to join other women of excellence in this organization, but our IT department told me to stop clicking links in emails even if they came from women of excellence. Sometimes women of excellence in emails turn out to be foreign dudes of ill repute who are awfully hard on credit cards.
So, summoning my investigative journalist powers, I searched online to find out what I could about the Professional Organization of Women of Excellence Recognized without clicking the link. The Better Business Bureau's website had some glowing reviews from people who said they enjoyed networking with other women of excellence, appreciated the plaques with their names spelled correctly and liked the magazines they received, which I assume featured stories about professional women, a majority of whom likely qualified as excellent.
And then there were a few not-so-satisfied customers, including one who wrote "I cannot get them to stop sending Email. Every time I get one I try to unsubscribe, but this has been going on for over a year and they never stop sending emails. My business has been closed for 2 years…There are no women at this email address. I can't find anything on their website such as CONTACT so I can email directly to them. Can you get them to stop sending me emails???"
Further investigation indicates this Better Business Bureau complaint was resolved in a way that was satisfactory if not all together excellent for everyone involved.
While I probably do not qualify for membership in the Professional Organization of Women of Excellence Recognized, I'm waiting for the inevitable invitation from the Professional League of Men of Mediocrity United.
I imagine the pitch to be something like this: "Congratulations! It is our pleasure to inform you that you may qualify to join other guys whose once-promising careers went off the rails at some point. We received your email address from a foreign dude who said you are just the kind of sucker, er, professional we are looking for. Simply click the link below (don't listen to those nattering nabobs of negativism in the IT department) and we'll sign you up for the Silver Level ($99.99 includes a plaque, networking opportunities with other men of mediocrity and magazines discarded by an area dental office) or the Gold Level ($199.99 includes a larger plaque, networking opportunities with other men of mediocrity AND foreign dudes of ill repute posing as women of excellence, two tickets to the Chamber of Commerce annual banquet and an autograph picture of Joaquín "El Chapo" Guzmán.)"