Students at Hickory High School are learning about refugees though a new project involving research, art and technology — and suitcases. Lisa Camichos, the AP Human Geography teacher, says she hopes her students will gain understanding about the varied lives of refugees through their projects.
Camichos was inspired by an art exhibit called "UNPACKED: Refugee Baggage." The exhibit is a multi-media installation and the work of Syrian-born, New Haven, Conn., artist and architect Mohamad Hafez and Iraqi-born writer and speaker Ahmed Badr, accordiing to unpackedrefugee.com.
Camichos wanted the project to be more visual and interactive, so she partnered with Jessica Esposito, Hickory High School's media coordinator, and searched for suitcases. The students took the suitcases and designed them based on the refugee they researched.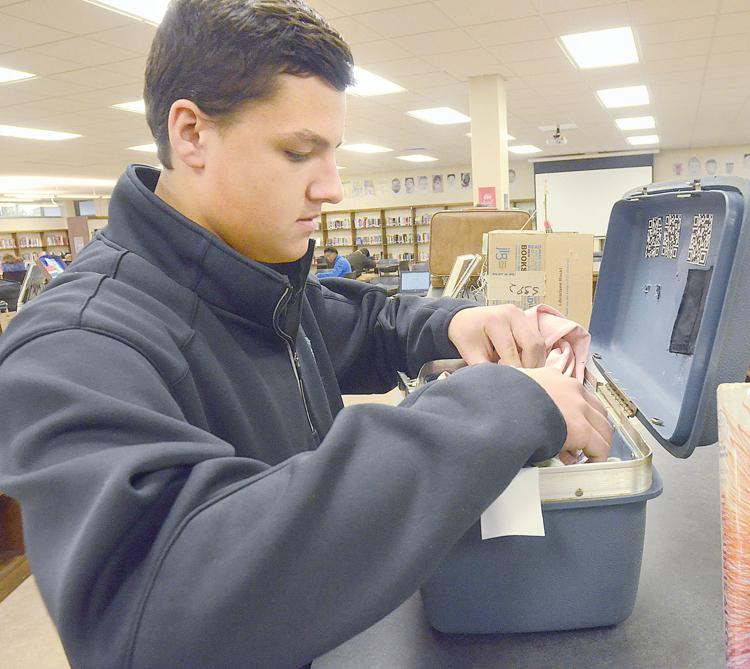 The refugees include people from Kenya, Haiti, Iran and Syria.
Students were paired in groups of three to four students, according to Camichos. From there, the groups would choose a refugee from a list of 35 names provided by Camichos.
"They researched their refugee," Camichos said. "From that research paper, they created the suitcases. They could be a snapshot of a day in the life of a refugee. They could be more abstract, but they are all created by the students based on the refugee."
Students recorded themselves talking about their project. They then upload the file to Google Docs. From there, Esposito showed them how to create and attach the file to the QR code. "You can scan the QR code and listen to the students tell the story of the refugee while looking at the suitcase," Camichos said.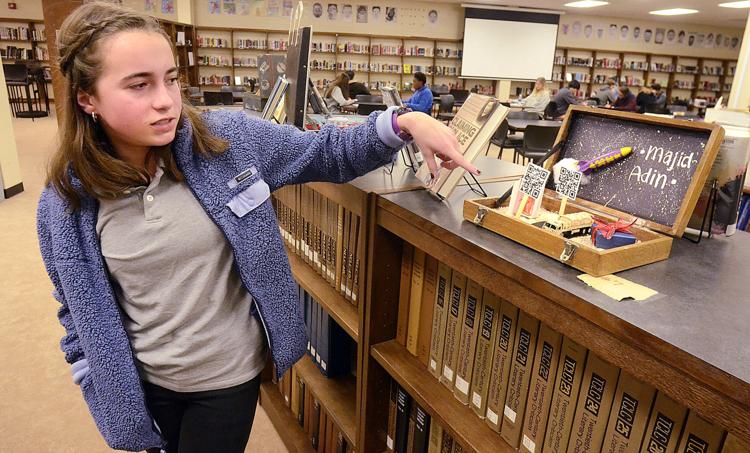 Camichos said she hopes her classes will do similar projects in the future.
"When I start a project like this I try to not to really have any expectations other than somebody walks away feeling something," Camichos said. "I don't just want this to be, 'Hey, I just learned about so and so.' I want it to be, 'Hey, I feel something.' I think I've accomplished that and it has gone a lot further than what I had thought."
Students in the class started a club called "Girl Up." They plan to help female refugees who are trying to set up businesses across the world, according to Camichos.
Sarah Bridgwood, Hickory High School student, was inspired while taking the class. Bridgwood decided she would like to pursue missionary work in her future.
"I told Ms. Camichos that I wanted to do something for refugees," Bridgwood said. "Either start a club, send care packages, things like that."
Bridgwood is now working with her fellow classmates to start some of these projects.
Nour Albaarini, a refugee from Syria now living in England, sent a tweet to Sarah Boyce, AP Human Geography student, thanking her for her work on the project and interest in his life.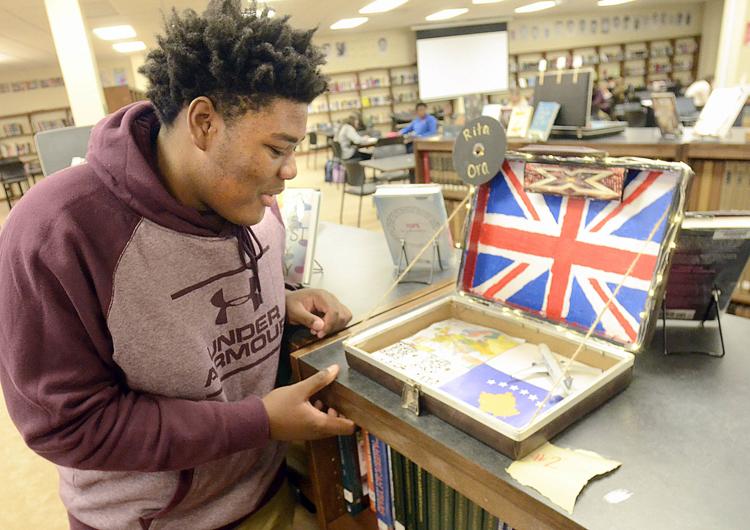 The next step in the project is for students to post their projects on social media over the next few weeks. They can be found on Twitter, Facebook and YouTube.