In my Sept. 1 column, I offered part 1 of a tear-out-and-save compilation of ideas for when company comes. I left off with a quick mention of the Hickory Museum of Art at 243 Third Ave. NE. Like some places I suggested in the Sept. 1 article, the art museum is great for a variety of ages — from exhibits adults will appreciate to the hands-on, family-friendly "Discover Folk Art: Unique Visions by Southern Contemporary Folk Artists" that comes with free family guides and activity stations. Tuesday through Saturday, 10 a.m. to 4 p.m. Sundays 1-4 p.m. Admission is free.
As one might say about entertainment opportunities in the Catawba Valley, the sky's the limit, and that sky is the "star" of the show the first Friday evening of each month at the Lucille Miller Observatory at 300 North C Ave. in Maiden.
The Catawba Valley Astronomy Club hosts the free public observing event that includes access to some top-notch sky-viewing equipment. Your next opportunity will be Sept. 20 from 8-11 p.m. The club's members are knowledgeable folks you and your guests will enjoy learning from. One such member is treasurer Jeff Whisenant. He's shared all sorts of astronomy knowledge with me over the years. For details, contact Jeff at 828-850-6433 or clubinfo@catawbasky.
Moving from celestial orbs to those that hang from trees, a beautiful place to take visitors in the fall is any of a number of Alexander County apple orchards. The ride through the county is lovely: rolling hills, open spaces. Stop for apples at Perry Lowe Orchards (Monday through Saturday 8 a.m. to 5 p.m. at 8741 N.C. 16 North), Sugarloaf Orchards (open seven days a week 9 a.m. to 5 p.m. at 7415 N.C. 16 North), or Deal Orchards (Monday through Saturday 8 a.m. to 5 p.m. at 7400 N.C. 16 North).
As long as you're driving up and down N.C. 16, you might as well make your way to Scotty's Hometown Grill (30 Buffett Blvd., Taylorsville) for lunch or dinner. The restaurant serves breakfast as well, but if you and your guests are meat-and-two-sides fans, you'll find something tasty at Scotty's. Open 6 a.m. to 10 p.m. Monday through Saturday.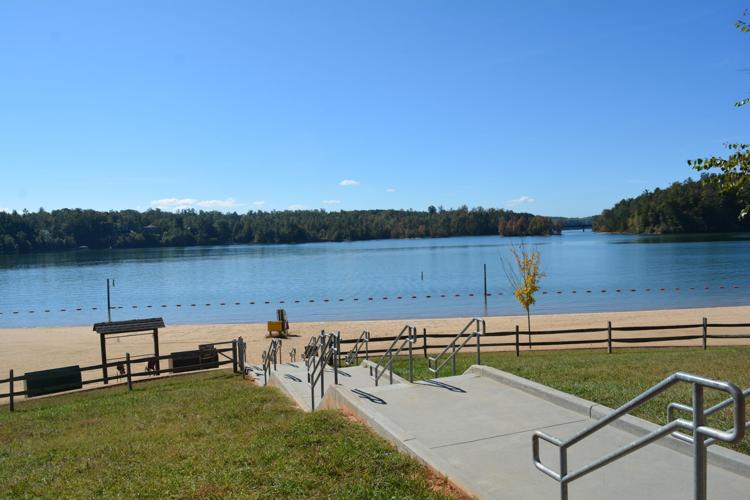 Still on the topic of gorgeous places, I have to mention one I fell in love with the first time I visited: Lake James State Park at 7321 N.C. 126, Nebo. There's so much to do: boating, swimming, fishing, camping, hiking, picnicking, rock climbing, mountain biking. There's no entrance fee, and if you take advantage of a park ranger-led activity, you and your guests will enjoy all the interesting facts he or she has to offer. For information, visit www.ncparks.gov or call 828-584-7728.
If you want to enjoy nature within Catawba County, consider Riverbend Park at 6700 N.C. 16 North in Conover. People have been pleasantly surprised to find a delightful hiking experience so close to home. Part of the charm is the Catawba River flowing by. Leashed dogs are welcome on trails that range from easy to intermediate.
Completely switching gears, let's move inside and consider some intellectual ideas for when company comes to call. How about taking them to a library? Of course, there are many in the Catawba Valley, all with excellent librarians.
Three with whom I've had experience are associate librarian Alex Floyd, whom you'll find in the Evelyn D. Rhodes Room (genealogy department) of the Newton Main Library at 115 West C St., Newton (Tuesday through Saturday 9 a.m. to 6 p.m.); Peggy Mainess, a genealogist who works part-time at the Patrick Beaver Memorial Library at 375 Third St. NE, Hickory (Monday through Thursday 9 a.m. to 9 p.m., Friday and Saturday 9 a.m. to 5 p.m.); and Ari Sigal, reference and instruction librarian at Catawba Valley Community College at 2550 U.S. 70 SE, Hickory (Monday through Thursday, 7:30 a.m. to 8 p.m., 7:30 a.m. to 4:30 p.m. on Friday).
Alex and Peggy are some of the best folks around to talk history with, and Ari is not only full of information on innumerable subjects, but he can also guide you through Catawba Valley Community College's both fascinating and heartbreaking Gilde-Marx Collection for Holocaust and Genocide Studies.
If you and your guests leave the library with books or ideas for online research, you may want to go to one of my favorite places in Hickory: Taste Full Beans. The environment lends itself to relaxing while reading, enjoying a great cup of coffee, or chowing down on one of many delicious food offerings. My preference is spinach quiche with a side of the slightly spicy macaroni salad. If owner Scott Owens, who's also a poet and college instructor, is around, your guests will enjoy talking to him.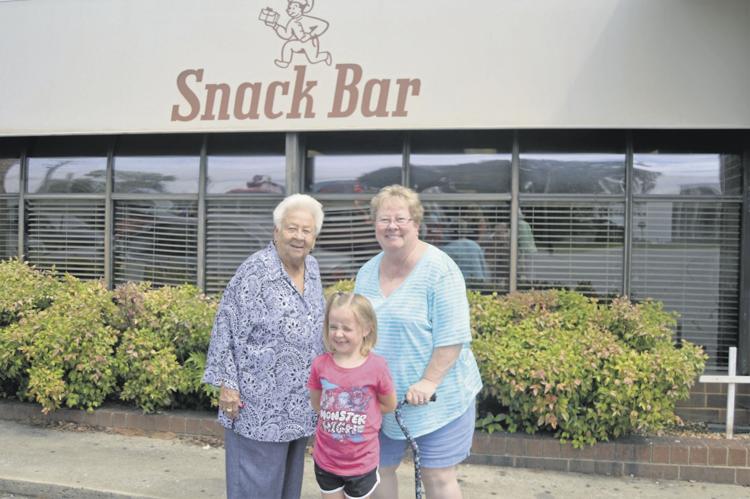 Earlier I mentioned a meat-and-two-sides restaurant in Taylorsville. There's one in Hickory that pretty much gets mentioned every time I ask someone to name the place they go for Southern fare: Snack Bar at 1346 First Ave. SW in Hickory. It's been around a really long time and apparently satisfies the comfort food craving because folks from cities around Hickory don't mind the drive.
When my son-in-law is in town, it isn't a plate of meatloaf and mashed potatoes that's on his mind; it's one of Hatch Sandwich Bar's creations. Hatch, which is located at 268 First Ave. NW, Hickory, has some stiff competition, considering that my son-in-law and daughter live near Charleston, the home of an amazing array of excellent restaurants. Yet, when the son-in-law shares what he'd like to do while in the Catawba Valley, the answer's always, "Eat at Hatch."
Then there's the cheeseburger-loving crowd. Ask five people for their favorites, and you'll get five different answers. One is Shell's Bar-B-Q, another diner with serious longevity.
Maybe the best food of all is that which is served by a church or civic organization during one of its annual feeds to fundraise. One that's been going strong longer than many of us have been alive takes place at 217 2nd Ave. NE in Conover the first Sat. in Nov. It's Trinity Reformed United Church of Christ's BBQ. Back when the dinosaurs roamed the earth and the Conover Post Office was in a different location, the men of Trinity dug holes in the ground (where the post office ultimately came to be) and cooked the pork for hours on end. So good!
If it's seafood you and your visitors are craving, you might want to buy tickets for St. Alban's Episcopal Church's Sept. 28 Lobster Fest. I haven't been, but I've heard it's wildly popular. Drop by the church office at 130 39th Ave. Place in Hickory between 10:30 a.m. and 2:30 p.m. for tickets. You better call first, though, to make sure tickets are still available: 828-324-1351.