In the coming weeks, most Catawba County Sheriff's Office deputies will add something new to their arsenal: body cameras.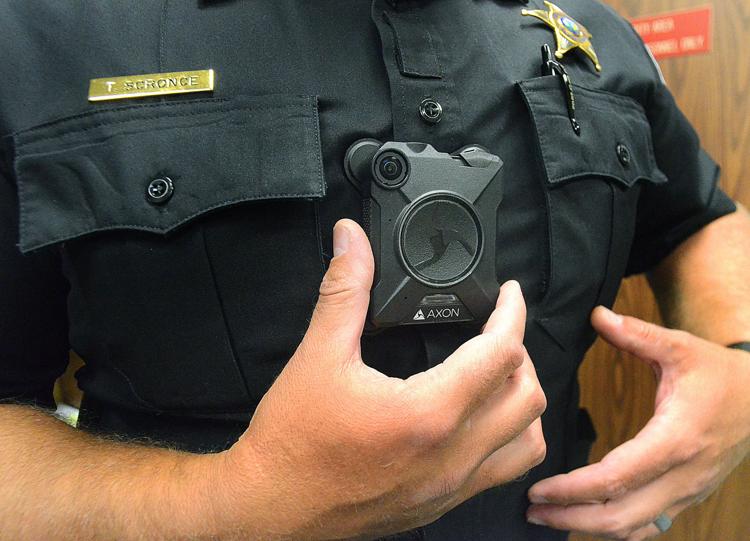 The lightweight, rectangular device will hook onto a strong magnetic plate on the deputy's chest. At about the size of a deck of playing cards, the cameras, made by Axon, hold 22 hours of footage.
Deputies will be responsible for turning them on and off while on duty.
Sheriff Don Brown says there will be a learning curve. "Basically, any encounter, any contact we have with citizens or the public, whether they're on a call or whether it's self-initiated, the camera comes on. They're to active it," Brown said. "There will be growing pains. There will be times when they forget to activate it. That'll take some time to get everyone accustomed to it."
The sheriff's office joins the Newton Police Department and Hickory Police Department. Both departments have been using body cameras for several years.
Brown, who is the former police chief of Newton, said implementing body cameras was one of his top goals to accomplish during his first year as sheriff. Brown officially took office in January.
"We worked out in our contract with Axon, some additional discounts and things, to get them out earlier," Brown said.
Originally, Brown thought the process would delay the launch until January 2020.
The policy on how the cameras are supposed to be used and handled is evolving, Brown said, but they hope to have a final policy out soon.
The 88 cameras are slowly being phased in as the deputies complete training on how to use the cameras this week.
Several deputies in the detention center will have them, but deputies in the courthouse will not, according to Capt. Corina Fletcher.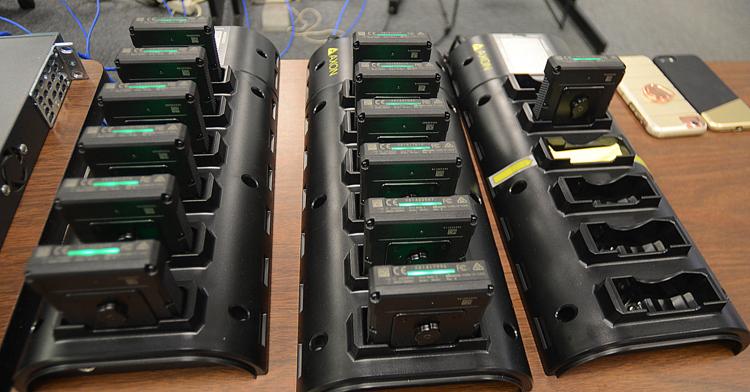 The cameras alone cost the sheriff's office $42,415. Other aspects, such as the software, are an additional cost.
Axon also provides the sheriff's office with its tasers. As the body camera technology evolves, their five-year contract includes updates to the system and the cameras. Axon plans to roll out new and improved versions of the cameras in a few years.
As for deputies who are not being issued a body camera, there is an app they can download on their cell phones to upload video footage into the same system if they happen to use their phones to take video of anything while on duty, Fletcher said.
When deputies download the footage into the system, they will be required to organize it into certain categories, such as traffic stops. How long the footage will stay in the system will depend on the context of the video.
Brown said he rarely has an issue with his deputies and complaints against a deputy are scarce, but in the event there needs to be an investigation, the body cameras will show the truth.
"There are a lot of reasons (the cameras) are good. Transparency is one. Building the public trust (is another)," Brown said. "... This shows hey, we're going to do things right and here's how we show we're doing things right."