A group of local medical professionals traveled to Malawi, a country in southeastern Africa, in June as part of a surgical mission effort of Access Health Africa (AHA).
To view more photos of the trip, scroll to the bottom of this article.
Created in 2000, AHA grew out of World Camp Inc., which initially focused on sending international volunteers to Malawi to educate primary school youth about HIV prevention. Today the organization strives to address health challenges through in-community health interventions alongside educational initiatives in Malawi.
Dr. Baker Henson, Dr. Rosiane Roeder and Certified Registered Nurse Anesthetist Mark Roberts share their experiences below.
Dr. Baker Henson, general surgeon: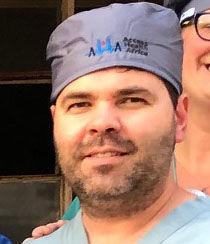 "This was my 19th year, and every year it seems like it gets better. More people are able to go, so we are able to provide more services and train more people. We had more medical cases and more training this year than ever before.
"We were in a very rural place where one medical facility was responsible for serving about 300,000 people. There are zero physicians, zero surgeons. The hospital is run by a number of mid-level providers, who we train each year on new practices.
"The hospital does not always have enough beds for patients, and some are left to sleep and recuperate on the floors. There is also no formal ambulance service, so patients are coming from miles and miles away by walking or bicycle. It can take them several hours to even get to this hospital.
"A lot of our patients explained how they have had certain medical conditions for five or more years, and how excited they were that we were able to help them. We treated a lot of hernias and masses on people's faces, which limited their ability to work and live.
"I'm looking forward to next year's efforts. There will be a team that goes in February 2020 and again in August 2020."
Henson added that he is looking for a nurse to accompany the team in February. Anyone interested should visit www.accesshealthafrica.org.
Dr. Rosiane Roeder, plastic surgeon: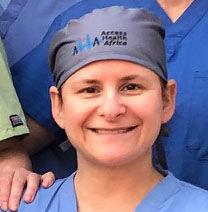 "The need for surgical services is so great in Malawi. The real question is why should we not be going more often, bringing more teams and educating more local doctors and nurses.
"I grew up in a developing country. I have seen people living in very poor conditions, but the poverty and underdevelopment was more than I had expected.
"The need for development of health care systems in countries like Malawi is a great and challenging venture. I think the most important aspect of our outreach is to understand the people and their culture.
"In the long run, our ability to help develop access to care in developing countries will be through a partnership model where we respect their values and their sovereignty, but contribute to the incorporation of technology and evidence-based medicine.
Mark Roberts, CRNA: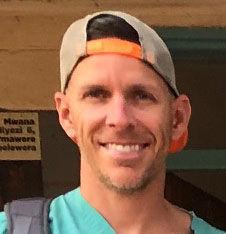 "There were so many great things about the trip. I enjoyed being able to use both my plastic surgery and general surgical skills. I especially liked that I got to share the experience with two of the teammates I work with daily, in additional to working with Dr. Henson and other medical providers in our community.
"Although I have been part of medical mission teams in the Dominican Republic for over 25 years, this was the first time I had gone as part of a mission team to Africa or as a part of Access Health Africa mission team.
"While there are cultural and logistical differences in the two countries and the missions, one thing remains consistent: The need for access to high-quality health care.
"The people of Malawi are generally very friendly and carry themselves with a sense of dignity despite the conditions of their circumstances. Malawi is a very poor country, even by the continent of Africa's standards.
"However, they are resourceful and determined to live purposeful lives and care about their communities. Our mission team felt welcomed and appreciated for being there.
"Everyone who participates in these types of trips has something to contribute, whether it's identifying and initiating care for our patients, cleaning and re-sterilizing surgical instruments and equipment or providing in-country support to the team. There is opportunity for everyone of different backgrounds to share their own talents and abilities for the common goal of helping reach people in need.
"The team is laying the foundation and establishing a foothold there. I look forward to seeing future success for the mission in improving the health and access for the people of East Africa."
---