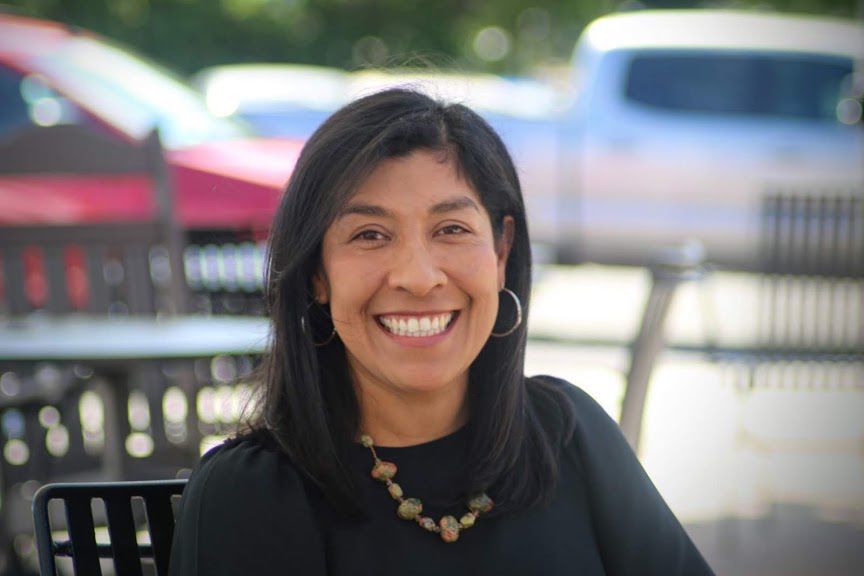 Soraya Valdez Place knows what it's like to be a newcomer.
She has lived in Hickory with her husband, George, for the past five years. Before that, the couple served in the Peace Corps in Panama.
The Peace Corps is a volunteer program run by the United States government that provides social and economic development abroad through technical assistance, while promoting mutual understanding between Americans and populations served, according to www.peacecorps.gov.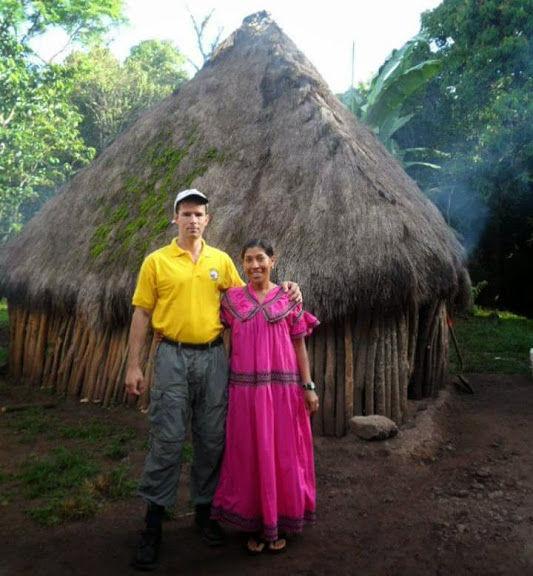 "In 2011 the Peace Corps assigned us to serve in Panama," Place said. "My focus during my service was to help children and youth to improve their education." She and her husband lived in a Panama community for three years with no electricity or running water.
"One of my projects was to connect indigenous youth to higher education opportunities," Place explained. "Most of the teenagers that I helped get into the University of Panama would never have left their village."
The couple also hosted a program in their Panama home to help the community children read, write and learn other critical thinking skills. "It was very rewarding to see 8-year-olds learning to read and write, and children over 12 years old learning how to put a 25-piece puzzle together all the way up to 1,000 pieces," Place said.
Before Place knew that an organization like Peace Corps existed, she learned from her mother to care for others.
"My mom was a woman who fought against the social injustices happening in her community and to her family. I always wanted to be like my mom, to be an empowerment agent. I always wanted to teach and be a leader in my community," she said.
Place was born and raised in El Salvador. Despite her father's death when she was 9 amid the Salvadoran civil war. Place said she had a happy childhood.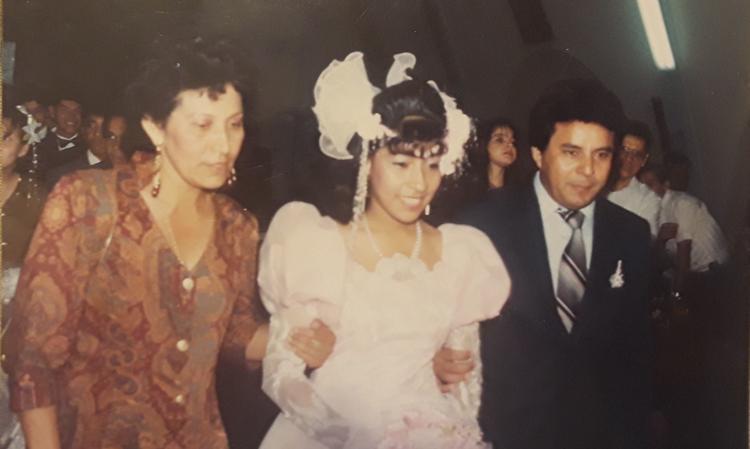 "My mom always tried to give us the best life possible — even when we had to endure difficult times in El Salvador due to the civil war that lasted more than 10 years, earthquakes, hurricanes and the gang activity that made life hard to many Salvadorans," she said.
Place learned of the Peace Corps when she met her husband. "George was serving as a volunteer in El Salvador when we met," she said. "During his time of service, I was able to help him in a couple of projects in his community and I was able to see first-hand the needs of developing countries like El Salvador."
"When I visited the community where my husband lived I could see how some women identified with me although I was not a volunteer," Place said. "So George and I decided that in the future we wanted to return to a developing country to serve in the Peace Corps as a couple."
After serving in Panama, the couple decided to settle down. They chose Hickory.
"My husband and I moved to Hickory because we had already lived in North Carolina and we knew how pretty our state is," Place said. "We wanted to live near the mountains. We wanted to live in a place that would bring peace to our lives, and we wanted to live in a place where we could contribute to the community."
Today, Place is a Spanish professor at Lenoir-Rhyne University and a Hispanic community outreach specialist for Catawba County Library System. She also volunteers and serves as the treasurer with Centro Latino.
"I like to volunteer my time to Centro Latino as a way of paying back to my community," Place said. "I have been very fortunate in my life to have found people who provided me opportunities to help me be the person who I am now. I want Centro Latino to be that organization; I want to be that person that offers opportunities to make our community members the best they can be."
Place said she works with Centro Latino on two endeavors: Abriendo Puertas (Opening Doors) and Servicio al Cliente (Client Services).
Servicio al Cliente provides an array of information and resources to community members. The Abriendo Puertas program provides homework help to children who have difficulty learning how to read and write due to a language barrier.
"As an ESL (English as a second language) student I have experienced first-hand what it is like to live and receive an education in two languages," Place said. "I can understand the challenges students face."
"Being part of Centro Latino is important to me because I believe that the programs offered are crucial to the future of our community," Place said. "I believe that when we improve the quality of education in our Latino youth we are also investing in a better future for our Catawba County community and for our country."
What advice would you give to someone thinking about volunteering with a group like Peace Corps?
Peace Corps provides empowerment for the people in other countries and for our citizens. Volunteers serving in the Peace Corps receive a lot of intense and practical training, learn to cope with difficult circumstances, and return to the US with a better understanding of themselves. These returned volunteers are empowered to serve the community where they live and therefore to make the United States a better place.
What is the greatest challenge you have had to overcome so far?
Moving to the U.S. where English is not my first language has been a challenge because it takes a lot of time and extra work to be able to communicate the way I would do it in my native language.
It makes me happy to see my students (young and adults) to speak, write, and to read in two or more languages!
What books are you currently reading?
I am reading 'De donde Venimos' by Oscar Cásares and I am listening to the audiobook 'Three Women' by Lisa Taddeo.
Be the first to know
Get local news delivered to your inbox!