For Liz Roberts, travel is a form of education that has no substitute.
The 28-year-old Granite Falls resident's interest in foreign cultures began as a girl when she befriended two orphans from Belarus who stayed in the area during the summer.
The interest continued through her time as a student at the University of North Carolina at Charlotte, where she majored in international studies with a minor in Holocaust, genocide and human rights.
In her travels to 16 countries, she's read the testimonies of Holocaust survivors at Auschwitz, staged a spelling bee in Tanzania and kayaked off the Indian Ocean.
Roberts currently works in marketing for Chick-fil-A, but said she would like to work in the nonprofit sector in the future.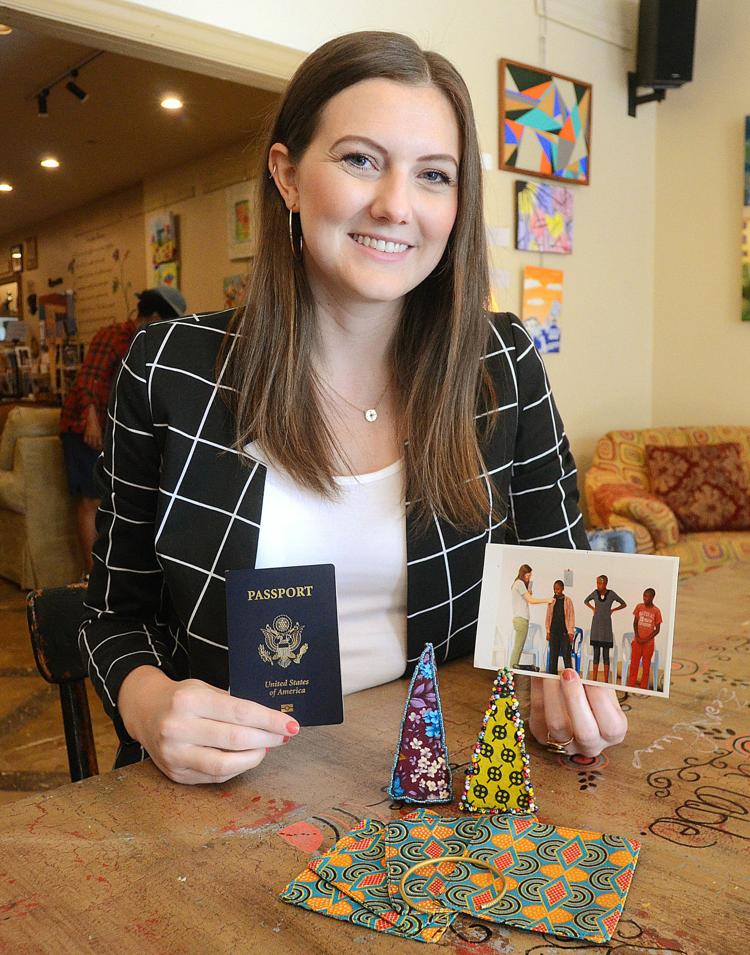 She discussed her interest in human rights and travel experiences in a recent interview. This interview has been edited for clarity and length.
On the memory that sticks with her from her visit to Auschwitz:
So at Auschwitz to Birkenau, there have been since World War II, you know, life has continued. People have bought properties in and around that area. They have farms, like they are living their normal lives.
While we were on that property -- we were toward the back of the property finishing up our tour and you could smell a local farmer burning something.
But I think in that moment, because you're there and you're revisiting the history of what happened there, that was a huge moment for me that just sort of really hit me and made me really emotional. Just … it sort of clicked for me what really went on there.
On her interest in genocide studies:
I think it's very interesting that genocide has happened throughout most of human history and every time it happens, sometimes the world responds a certain way, sometimes we don't.
But after it happens and the atrocities have sort of ceased, we're normally like, 'Oh, that's so terrible. We can't believe that happened.'
But yet it continuously recycles.  So I think that the psychology of it is very interesting to me, that it continuously happens and I think looking at the responses of other humans and nations is interesting.
And I think personally anything I can do in my life to decrease human suffering is huge for me.
On staging a spelling bee when she volunteered in Tanzania:
So while I was there, the kids were on a school break and even when they're on school breaks they try to have some semblance of a schedule.
One thing that I was put in charge of is like creating some sort of event that was English-language related, so something that sort of creates learning but also is fun for them so we had a community-wide spelling bee.
Sounds sort of silly but they really loved it and practiced hard for it and it was really great, after a week of just practicing with them, teaching, learning, to see them up there super confident.
It amazes me the ages of some of the children and their English skills are just amazing to me, so that was a pretty proud moment.
On her adventurous trip to South Africa:
I … made a rule for myself that while I was there  I had to say 'yes' to everything as long as it would not endanger me or was not against the law, so any really interesting opportunities that arose, people that I met.
I met a girl from New Zealand and we did a lot of sightseeing together. I ended up flying in a plane with a British pilot that had been living there for a while.
I kayaked on the Indian Ocean to see African penguins and seals. So, just a lot of adventurous things that pushed me out of my comfort zone.
On the nonprofit work she would like to do in the future:
I would say that my main interests lie with clean water projects abroad, women's rights and empowerment and education are probably my three main topics I'm most interested in.
I'm very open to other topics, as well, as long as I find the cause of the nonprofit valuable and important.