Two men charged with multiple counts of murder appeared in Catawba County Superior Court on Wednesday.
Eric Terril Yount, 25, of Granite Falls, is accused of shooting and killing 22-year-old Richelle Scott Lail and 28-year-old Cody William Watts at the McDonald's restaurant on U.S. 321 in Hickory in March 2016.
On Wednesday, Yount appeared in court with his attorneys Victoria Jayne and Doug Hall.
"Negotiations are underway," Assistant District Attorney Jamie Adams said, but due to Jayne going to trial in a different case in Cleveland County soon, Yount's next court date will be Nov. 4.
On March 2, 2016, Lail and Watts, who were employees at McDonald's, were sitting outside the restaurant in a truck when they were hit by an SUV, according to a previous Hickory Daily Record article. Investigators say Yount was driving the vehicle.
Lail allegedly confronted Yount. During the argument, Yount is accused of shooting and killing Lail and then firing the gun at Watts' truck and injuring him, according to the article.
Lail died on the scene and Watts died at Wake Forest Baptist Medical Center in Winston-Salem two days later.
Yount is charged with two counts of murder and one count each of discharging a firearm into an occupied vehicle and possession of a stolen motor vehicle.
The stolen motor vehicle charge stems from after Yount allegedly fled the scene, according to the HDR article. He is accused of hiding his SUV at a school in Catawba County before stealing a truck in a nearby lot.
Yount turned himself in to the Lenoir Police Department nearly three hours after the shooting, the article states.
Yount found out in 2016 that he faces the death penalty. He is being held without bond at the Catawba County Detention Center.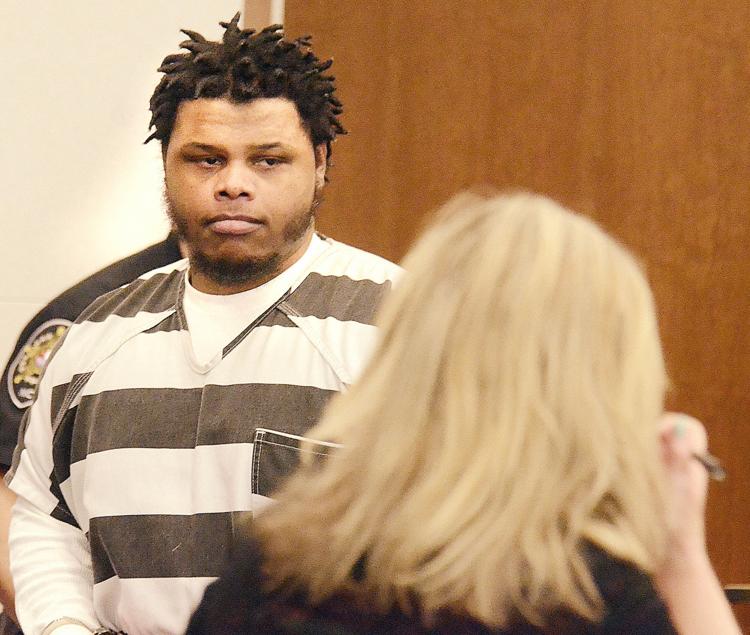 Dontray Tyrell Cumberlander, 25, of Hickory, also faces multiple murder charges.
He appeared in court on Wednesday with his attorneys Victoria Jayne and Scott Gsell. This is the first time he's appeared in court since November 2017. During the hearing, the defense and prosecution requested the case be continued to Jan. 21, 2020. Their request was granted.
On April 7, 2017, four people were shot outside J. McCroskey's Irish Pub and Grill in Hickory.
Quajuae Kennedy, Cody Bouphavong, Justin Aiken, all 21, died due to their injuries. The fourth person injured, 20-year-old Cole Ervin, was treated for minor injuries and released from the hospital.
According to court documents, Cumberlander along with now 25-year-old Greydon Hansen were arrested and charged with three counts of murder and one count of assault with a deadly weapon with intent to kill or inflict serious injury shortly after the shooting.
The pair was taken into custody after being pulled over for speeding. Cumberlander and Hansen matched a description of the suspects, and they admitted to being outside the restaurant and firing a gun, according to court documents
Search warrants say investigators seized one semiautomatic rifle, a magazine with 12 .22-caliber rounds, a 9mm handgun and an empty 12-round magazine from the vehicle the defendants were in at the time of their arrest.
Cumberlander and Hansen face the death penalty. They are both being held in the Catawba County Detention Center without bond.