The driver of a Honda Element that ended up in a ravine in Hickory on Wednesday is now charged with multiple offenses.
According to a Hickory arrest report, Larry Jermaine Linebarger Jr., 32, of Hickory, was charged with one felony count each of possession of a stolen motor vehicle and speeding to elude arrest. He was also charged with one misdemeanor count each of speeding, careless and reckless driving and driving with a revoked license.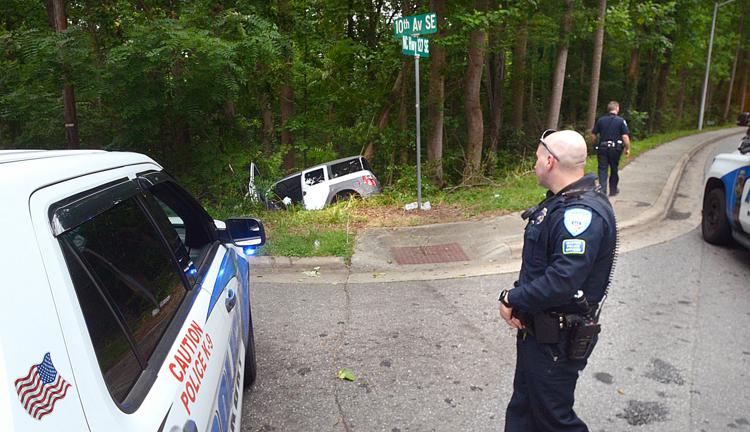 The single-vehicle accident happened around noon on Wednesday near the intersection of N.C. Highway 127 and 10th Avenue SE in Hickory, according to a previous HDR article.
Linebarger was transported by EMS to a local hospital to be treated for minor injuries.
Upon arrest, Linebarger was issued an $11,000 secured bond, the arrest report states. He had his first appearance in Catawba County District Court on Thursday.