A Maiden man will serve up to 22 years in prison after being convicted of murdering a woman in 2017.
Jeffrey Dwayne Hoppes, 51, of Maiden pleaded guilty to the March 7, 2017, death of 45-year-old Angela Smith Tramble, also of Maiden.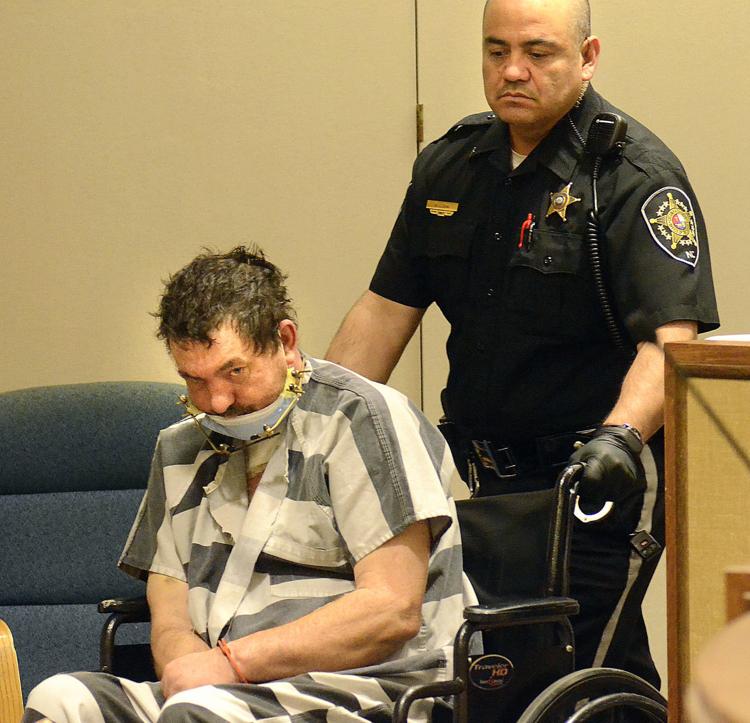 He will spend the next 18-22 years in prison following his conviction for second-degree murder during Catawba County Superior Court, according to a press release from 36th District Attorney Scott Reilly's office.
Hoppes and the victim were involved in a troubled relationship that she wanted to end on the date of the murder. When they arrived home after work, an altercation ensued that led to Hoppes murdering Tramble, according to the release.
A 911 call from the defendant's mother indicated that he had contacted her and said he killed Tramble and was going to kill himself. Additional 911 calls reported shots fired at the residence in Maiden, according to the release.
Deputies arrived at the scene and found Tramble deceased in the living room, with a 7-millimeter rifle on her body and a belt wrapped around her neck, according to the release.
Deputies then followed a trail of blood from the scene to a neighbor's residence where Hoppes was located and apprehended. He apparently had attempted to take his life with a gunshot but severely injured his jaw instead, according to the release.
Superior Court Judge Nathaniel J. Poovey from Catawba County imposed the active prison term for Hoppes after he entered a guilty plea on Tuesday.
Brandon Styers led the investigation for the Catawba County Sheriff's Office. Assistant District Attorney Jamie Adams prosecuted the matter for the State. Hoppes will serve his period of incarceration in the custody of the North Carolina Division of Adult Corrections.