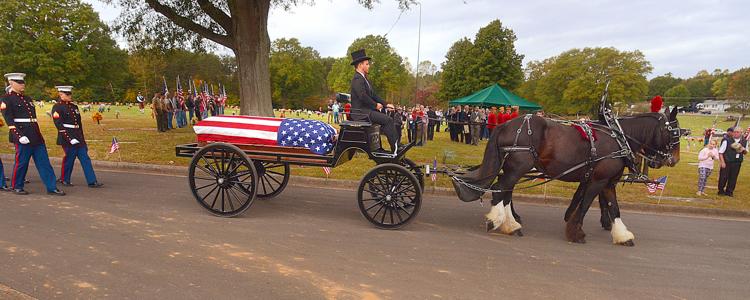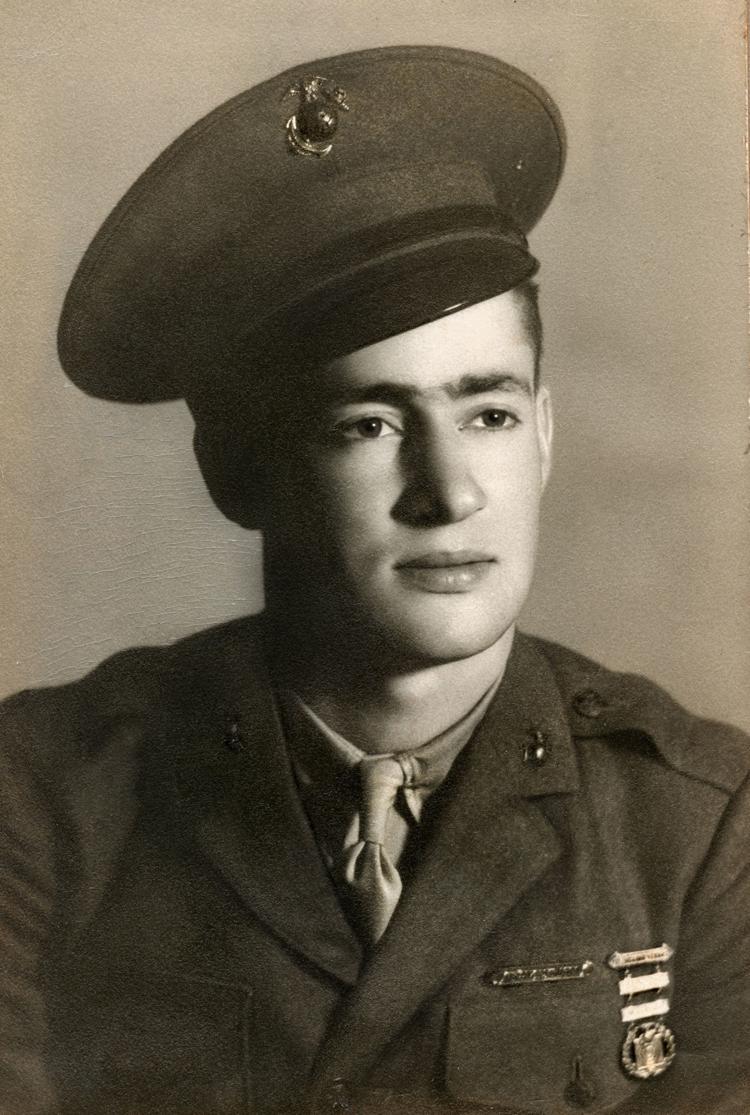 After losing his life during battle in World War II, Icard native John Taylor "Jack" Burke has finally been laid to rest in his home land.
"I believe I was 5 years old when I remember him coming to tell my mother he was going into service," Tom McNeely, Burke's nephew, said.
McNeely said he remembers exactly what Burke said to his mother. "He said, 'Sis, don't worry about it. I'll go so these three won't have to,' and he pointed at me and my two brothers."
Burke attended Hildebran and Hickory schools, and later enrolled in Newton-Conover High School where he played football for the Red Devils until graduation.
Fresh out of high school, 17-year-old Burke decided to join the U.S. Marine Corps. The year was 1942.
Pfc. Burke was sent to San Diego, California, for basic training. He was later assigned to Company B, 1st Battalion, 8th Regiment, 2nd Marine Division, and fought in the Pacific Theater during World War II.

On Nov. 21, 1943, Burke and fellow Marines landed in Betio on the atoll island of Tarawa. A three-day battle between U.S. and Japanese forces led to the loss of approximately 1,000 Marine and sailor lives, according to the U.S. Department of Defense. Burke's death is believed to have been among those.
Without dog tags or other identification, Burke was buried in Tarawa and eventually interred in the National Memorial Cemetery of the Pacific in Hawaii as an unknown.
In 1946 Burke's name was included on the Catawba County War Memorial as one of the 176 U.S. Military members who perished in World Wars I and II. The memorial is located on the grounds of the History Museum of Catawba County in Newton.
His name is also found among the 18,095 Americans missing from World War II battles waged in the Pacific at the Honolulu Memorial. A rosette will be placed by his name to signify that his body has been recovered and identified.
His remains were disinterred on Jan. 23, 2017 as part of the Defense POW/MIA Accounting Agency's (DPAA) effort to account for deaths associated with the Battle of Tarawa. Mitochondrial DNA, anthropological evidence and chest radiograph comparison analyses were used to identify his remains 76 years after his death.
Burke's remains were officially accounted for on May 15, 2019, by the DPAA. Plans were then set in motion to bring him home.
"We're so glad to have him back," McNeely said. "He did a wonderful thing, and he had to pay the price."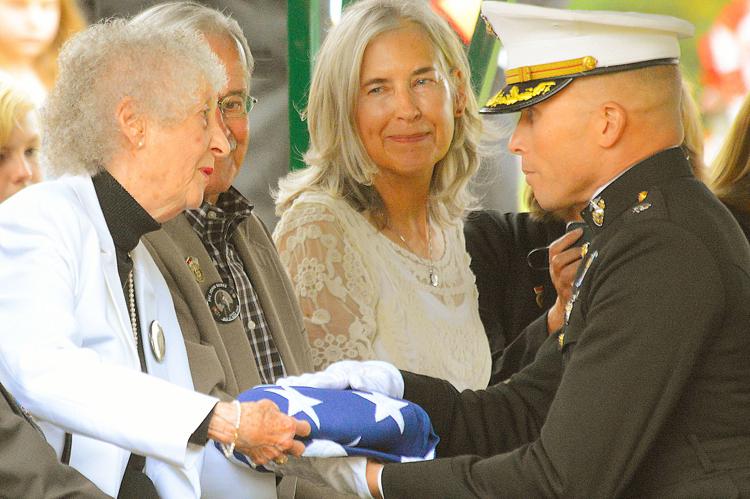 Burke was laid to rest at Catawba Memorial Park in Hickory on Saturday afternoon with full military honors. His closest living relative, sister Beverly Huff, was presented a flag during the ceremony.
Huff drove 800 miles from Michigan with her husband to pay their respects. "We never met him (Burke), and we do not know why," she said.
"He had a different mom than we did; but that doesn't matter. We should have been able to meet him," Huff continued. "We knew of him, but when we learned he was missing in action — of course we would never know anything about him. And that's the sad part."