MAIDEN — Dan Panek never heard of Catawba County Schools' summer feeding program. On Tuesday, he got a crash course on what it provides when his wife and their grandchildren visited the Maiden Recreation Center and Splash Pad.
They had already packed lunches, but it was a nice surprise to have meals already there. They happily joined the 1,000 served every day throughout the county.
"My wife teaches Sunday school and some of those children come in hungry, so for underprivileged children this is really important," he said.
He said he hopes more families take advantage of the program.
Catawba County Schools (CCS) School Nutrition Director Valda Robinson started summer feeding nearly five years ago.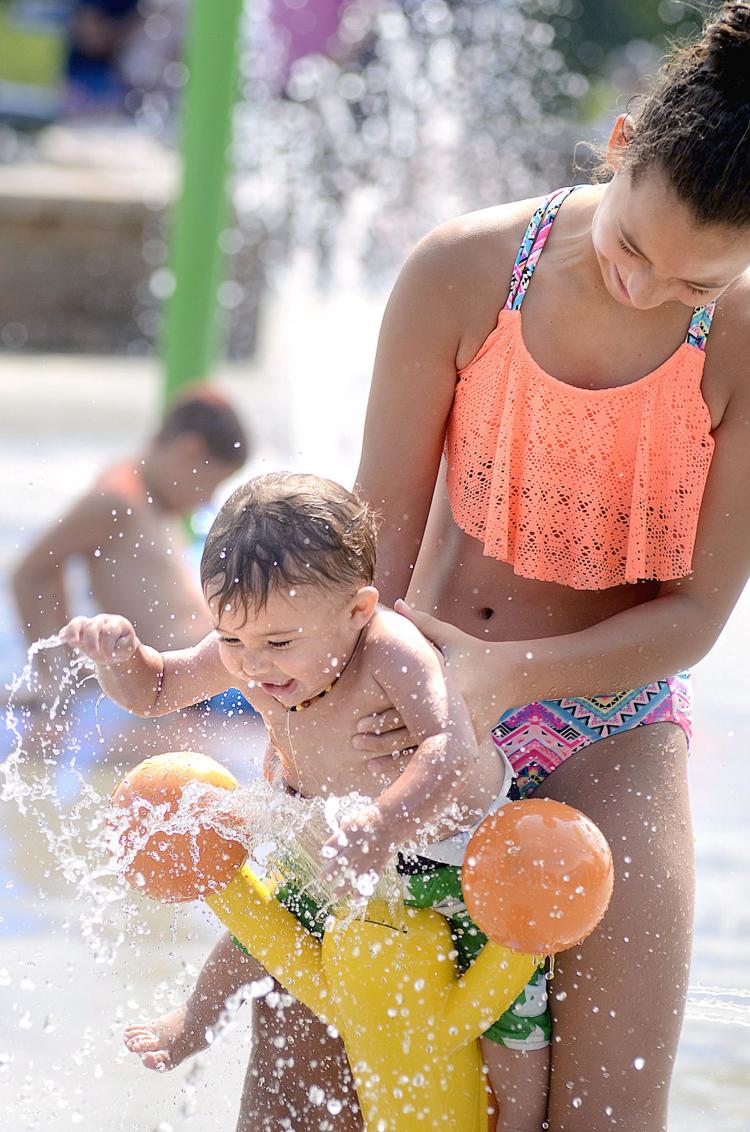 In the beginning, the county had a couple dozen sites. Now, there are 42 spread across the county. Most of those are aligned with specific activities.
The meals are open to any child age 1 to 18, and three sites are open to any family who stops by for lunch. Those sites are open Monday-Friday until Aug. 17, 11 a.m. to noon at each site.
For their program, the county schools partnered with Hickory Public Schools.
Newton-Conover runs a separate free-meal program at North Newton Elementary. They serve breakfast, 8-8:30 a.m. and lunch 12-12:30 p.m.
The summer feeding programs are funded through a United States Department of Agriculture grant.
In July, the number of students served goes up to nearly 1,700 meals a day because they start going to sports camps and band camps, Sandy Helms, a school nutrition supervisor for Catawba County Schools, said.
The meals follow the same nutritional guidelines the schools use for lunches, with five components: fruits, vegetables, grains, protein and milk.
"We see the need every day in the schools … and we're seeing it in the summer, too, so this is an opportunity for us to help feed the community," Helms said.
Laura Helms and her family arrived at the splash pad on Tuesday just as lunches were being served.
The power was out at their home, so she packed her children in the car and decided to hang out at Maiden's new splash pad while they waited for the lights to come back on.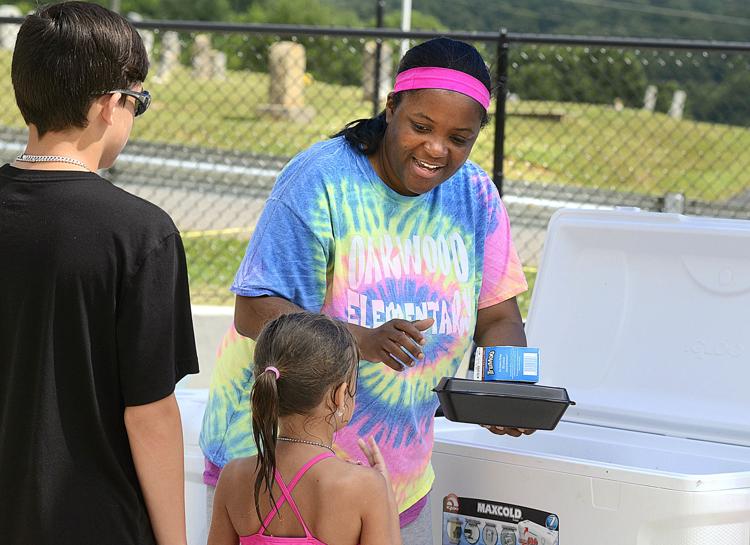 "It worked out perfect," Helms said. "We were planning on going back home and eat lunch, but the girls got some extra time at the park instead."
She agrees the program is especially important for struggling families during the summer.
The number of meals handed out varies from site to site, but on average, 50 meals are given out each day at the splash pad.
While the community reaction has been positive, Sandy Helms said they would serve even more meals if more places were interested in hosting them.
"You wouldn't believe how hard it is just to get people to do it," she said. "You'd think they'd jump right on it, but some businesses and some of the apartment complexes, they just don't return our calls."