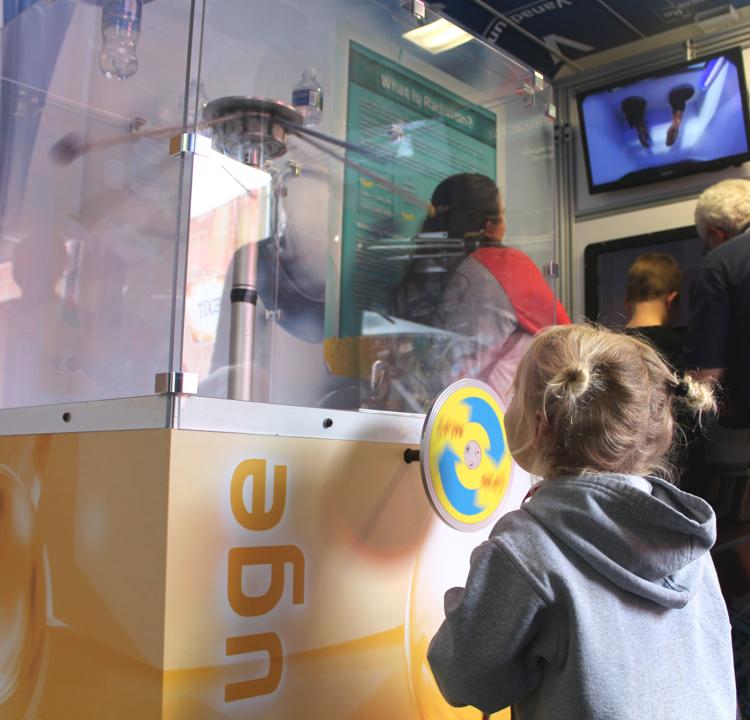 The Oak Ridge National Laboratory (ORNL) brought their six interactive trailers to the second annual STEM (science, technology, engineering, and math) Trek! Science Festival at Catawba Science Center and the SALT Block on Friday and Saturday.
"We brought about 40 scientists and researchers with us to talk to kids about STEM career fields," Wade Creswell, community relations manager for ORNL, said.
The themes of the trailers included: Become a Neutron, Extreme Science, Get into Green, Tiny Atoms...Big Science, What's Your Problem? and Supporting Research.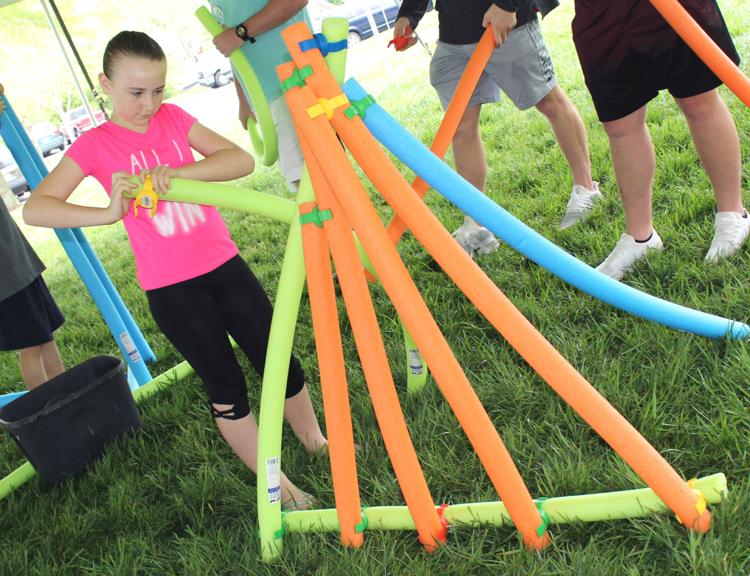 Although there was a slight chance of rain on Saturday, some folks braved the forecast and walked through each trailer and visited with local organizations and businesses.
"The key is to get kids excited about science, because at some point that's what happened to everybody who works at ORNL," Creswell said.
For more information about ORNL, visit www.ornl.gov. For additional details about STEM West programs, visit the Western Piedmont Council of Governments site at www.wpcog.org/stem-west.