Hudson resident Benny Ray Prestwood was killed in Vietnam in January 1969.
A month earlier, the 18-year-old Marine wrote his last letter to his family. He improvised, scrawling the message on an unfolded ration box.
Deborah Swanson, Prestwood's sister, was 15 at the time and does not remember receiving the ration box message. She said she found it a few years ago looking through a trunk at her mother ' s house.
Swanson does remember the day the family was notified of her brother' s death. She and some friends were driving home from school when they noticed a green truck driving in front of them.
The green truck turned in at the family home. Swanson said she ran to the house and saw her mother talking with the men from the truck.
" Only thing I heard was she said, ' Is he dead? ' , and they said, ' Yes. '" Swanson said. " And everything was just a big blur after that. "
Swanson remembers when the body was brought home about a week after the notification and the way the honor guard stood by the casket.
There was a large crowd at Prestwood' s funeral, Swanson said. Prestwood was good-natured and well-liked, a star on the Hudson High School football team.
Swanson' s husband Bill was friends with Prestwood in high school.
"He was cheerful," Bill Swanson said. "He was funny. He was just somebody that loved life."
Prestwood joined the U.S. Marine Corps a few months before he was due to graduate.
"He, you know, got with a couple of his buddies and they decided they was going to join on the buddy plan," Swanson said.
"He was wounded once, which was, you know, not that bad and he probably could have come home at that time but he decided that he was going to go back, back out."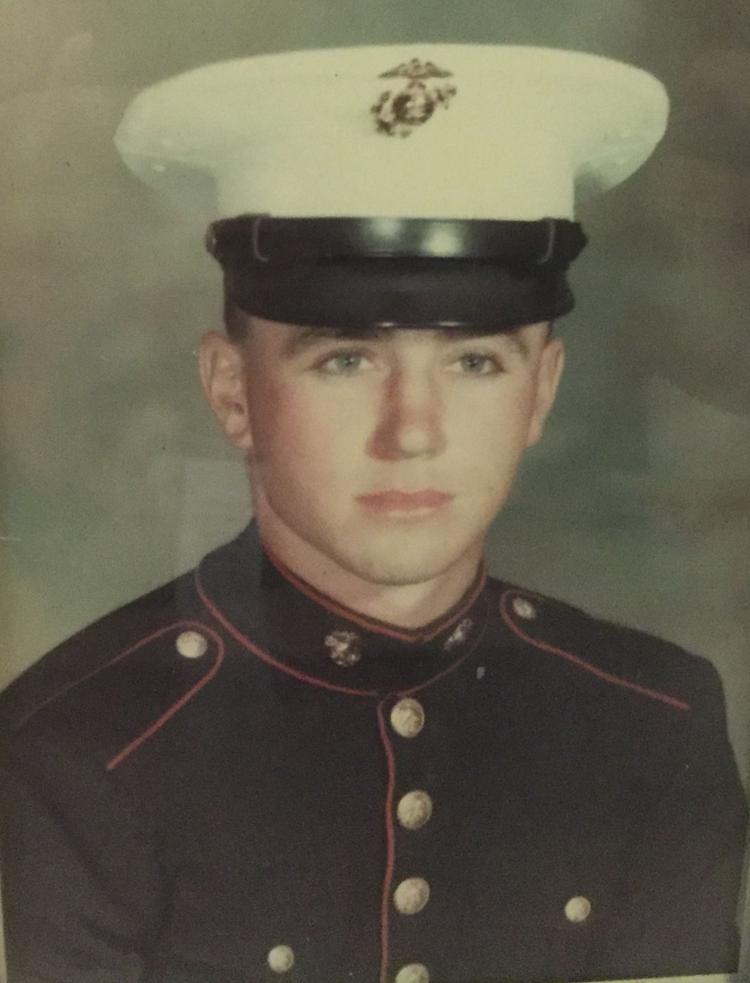 A portion of the letter Prestwood wrote to his family is reprinted below:
Hi Mom, Dad, kids, how' s things at home? Fine, I hope. As for here, I guess you can see times are pretty bad.
I know it' s been a long time since I wrote but paper is pretty scarce. We ' re still on this operation which was supposed to be up.
We were supposed to be back at the very latest Thanksgiving and here it is three days after Thanksgiving and they said yesterday we would be out here for 3 to 7 more days.
The reason is they are hitting all kinds of contact across there even in front of us and they don' t know when they will get the all clear.
We' ve got 10 battalions of Marines out here and two battalions of airmen or South Vietnamese troops.
We lost a couple of people but on a whole we' re still doing pretty good.
Delta Company Y has taken about 60 easily from rifle fire so you can tell there are plenty out there.
If you are wondering about what I am writing on, it' s my last meal I had this morning. I guess dad can tell you what ' s in one.
It has rained just about every day we' ve been out here and everyone is pretty miserable.
My arm is all better now. It' s going to leave a little scar but not much of anything.
How is everyone at the house? I guess you are getting ready for Christmas and it sure won' t be long. I guess it will be the first Christmas in 18 years that I ' ve been away from home but next year I ' ll sure be there.
I got a letter from a couple of my friends the other day and both wasn' t doing too good in school. One said he was thinking about joining the Marines which is about the biggest mistake he could make.
By the way, the name of the operation is Meid River Operation. Well, my box is about gone. Next time I' ll try to have something better.