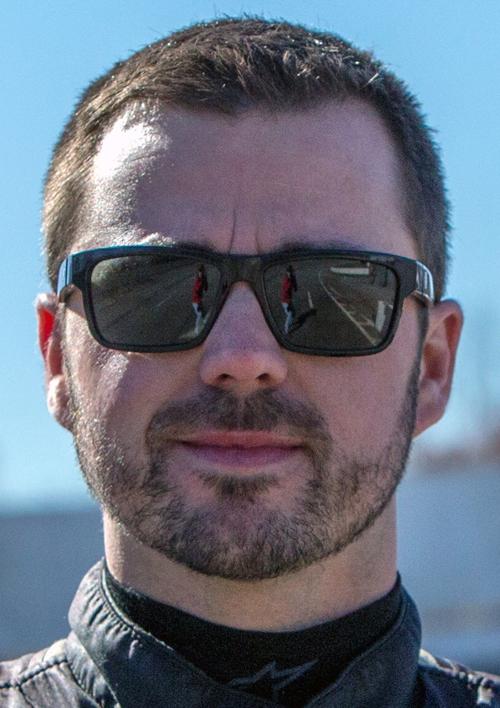 For the first time since March 7, racing was held at Hickory Motor Speedway last Saturday night. Following the season-opening event, competition was halted for more than two months due to the ongoing coronavirus pandemic, but high-octane action returned last weekend as "America's Most Famous Short Track" hosted its first-ever empty-stands event.
The event, which was offered via pay-per-view at www.Speed51.com, consisted of races in six different divisions. Josh Berry won both Late Model races, while Josh Kossek was the Limited Late Model winner, Drew Cox took the checkered flag in Street Stocks, Cody Combs finished first in 4-Cylinders and Gary Ledbetter crossed the finish line first in Renegades.
In the first Late Model 51-lap feature of the night, Berry emerged victorious in both qualifying and the race itself in a packed 27-car field. Corey Heim qualified second, while row two consisted of Matt Leicht and Gage Painter. Despite tough competition throughout, Berry finished first ahead of runner-up Gage Painter and Matt Piercy, Austin McDaniel and Heim in third through fifth, respectively.
A 25-lap battle in the 4-Cylinders followed, with Combs taking the lead with four laps remaining and holding on for the victory. Randy Canipe registered a second-place finish, while Robert Trivette and top qualifier Brian Mundy came in third and fourth, respectively. Rounding out the top five was Ashton Trivette.
The first round of the Paramount Kia "Big 10" Racing Challenge for the Paramount Auto Group Limited Late Models was next, with racers participating in bumper-to-bumper action for 50 laps. Kossek started from the pole position and, like Berry earlier in the night, was able to race to the checkered flag despite multiple cautions. Chase Janes was the runner-up, while Tony Black finished third, Landon Huffman came in fourth and Max Price took fifth.
Taking the track next were the Street Stocks, who went head-to-head in a 30-lap rumble. Drew Cox finished first in qualifying and was ultimately able to earn the win, while Mark Whitten finished second and Kevin Eby came in third. Finishing fourth was Trey Buff and rounding out the top five was Marshall Sutton.
The penultimate race of the night saw the Late Models return to the track for their second 51-lap feature. Although the bottom 10 cars from the opening race were allowed to start from the front, Berry took over the top spot on Lap 17 and survived multiple cautions to win once again. Finishing second through fifth were Painter, Ryan Millington, Piercy and Heim.
The Renegades closed out the historic event with a 20-lap slugfest. Gary Ledbetter started from the top spot with Justin Austin to his outside, and the duo ended the race in that same order as Ledbetter took first and Austin came in second. Finishing third was Spencer Dickinson, with Zach Mullins coming in fourth and Robbie Hollifield holding down the fifth spot.
Hickory Motor Speedway will again host a fan-less event this Saturday at 7 p.m. The action will be offered via pay-per-view at www.Speed51.com with a price of $19.99 for all fans.
For more information, visit www.hickorymotorspeedway.com or look for HMS on Facebook, Twitter and Instagram. The race track can also be reached by calling 828-464-3655.
Be the first to know
Get local news delivered to your inbox!