Jacinta Byrd Williams, a Catawba County native, wants the Black Catawba County Gala and Awards Extravaganza to be a positive experience for the African American community.
"It's to celebrate the past, present and future," Williams said.
Although Williams moved away from Catawba County several years ago, she still calls Catawba County home. She did live here for 42 years, after all.
"It means everything to me," she said.
One way Williams sought to honor her hometown was by having a gala to honor the many achievements of individuals of all backgrounds across the African American community.
With the skill set she has from planning breast cancer awareness events in honor of her mother who died from the disease, Williams felt up to the challenge of putting on an elaborate event such as this gala.
To find the honorees for the event, Williams took to Facebook, asking friends to name a few people in the local African American community who have had a positive influence on their life.
After that, the ball started rolling and Williams was able to narrow her list down to 26.
The gala, which is June 29 from 6 to 11 p.m. at the Crowne Plaza Ballroom in Hickory, will honor 18 individuals or groups, recognize six outstanding students and give special recognition to two others, Williams said.
The six outstanding students will also receive a scholarship titled the Ridgeview 64 Scholarship. The scholarship is named after the Ridgeview High School class of 1964, which was the year that the school's famous football team nicknamed The Untouchables, went undefeated and unscored upon. It's also the same year Williams' parents graduated from the school.
"I grew up with all of those men not really knowing or understanding who they were," Williams said about The Untouchables. As Williams grew older, she realized just how special the team really was.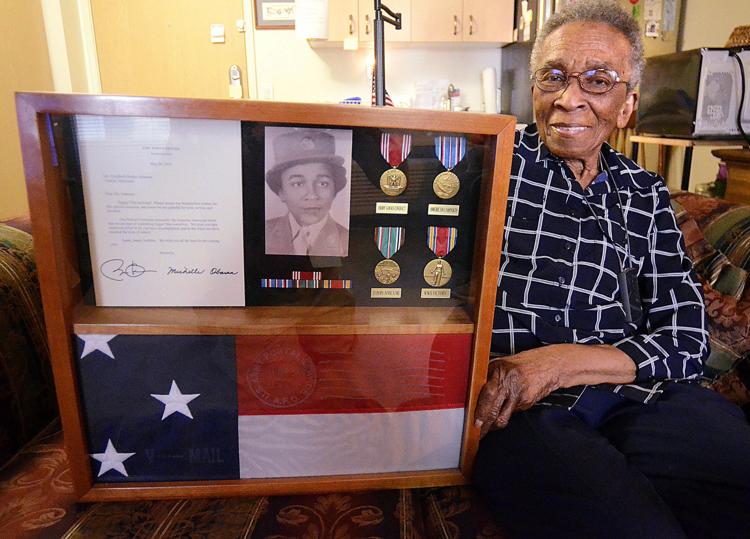 The people to be honored are: Donna Young President, retired U.S. Army; Stan Burch, systems engineer and member of the U.S. Navy; Mo Jazz, fashion designer; Keith Henry, Western Carolina University football coach; Walker McAdoo, retired school principal; Ashleigh Parker Dunston, Wake County District Court judge; Gloria Sudderth McKeldin, first African American student to attend what was then Lenoir-Rhyne College; Chris Gibbs, Catawba County assistant HR superintendent; Allen and Bernice Mitchell, owners of Allen Mitchell Funeral Home; Roger Shuford, retired U.S. Army; Justin Harper, Towson University football coach; J. Nelson Miller, retired Maiden Police Department sergeant; the Rev. Webster E. Lytle, former pastor of Morning Star Baptist and first black man elected to Hickory City Council; Cee Cee Micheala, actress and founder of Zuleana Nutrition; Keith Grandberry, international business and political consultant; Elizabeth Johnson, World War II veteran; Chaz Beasley, N.C. State representative; and The Untouchables.
The students to be recognized include: Jerisha Farrer, current doctoral student; Marcus Phillips, Hickory High School class of 2019; Jalen Johnson, Morehead-Cain Scholar at UNC Chapel Hill; Robert Dillingham, middle school student and basketball player; Summer Lutz, forensic science major at Fayetteville State University; and Chyna Cornwell, Newton-Conover High School class of 2020 and all-state basketball player.
In addition to the students and honorees, Newton Police Chief Vidal Sipe and Conover Police Sgt. Danny Baker will be special guests. Baker is 2019 Floyd Ledbetter National School Resource Officer of the Year for his work as a school resource officer at Newton-Conover Middle School.
WHKY reporter Fentress Chestnut Fountain will serve as emcee for the evening with Anita Sherrill serving as DJ.
The night will consist of dinner, music and networking. All money collected from donations and sponsorships will support the Ridgeview 64 Scholarship for the galas to come.
To attend the gala, tickets must be purchased by June 24. Tickets are $50 each and can be purchased here, or by calling or emailing Williams at 828-461-6283 and jacibwill@gmail.com.
If you're interested in nominating someone for next year's gala, contact Williams or fill out a nomination sheet for the nomination box at the gala.
Correction: This story was corrected at 4:12 p.m. on June 20 to reflect the correct spelling of Donna Young President's name.