Editor's Note: The Hickory Daily Record is publishing the first story in a three-day series on Catawba County cold cases online early. The story of Ken Mohler's disappearance will run in print on Sunday and will be followed by two more local cold case articles in print and online on Monday and Tuesday. If you can help bring these families some closure, please contact the Catawba County Sheriff's Office.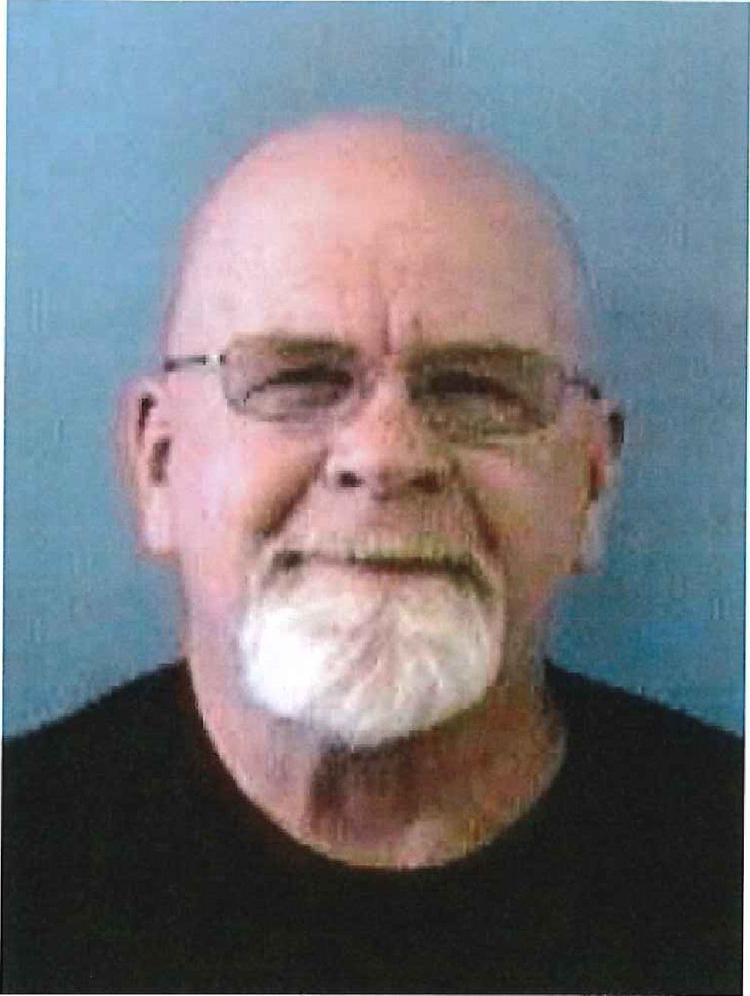 This year, Ken Mohler's family could have him declared legally dead, but they're not sure if that's a reality they can stomach.
Today marks seven years since Ken vanished from his workplace in Newton. The Army veteran was 71 years old.
Ken's in-laws still pastor Fresh Oil Ministries in Hickory, a church he helped found.
"He basically done everything we needed," Tammy Pettry said. "He was our right hand man for a long time." Pettry's sister was married to Ken.
Pettry has fond memories of "Brother Ken" as she calls him. She remembers Ken had an herb garden he enjoyed tending and he was passionate about alternative medicine. She's still hopeful he'll be found.
"Every day, I wake up with him on my mind," Pettry said. "And I pray, I say, 'Lord, reveal him, dead or alive. We need closure.'"
At around 4 p.m. on Aug. 16, 2012, Ken dropped by the lumber yard where he worked as a maintenance man on Woodtech Drive in Newton to pick up his paycheck, according to a search warrant related to the case.
The business was closed that week due to a change in management, Pettry said.
While he was there, Ken was asked to fix a water leak. At 8 p.m., Ken called his manager to let him know the water leak was repaired. He also called his wife to let her know he was heading home.
Twelve hours later, one of Ken's coworkers arrived at the lumber yard to begin his work day. He noticed Ken's truck was there, which he thought was odd.
Soon after, Ken's wife called the lumber yard. Ken had not come home. Employees began to search the 57-acre property for Ken.
The coworker who saw his truck that morning decided to look there. Ken was nowhere to be found, so he dialed Ken's cell phone.
It began to ring in the dirt near his truck. That's when the coworker dialed 911.
"I didn't believe it," Pettry said, as she recalled her initial reaction to the news Ken was missing. "I was devastated. You know, you get in shock. And the way he went missing was … it was bad."
The Catawba County Sheriff's Office told the Hickory Daily Record in 2012 that foul play was suspected.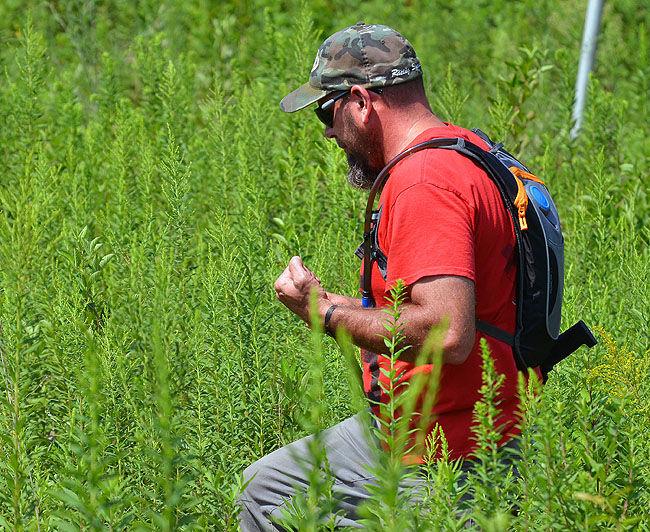 Ken's family came together to aid in searching the wooded area behind the lumber yard, Pettry said. They were allowed to do that for a few days, while it rained, until cadaver dogs were brought in. Ken's children, who live in Pennsylvania, came to Hickory to help pass out flyers and look for their father, as well.
According to a search warrant, a "flesh-like material" with red stains consistent with blood and white hair was located in some soil on the lumber yard property on Aug. 18, 2012. DNA tests matched the flesh to Ken.
In the following weeks and months, several bodies of water were searched around Catawba and Burke counties, but Ken was not found.
Over the years, the sheriff's office has investigated many tips.
Capt. Aaron Turk with criminal investigations at the Catawba County Sheriff's Office said officers had hoped they would find Ken earlier this year.
In November 2017, the sheriff's office received a phone call from a woman who said she overheard two men, who were intoxicated, talking about accidentally killing Ken. The men were in the process of stealing from the business when Ken caught them.
According to the woman, the men said they took Ken's body into the woods and dumped him in an abandoned well.
There is an abandoned well near the Woodtech Drive property, so an investigator went to check it out. The investigator thought he smelled the distinct odor of "body wax," which is a product of human decomposition in human body fat that becomes a soap-like substance, according to the search warrant for the well.
It took some time to actually dig up the well to search for Ken, Turk said, because the sheriff's office wanted to verify the validity of the tip before getting the resources together to dig the well up.
On May 20, 2019, the sheriff's office dug up the well. They did not find Ken.
"He could still be in an abandoned well somewhere," Turk said. "He just wasn't in that one."
Turk and Pettry believe the theory that Ken disturbed a robbery in progress is a major possibility.
"What we heard was they found his glasses in the truck like he'd been pushed or shoved forward," Pettry said. "His payday was still in the truck. It wasn't touched."
For Ken's family, the last seven years have been difficult.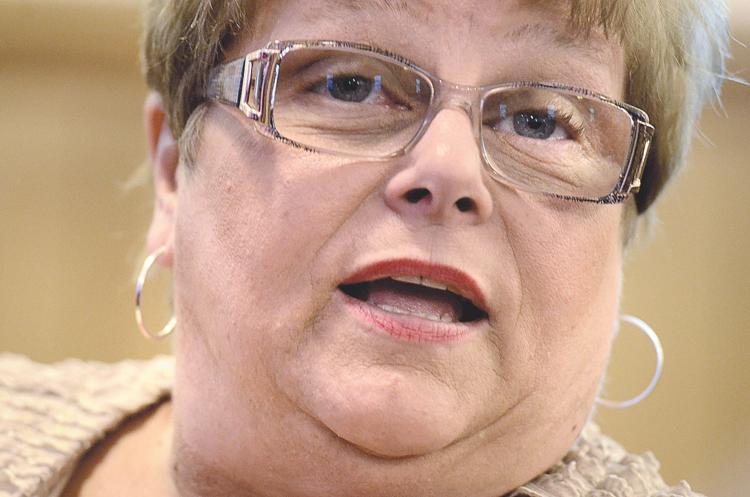 "We need closure as a family," Pettry said. "Some of my family have become so bitter over this … Our family gatherings have changed. And I'm sure that anybody that's experienced a loss like this with no closure probably feels the same way. There's an empty place at the table at Thanksgiving. There's an empty place at Christmas."
Pettry keeps Ken's Bible in her office at home. For a while, it was placed on the altar at the church as a reminder to keep praying for his return.
When Kenneth Earl Mohler went missing, he was 5 feet 5 inches tall and weighed about 200 pounds. He is bald with a gray goatee and hazel eyes. Ken was last seen wearing a white T-shirt, jeans and mid-calf work boots at Gregory Wood Products at 2800 Woodtech Drive in Newton. The business is now under a different name.
Anyone with any information about Mohler's disappearance is asked to call the Catawba County Sheriff's Office at 828-464-5241.
The sheriff's office urges that no amount of information is too small and all information is helpful.