Event to honor the Rev. Kim E. Moss
BETHLEHEM — Everyone is invited to attend a community farewell party held in honor of the Rev. Kim E. Moss, former senior pastor of Mt. Pisgah African Methodist Episcopal Church in Hickory. The farewell party is being held at Mt. Pisgah Lutheran Church, located in the Bethlehem community, on Wednesday, May 29, beginning at 6 p.m.
Pastor Kim, as she is known to many, leaves Mt. Pisgah AME as she has been appointed to St. Paul African Methodist Episcopal Church in Lenoir. Recently a resident of Hickory, she is also an adjunct professor of religion at Lenoir-Rhyne University, where she teaches Introduction to Christianity.
Moss was born and raised in Boston. She has three adult children, three grandchildren, and two great-granddaughters. She has earned degrees from Shaw University (Bachelor of Psychology), Shaw Divinity School (Master of Divinity) and North Carolina State University (Master of Social Work). She is certified in mediation and arbitration and is the herstiographer [historian] for the Women in Ministry of the Second Episcopal District of the African Methodist Episcopal Church. She was appointed to St. Paul's by the bishop, James L. Davis, at the 126th session of the Western North Carolina Conference. In Methodist tradition, pastors are appointed one year at a time. Moss moves to St. Paul AME Church following seven appointments to Mt. Pisgah AME Church.
Moss was formerly employed by Catawba Valley Regional Hospice as chaplain, social worker and counselor; by Broughton Hospital – Department of Social Work — as a clinical social worker; and the City of Durham, City Manager's Office — advisor to Youth Council and co–producer of the former "'Teen Scene," a television show for teens, by teens.
Moss has retired from secular work, but has been very active in the Hickory area community. She is a member of the Delta Sigma Theta Sorority, Inc.—Hickory Alumnae Chapter; chairperson of the Spirit of King Legacy Award committee; a member of the Greater Ministerial Alliance of Hickory; and serves on the executive board of LiveWell Catawba.
 "I have enjoyed being the pastor of Mt. Pisgah African Methodist Episcopal Church in Hickory and working within the community on several boards and organizations," Moss said. "The journey has been awesome. I have been appointed as senior pastor to St. Paul African Methodist Episcopal in Lenoir. I look forward to using the gifts and graces that God has bestowed upon me there. Being appointed to St. Paul AMEC-Lenoir, allows me the opportunity to continue being an adjunct professor at Lenoir-Rhyne University. For that, I am also grateful."
Pastor Mike Stone of Mt. Pisgah Lutheran says of Pastor Kim, "I have been blessed to know Kim for these past four years. After a phone call I said we are Mt Pisgah too and are seven miles away; we need to meet, so we did. We have been blessed with our congregations partnering in some very special ways."   
The party begins at 6 p.m. on Wednesday, May 29, at Mt. Pisgah Lutheran Church. Dinner will be barbecue and includes all the fixings including rolls, baked beans, coleslaw, cornbread, and dessert. There will be live music and a celebration of Pastor Kim's time in the Hickory community. Guests will include Councilman David Williams speaking as mayor pro tempore on behalf of the City of Hickory, as well as Pastor Andrew Weisner, university pastor for Lenoir-Rhyne. Everyone who would like to share in wishing her good luck and success in her new life adventure is invited to come and join in the fun. Dress is casual.
Mt. Pisgah Lutheran Church ELCA is located at 9379 N.C. 127 North in Bethlehem, in front of the Lowes Foods shopping center and the new location for Ace Hardware. For directions and more information about Mt. Pisgah Lutheran Church, call the church at 828-495-8251, visit the website at www.mtpisgahelca.org or find it on Facebook.
Brighter Days Children's Bereavement Camp enrolling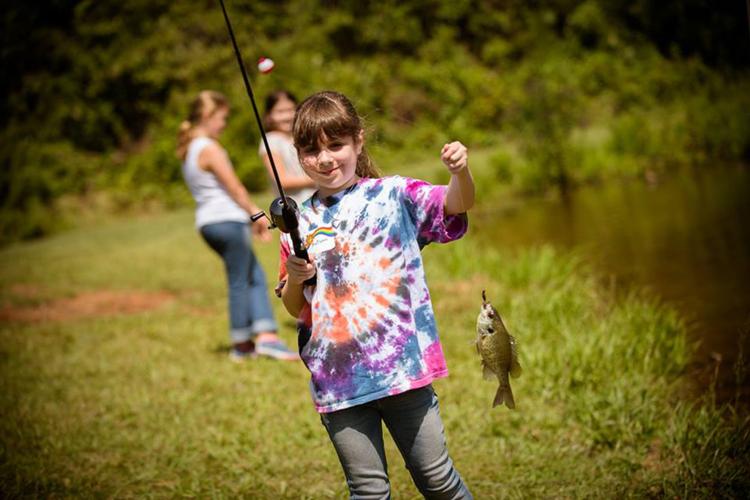 NEWTON — After a loved one dies, how does a child put into words that their heart is breaking? How do you reassure them grief is normal and that there are other children like them that also grieve?
Carolina Caring and Rising Hope Farms in Claremont have teamed up once again to offer Brighter Days Children's Grief Camp. During the memorable one-day camp experience, kids interact with other children who have also lost someone close to them. The day is filled with times to share their memories and feelings in age-appropriate groups, play fun games, fish, paddle-boat and make crafts. The serene camp location also provides an opportunity to ride one of the horses at the farm.
This year's camp will be held Friday, June 21, from 9 a.m. to  3:30 p.m. Young people, ages 6-18, who have experienced the loss of a significant loved one are welcome to attend this free camp.
The reservation deadline is June 14. Call early as spaces are limited.
If you are interested in learning more, or would like to make a reservation, contact Melanie Shoemaker at mshoemaker@carolinacaring.org or 828-466-0466, ext. 2171.
Publix partners with United Way to bring books to local communities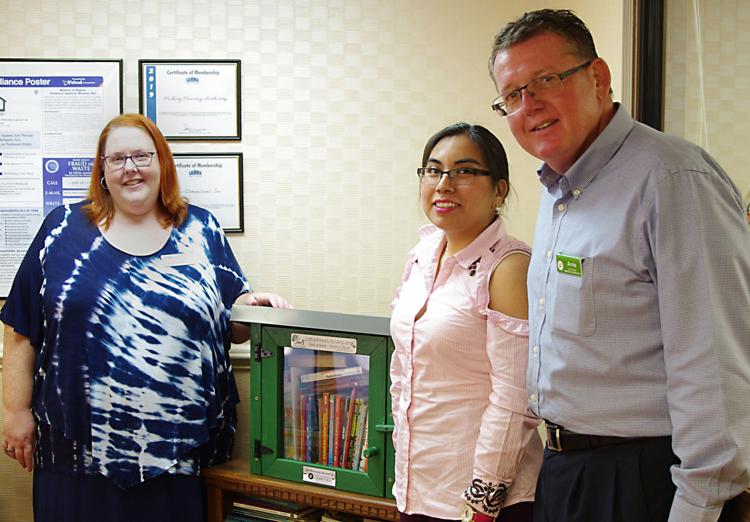 HICKORY — Access to a good book just got a little easier for local families.
The Hickory Housing Authority office at 841 South Center St. recently received a Little Library from Arnie Jackson, store manager of the Publix at Lake Hickory Crossings.
The local store partnered with the Catawba County United Way (CCUW) — where Jackson is a board member — to find a home for the library which is filled with dozens of books collected by Publix associates.
The library functions as a small book exchange for anyone in the community. The public is welcome to take a book, return it when they're done and donate one back if they'd like.
This opportunity came out of the recent 2019 Publix Retail Operation Conference in Florida. For this year's philanthropy project, Publix leaders built 132 Little Libraries and collected over 14,000 books to fill them.
"Then we took them back to our communities and put them in different areas where kids or adults can get books out of them to help promote reading," Jackson said.
Locally, the Publix at Lake Hickory Crossings has a long history of working with the Catawba County United Way to address the educational needs of local families. Last year, the store donated two pallets of school supplies during the United Way's annual Stuff the Bus event.
The Little Library partnership also fits well within the Catawba County United Way's targeted education impact area of school readiness and academic achievement.
Lavona Farr, Nu-Dimensions Business and Community Engagement Officer, was excited about having the library at the Hickory Housing Authority.
"We have a lot of families come into our office. They can read a book from the Little Library to their child while they wait, or they can pick one out to take with them," Farr said. "We've had a lot of interest in the Little Library already."
The Hickory Housing Authority on South Center Street is open 9 a.m. to 4 p.m. (closed 12:30 p.m.-1:30 p.m.) Monday through Friday.
Churches invited to tour ministry
The Greater Hickory Cooperative Christian Ministry (GHCCM) is hosting a Town Hall Meeting on Wednesday, May 29, from 9 a.m. to 4 p.m. Area church representatives are invited to attend this meeting to tour GHCCM, exchange ideas and to discuss the future of GHCCM.
Tours will be held on the hour beginning at 9 a.m. Each tour and the time for sharing will last one hour.
Fifty years ago, GHCCM opened its doors to serve area neighbors who are facing crisis, living in poverty and/ or experiencing homelessness. The mission of GHCCM remains today to provide hope, help and healing for all who are in need. GHCCM was founded by churches in the Hickory area. The Town Hall Meeting offers a time for church representatives to see first-hand the scope of services available today at GHCCM.
To schedule a tour either on May 29 or another day/time, contact Linda Wade at lbwade@ccmhickory.org or call 828-323-7903. The address for Greater Hickory Cooperative Christian Ministry is 31 First Ave., SE, Hickory.
Church Honors Graduates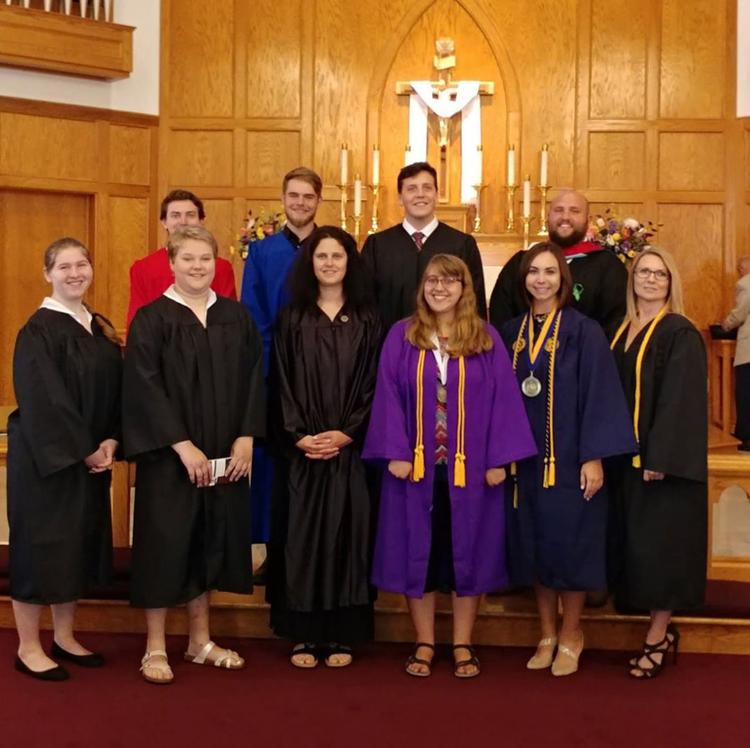 Christians United for Israel plans program
HICKORY — Christians United for Israel will present a program exploring the topic "Israel or Palestine, What is the Real Controversy About?" from 4-5 p.m. Thursday, May 30, at the Ridgeview Branch Library, 706 First St., SW, Hickory.
Everyone is invited, especially pastors, ministers and teacher of truth, said Minister David F. Bares II, president of the local Christians United for Israel chapter.
In addition to Bares, those attending will include Pastor David E. Roberts II of Morning Star First Baptist Church and special guest Rabbi Dennis Jones of Temple Beth Shalom.
Bares can be reached at 828-303-3283.
Meditation: Do what you can to 'go green'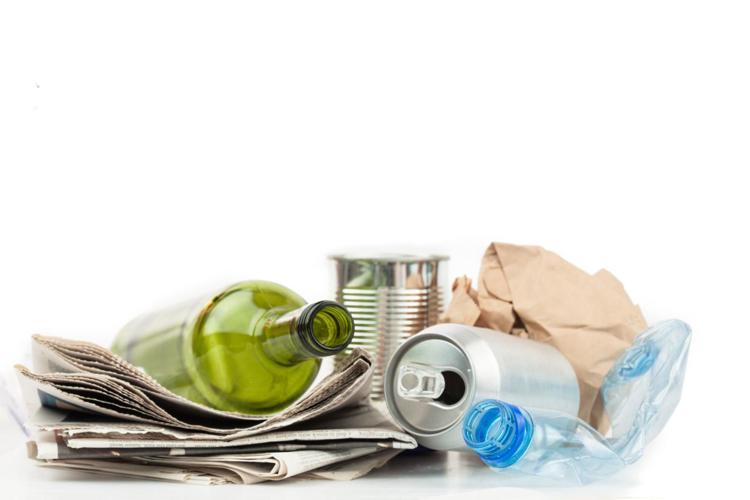 It's hard to ignore the dire warnings of the bleak future in store for us if we don't heed the pleas by environmentalists and scientists to reduce our waste and "go green" for the well-being of the earth. People of faith who care about such things are building a movement called "creation care" which encourages us to take practical steps in that direction.
Last year the power company called in the springtime and asked if I would allow them to "cycle off" our air conditioning at home 30 minutes at a time during peak usage in the hottest months of the year. They explained that the fan would still blow during the "cycle off" period but the cool air would be reduced to avoid power outages and unmanageable stress on the system. I felt guilty saying no. Why not? To "go green" means we must be willing to change and make do with less for the greater good, so I said yes. When my husband got home, I told him what I had done. He stared at me in disbelief with sad eyes and asked, "During the hottest part of the summer?" I answered "Yes, dear, we have to do our part" but I know he thought I had lost my mind.   
By the time those dog days came last summer, he had forgotten about this green initiative and we never even noticed the loss of the air conditioning 30 minutes at a time. The thought of it was worse than the reality and we saved $8 a month for our willingness to participate.
For years I have cringed at the amount of trash generated where I work at Exodus Homes, throwing away things that could be recycled like office paper, plastic water bottles, Styrofoam cups, paper plates, plastic utensils, and disposable K-Cups for the Keurig coffee machine. I have wanted to go green for a long time but whenever I tried, people would sigh and say things like "Oh please – don't make our lives more complicated. Nobody is going to do that."
This year when we moved our management operations to our new building on Fourth Street SW in Hickory, I knew this was my chance to go green. No one could stop me now! I let them know that we were going to put blue recycle tubs in every office, break room and all meeting areas. "Let's do this!" I said as our staff looked at me like I was an alien with two heads. The unknown is anxiety-producing, but the truth is going green is easy once you get things organized and set up in a user-friendly way.
Exodus Homes resident Catie Brown led our green initiative, and now regular trash cans are only for food, waxed or shiny paper from fast food, and snack wrappers. Almost everything else can go in the blue tubs and sitting side by side, it's convenient – one kind of trash on this side, all the rest in the other. No more bottled water! We got a water cooler and gave everyone PBA-free drink tumblers – one for the office and one to carry in the car. We replaced disposable K-Cups with reusable ones, ceramic cups for Styrofoam ones, wooden sticks for stirring instead of plastic spoons, and labeled containers for loose coffee, creamer, sugar, and Splenda. Tubs that say "Put your dirty dishes here" are scattered throughout the building and someone is assigned to clean them every day.
The biggest problem we have had so far is people forgetting that the K-Cups are reusable, and they throw them away! Other than that, things are going well, and our big blue trash cans far outnumber our green ones when it is city trash pick-up day.
Now our staff are used to their new green habits and I wonder why it took so long to get started. You can go green too. Do what you can. Start small. Don't let the vacant stares of unbelievers deter you from making progress in recycling more and wasting less. God gave us dominion over the earth, and we can all do a better job taking good care of it.  
Rev. Bill Garrard is a great faith leader in this area of ministry. If you are interested in creation care you can contact him at wgarrardjr@gmail.com or 828-962-7566.
Walker is associate pastor, Exodus Missionary Outreach Church; assistant executive director, Exodus Homes; and pastor, Emanuel Reformed Church of Lincolnton.