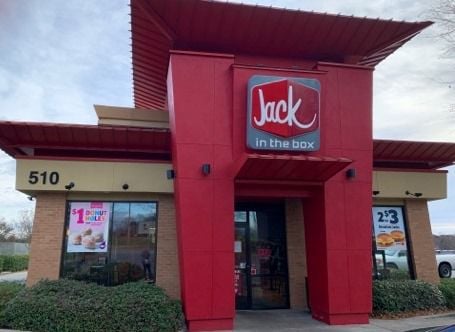 The Jack in the Box restaurant in Conover was reported robbed around 6:30 p.m. on Sunday. No one was harmed, according to the restaurant manager Mai Lee.
Lee said a man came into the store with a gun and demanded money. Two employees working at the time cooperated with the robber and gave him $400 from the register. She said the man then left.
Lee said her employees then called the police and her about the incident. Lee immediately drove to the restaurant.
"They did everything right," Lee said about her employees who were working at the time of the robbery.
Lee said there were no customers in the restaurant at the time, but there were people coming through the drive-through.
Lt. Robert Clark with the Conover Police Department said the suspect was a male, possibly 6 feet 2 inches tall. He wore all black and wore a black ski mask.
Lee said she's managed the Jack in the Box in Conover for 18 years and said this was the first time the store was robbed.