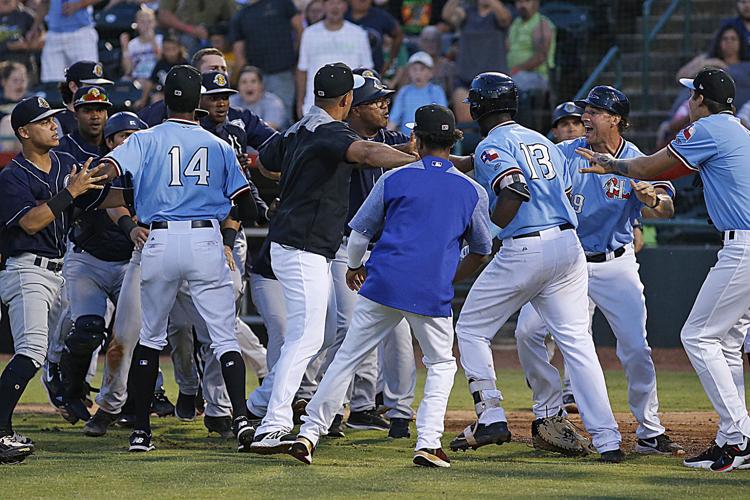 HICKORY – Hickory Crawdads pitcher Tim Brennan put together a first-half season that was worthy of his selection for the South Atlantic League All-Star Game held this week in West Virginia. However, the one outing that likely kept him out of a game was a rough game against the Charleston (S.C.) RiverDogs in May.
Brennan got revenge on Friday night and the Crawdads were the beneficiaries in a 6-2 win in front of 4,437 fans at L.P. Frans Stadium.
The South Atlantic League contest was marred by a bench-clearing tussle that had a couple of punches thrown and saw the Crawdads lose two of their players as a result. The dustup began when Hickory's Sherten Apostel clubbed a two-run homer over the fence in left, which scored Melvin Novoa, who had walked just prior. Apostel carried his bat down the first-base line while he watched to see if the ball would clear the fence. Once the ball cleared, Apostel tossed his bat towards the RiverDogs dugout.
As the runners crossed the plate, a heated discussion began with catcher Anthony Seigel, which turned into a brief melee with players from both sides converging in the infield.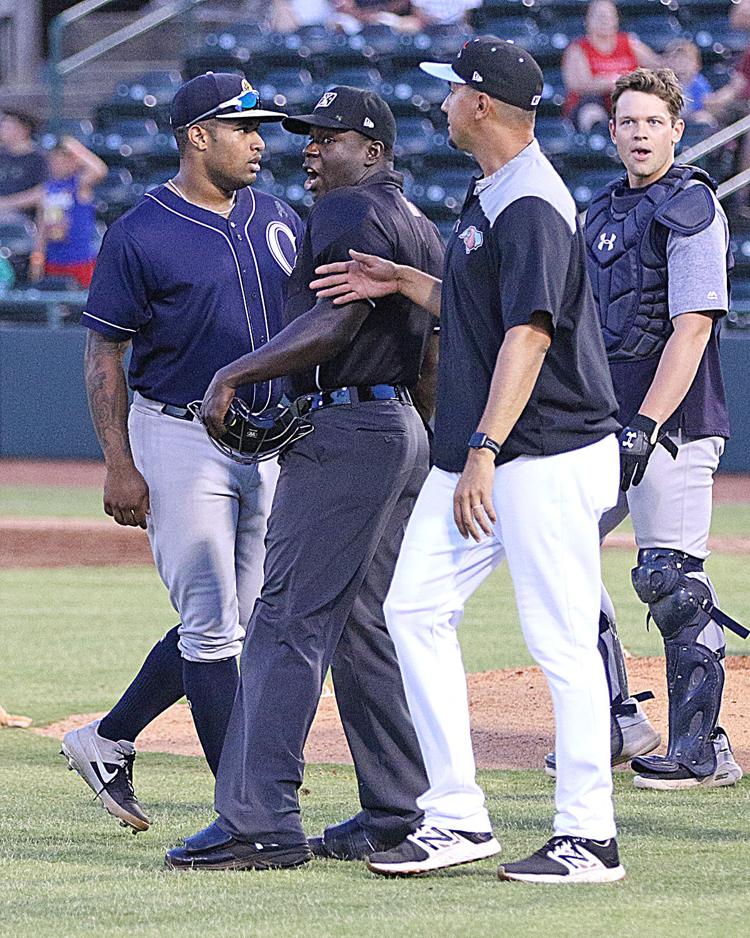 Crawdads manager Matt Hagen didn't feel Apostel meant any offense, but he understood Charleston's unhappiness.
"It ended up giving a really bad look," said Hagen. "If I was anybody in one of their (RiverDogs) uniforms tonight, I probably would have taken offense to it."
Once the combatants were separated, Apostel and Novoa were ejected. Hickory had already lost first baseman Jose Almonte to an injury, so with only a two-player bench, the Crawdads used pitcher Nick Snyder as the designated hitter.
"It put us in a tough spot," said Hagen.
For the game, Brennan looked to make amends for a rough outing back in May, when the RiverDogs torched the right-hander for 12 runs over 4.1 innings.
Brennan set the tone early when he got Brandon Lockridge on a grounder to short on the first pitch. He went on to strike out two in the first and needed just nine pitches total for the first three outs.
"I spent all night visualizing this," said Brennan of his outing. "I could not wait to get some revenge against this team. They got me good last time and I could not wait to get out here and get my own revenge… That was a big first inning for me."
The right-hander went on to allow two unearned runs on six hits and struck out six.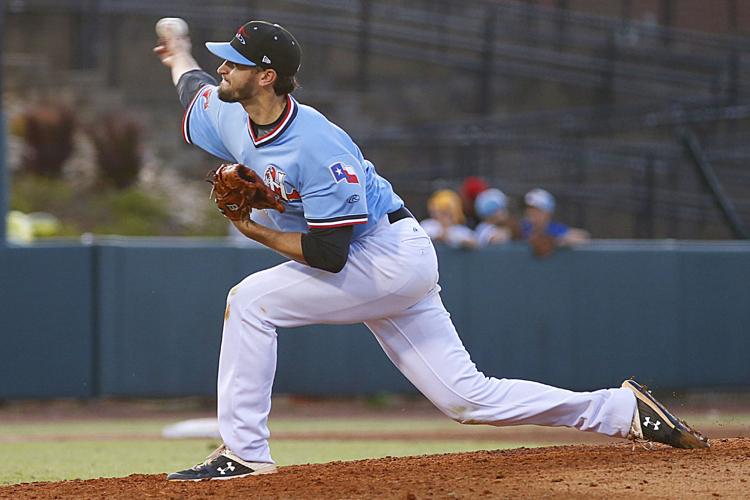 "His tempo was great," said Hagen. "Usually for him, a sinkerball guy, if they're making contact early in the count and it's not solid contact, it looks like it's going to be a good day."
Hickory gave Brennan (6-2) all the runs he needed in the third. Facing fireballer Luis Medina (1-5), who had several pitches clocked at 100 miles-per-hour, the Crawdads lineup were able to time the pitch for solid hits. Matt Whatley started the inning with a single and later scored with Jax Biggers ripped a sharp grounder into the right-field corner for a triple. One out later, Miguel Aparicio dragged a bunt up the first-base line for a singled that scored Biggers. Novoa's double brought in Aparicio to make it 3-0.
The lone trouble for Brennan came in the fourth with the aid of an error. With two on and two out, Max Burt struck a roller up the third-base line that Frainyer Chavez misplayed to load the bases. Kyle Gray walked to force in a run before Frederick Cuevas dropped a surprise bunt that scored Mickey Gasper and cut the RiverDogs deficit to 3-2.
Kole Enight's second home run in two games in the fifth made it 4-2. Apostel's tenth homer finished the scoring.
"He's (Medina) got tremendous stuff and he's a very talented kid," said Hagen. "Tonight, we were able to find a way to get some runs off of him."
Lucas Jacobsen pitched two scoreless innings for Hickory before Kelvin Gonzalez closed out the night with a perfect ninth