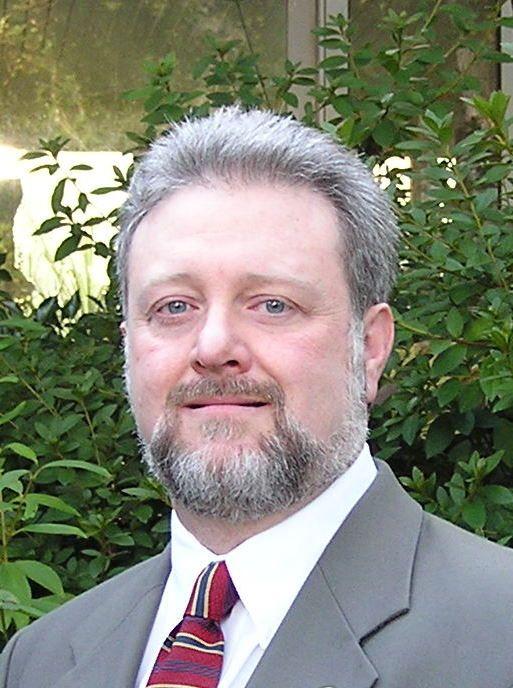 A combination of events in the fall of 2017 saved my life.
I have suffered from gout for many years, but that fall, around the end of October, I had the worst attack of my life. It had set into my ankle and it would not go away as it had in so many other attacks before. So I was fighting that for over six weeks when in early December I began to experience what I thought to be severe indigestion.
I went to the doctor and got a prescription, which did not help, so you can imagine the extreme discomfort I suffered. On Dec. 7, the pain decreased enough that I actually went to substitute at Hickory High, when I really should have gone to the hospital instead. Teaching in my old classroom did help me feel a bit better. The Hickory High School Key Club had a Cancer Walk scheduled for Saturday, Dec. 9. As the former faculty advisor for the club, which is a sponsored youth organization through the Kiwanis Club of Hickory, I planned to walk. But it snowed on Dec. 8, school was cancelled and the Cancer Walk was postponed. But Saturday morning, the severe heartburn was back with a vengeance and I felt as if I could not breathe.
So after listening to me complain about the pain and not able to breathe, my wife Elaine, who was home because she had planned to attend the Cancer Walk, put sweatpants and shoes on me, a jacket around me, and mostly carried me out to the car and away we went.
We live in Kenworth, which is a short distance to Frye Regional Medical Center. My last memory of that day was watching the snow blowing softly along the road as she took me to the ER. Elaine had me there in four minutes that day, faster than a 911 call. I had the heart attack in the ER. I received two stents that day. I was lucky. The next thing I remember is Hickory Mayor Hank Guess standing there in my intensive care unit room and Elaine sitting by my bed. They were waiting for me to wake up. Hank and I were looking each other in the eye. He began asking me questions about how I felt and checking my cognizance. I found out later he had been visiting daily.
I then learned it was Dec. 13 and I had been out cold for four days from a heart attack called "The Widowmaker." Later, I found out I had been on a heart pump and after trying three times to take me off the pump, I finally responded and they removed it. I remember feeling like I was in chains with all the wires and tubes in me, on me, and around me. I had holes all over my body from injections and blood draws. I was a mess. I was alive. I was lucky. After a couple of more days in ICU, and learning to use my right arm and walk again, I was moved to a regular room to be monitored and do some rehabilitation as well. I could finally eat real food again for the first time in seven days, as I had been sustained by bagged fluids, sips of water and an occasional ice cube. My body had to adjust to solid foods; I lost around 30 pounds from my ordeal! Not the best weight-loss plan!
I began my rehabilitation by getting up when they came in to draw morning blood around 2 to 3 a.m. as well as the rehab sessions provided. I walked the halls and gradually climbed stairs of FRMC to gain strength. I was discharged on Dec. 20, more than 11 days since entering FRMC, with a very large file of medications to take with information on them as well as recommended diets, doctor appointments, prescriptions, rehabilitation info and offers.
I was instructed to get a lot of rest, exercise, and maintain a strict diet to get what I needed to get stronger as I would need to have bypass surgery and probably a pacemaker by spring. I felt blessed to be alive. I felt good about being home for Christmas but very worried about more surgery.
I had an appointment with a vascular surgeon Jan. 3, 2018. I was also told to avoid stress so we went Christmas shopping on Dec. 22. I looked at it as therapy more than stress. I got to drive an electric cart at Target! I really felt good being out with my family. I think I stressed out other folks more! I had sagging skin all over from the weight loss. I was determined to rehabilitate myself, so I started going to the spa to work out lightly, ride the bike, and swim when I was released to do so.
At my vascular surgeon appointment I received good news! I was doing too well to have the bypass surgery or the pacemaker. I was determined even more then to keep up the spa visits and eventually get back to a regular schedule again. I was feeling better than I had in several years. I had been going downhill gradually without noticing.
Then, through the excellent medical care and guidance I received from Frye Regional Medical Center and Piedmont Cardiology, I was put on the elevator back up to where I should have been. All the nurses, aides and support staff were great and very interested in my recovery. I felt very fortunate to live in Hickory with our great hospitals and top medical care!
I was blessed to have so many friends, relatives and citizens whose thoughts, prayers and get well wishes through cards, visits, calls, emails and other messages made such a positive difference. I felt the good vibes. I was lucky! I didn't get over the gout. It was still present and gradually getting under control as well (that took about a year to get total control of the pain). I could not work my legs much because gout kept me from it. That is on my schedule for 2019.
I have also limited unhealthy fats, increased healthy fats, and made other small dietary changes. I've cut back on sugar and salt and cut back on caffeine. I read more food labels than before.
I still have a way to go, but the biggest change I have made is that I quit smoking, cold turkey! Smoking is definitely bad for heart, lungs and your health, period! Not good at all! I am not betting on being as lucky next time if it happens, so I am going to do what I can to see that it doesn't.