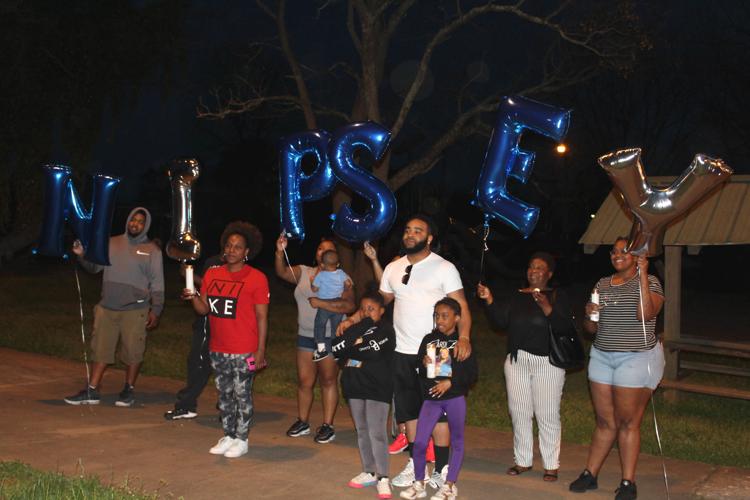 It was a night of strength, love and healing at Taft Broome Park in Ridgeview on Wednesday, as dozens of people of all ages gathered to remember slain rapper Nipsey Hussle and local victims of homicide.
Nipsey Hussle, 33, was gunned down outside his clothing store in Los Angeles on March 31. Along with being a Grammy-award-winning musician, Hussle was an activist, entrepreneur and father.
His death shocked the music industry and fans like Isaac Fountain.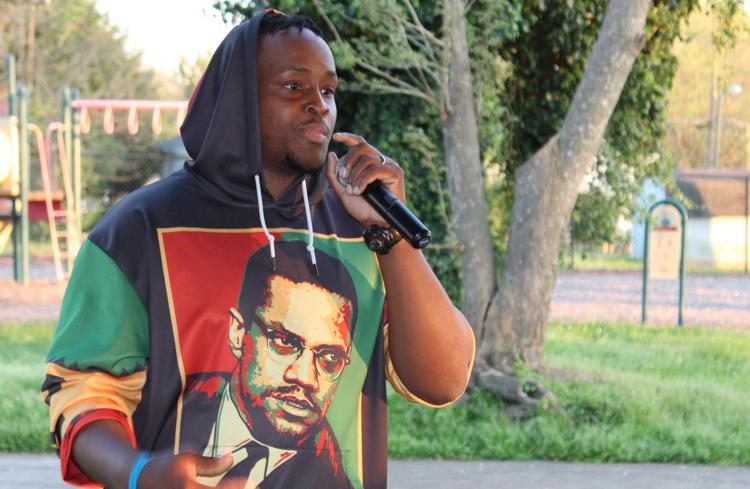 Isaac Fountain, a truck driver and local musician, along with his wife Fentress Fountain, who is a reporter for WHKY-TV in Hickory, organized the candlelight vigil with the hopes of bringing the community together to remember those we've lost and to discuss ways to prevent violence.
"This is definitely bigger than Nipsey," Isaac Fountain said. "Just because of the simple fact that this stuff happens in everybody's community."
Hussle was an inspiration for Isaac Fountain, who used to perform at The Vault Bar and Lounge, in downtown Hickory. The Vault closed down after a man died and several were injured in a gunfight outside the business in 2018.
"I definitely listened to him," Isaac Fountain said about Hussle. "I related to him a lot. He taught me a lot."
The event included spoken word, music and testimony from families of murder victims.
Fentress Fountain reminded the crowd that violence touches all of our lives in one way or another. She shared that her aunt was murdered.
Teresa Rippy, mother of Deidra Ramseur, spoke first. Ramseur and her boyfriend, Mark Wilson, were murdered in their Claremont home in 2016.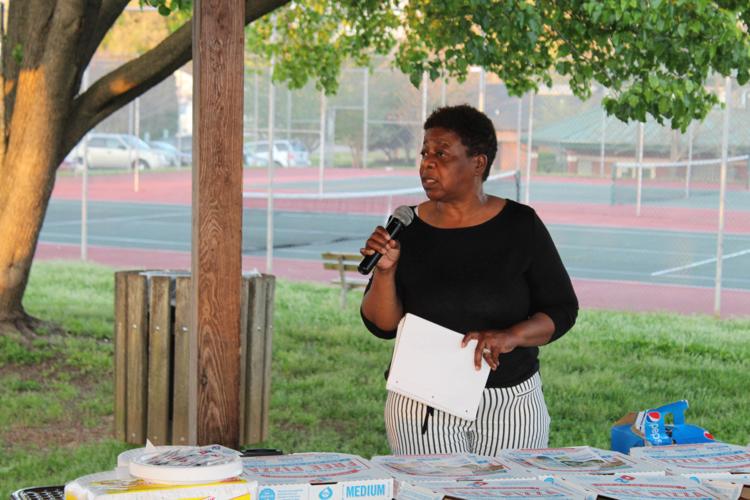 "First, I'd like to thank God for keeping me in my right mind and giving me peace throughout this and giving me a forgiving heart," Rippy said. "That is one that I have done: I have forgiven them."
Last month, one of the men charged with Ramseur and Wilson's murders pleaded guilty to attempted first-degree murder. He was one of Rippy's day care students when he was a child.
"This is a young man I held and took care of," Rippy said. "He was one of the murderers who killed my daughter. He spoke to me. And when he spoke to my family, I wanted to actually hug him. The man that killed my daughter, I actually wanted to hug him. His apology was heartfelt.
"But we also know he had an issue with drugs, violence, gangs. And we need to grab our young people now before it begins."
Rippy urged others to keep an eye out for all the children in the community and to listen to what they have to say.
"We need to take care of our children together, especially in this community," she added.
To close her speech, Rippy shared that her daughter had a kind heart before reading a Mother's Day card from her.
"Deidra was a giver, she loved everybody," Rippy said. "Her friends would say she would go to bat for you. I know not everything in life was innocent with her, but I know she didn't deserve this."
Michael Mayfield, brother of Pierre Mayfield, echoed Rippy's call to action.
"It's a community," he said. "We can't depend on the police take care of our kids, and we can't depend on the school to take care of our kids. We gotta do it together, y'all."
Pierre Mayfield went missing in 2014. The last time Michael Mayfield spoke to his brother was the night before he went missing. He needed someone to watch his kids while he made a quick appearance at a party.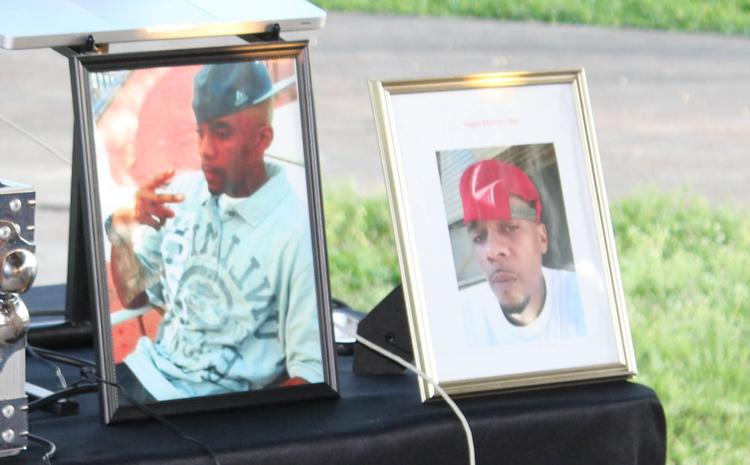 Michael Mayfield knew something was wrong when he didn't come home.
"He wouldn't leave his kids like that," Michael Mayfield said.
Nearly a year later, Pierre Mayfield's skeletal remains were found in the woods near 15th Avenue SW in Hickory. He was last seen on Sept. 21, 2014 at around 1 a.m. leaving the Total Convenience Market Shell gas station on U.S. 70 SW, according to a previous HDR article.
"(The chief of police) said, 'We found him,' and I saw the pastor and knew," Michael Mayfield said Wednesday night.
Pierre Mayfield loved everybody, Michael Mayfield said before sharing the story of the time his brother hosted a community cookout.
"We get over there and he had chicken, hot dogs, fish," Michael Mayfield said. "That was just the type of person he was. He didn't care. He would have fed whoever came."
Another call to action came from Niyesha Green. Her husband Mario Mitchell was murdered in 2007.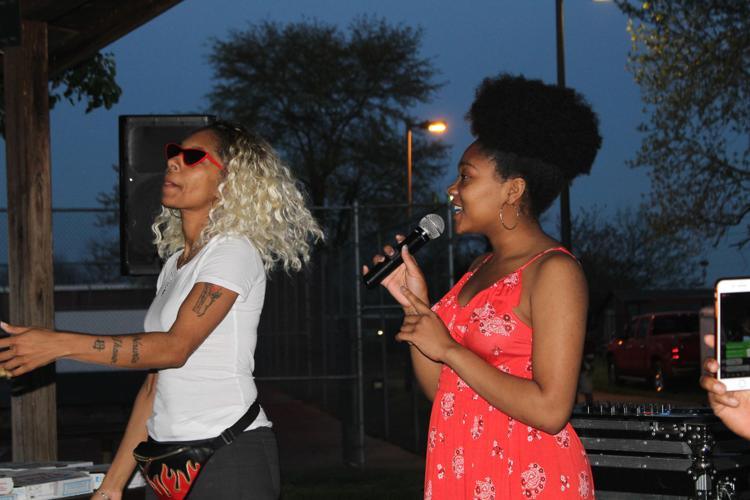 "We don't need more clubs," she said. "We need somewhere for people to hang out at all times. How about a karaoke place where families can come to that isn't just 21 and up? It's possible and it's easier said than done. But if we really have that power, if we really believe in it, it will happen."
Green and Mitchell's daughter, Eternity Mitchell, shared a poem about her father and grief. She and Green also sang a song they wrote together.
To close the evening, balloons that spelled "Nipsey" were released.
"That's just my main priority to get everybody to come out and really see we can come together and do something positive in our community," Isaac Fountain said. "... It's crazy how death takes everybody by surprise and wakes us up to the issues at hand."