HICKORY — Popular Hickory rock band 20/20 will perform Friday, Aug. 9 at 7 p.m. at Cafe Rule. 
The event is a fundraiser in honor of 16 year-old Sally Sowers, who passed away in 2016. Those who wish to donate, or sponsor the Color Me Sally Fun Run are eligible to attend. To donate online, visit www.uchigh.com
20/20 are known for their covers of Bruno Mars, Eric Church, Chris Stapleton, Eagles, U2, Billy Idol, The Black Keys, Coldplay, Led Zeppelin, Aerosmith, Buffett, Van Morrison, Beatles, Monkees, The Who, Queen, Lynyrd Skynyrd as well as many other popular bands. They were the Friday night headliner at the 2014 and 2016 Hickory Oktoberfest.
Formed in 2008, the group consists of four eye doctors, a near-sighted singer, and a cable engineer. The band was most recently featured in a national Cheerwine radio commercial and a WBTV3 Charlotte feature story.
Hickory Arts house concert series continues
HICKORY — Celebrate the home-stretch of summer on Friday, August 9 for the next in this year's series of Hickory Arts house concerts featuring Stephanie Lindsay & Judy Pruitt with John Coffey for an evening of Broadway musical numbers and some folk tunes. 
Lindsay was a "theater kid" in high school in the 1980's, but she left performing behind to become a doctor and a mom. After a 25-year absence, she returned to the stage at CAST theater in Granite Falls in 2013. 
Since then, Lindsay has been cast in many plays and musicals at Hickory Theater, The Green Room and Lenoir-Rhyne University. Studying with John Coffey for the past two and a half years has given her confidence and valuable vocal skills. 
Pruitt is a two-time Best Actress Kay Award-winner for Hickory Theatre and a Willy Award-winner for Foothills Performing Arts. Judy has performed in leading roles at The Green Room and soloed for Hickory Choral Society. Beginning in high school and college, she performed in coffee houses and restaurants with her guitar for her love of traditional and contemporary folk music. 
Hickory Arts House Concerts are very intimate. Volunteers to "pot luck" for the performer(s) and guests is strongly encouraged. All proceeds go directly to the artist(s). No membership or personal invitation required. For more information about tickets and Hickory Arts explore the website at www.hickoryarts.com or call 828-270-9801.
Art gallery reception planned at Trade Alley Art
HICKORY — The public is invited to the Waterfall Reception at Trade Alley Art featuring music artist Thomas Aaron Garlow on Friday, Aug. 9. 
The free event runs from 6:30-8:30 p.m., and celebrates Garlow's soon to be released CD, "Waterfall," as well as the announcement of the winning artwork entry for its cover.
Garlow is an award winning, national recording artist whose work is described as smooth and powerful with a heavy Appalachian and rural eastern North Carolina influence. The album is due for release in early 2020. He will perform original music from his CD and will award prizes to the winner and the two runners-up.
Local artists were invited to enter the competition. The winning artwork, along with other entries, will be displayed and will be available for sale, along with the work of other gallery artists and artisans.
Hickory Community Theatre's annual Kay Awards ceremony planned
HICKORY — The Hickory Community Theatre will present its 70th annual Kay Awards ceremony on Saturday, August 10 at 8 p.m. in the Jeffers Theatre. 
The awards recognize the work and achievements of the hundreds of volunteers who make the work of the Theatre possible.  
Named for one of the Theatre's founding members, Kay Johnson, the awards recognize the actors, backstage crews, front of house staff, board members and the theatre's Guild. The Guild hosts the event providing a lavish buffet of finger foods and desserts, as well as serving drinks at the event's cash bar.
The public is invited to join in the celebration, and entertainment will be provided by casts from some of last season's musicals, as well as an advance peak at some numbers from "Hair," the opening production of the Theatre's 2019-20 season.
The doors open at 7 p.m. and the ceremonies begin at 8 p.m. This event is free and open to the public, though donations at the door will be welcome. 
For more information call 828-327-3855 or visit the Theatre's website at hickorytheatre.org.
RugBug Theatre group begin performances of new production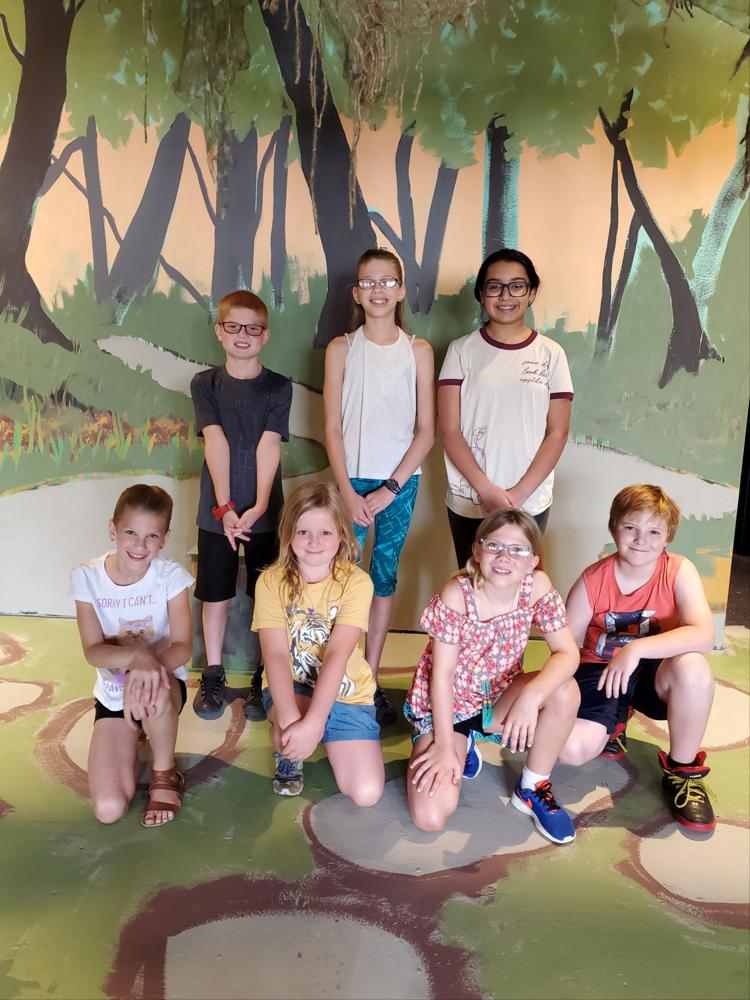 HICKORY — The young actors of the RugBug Theatre at Hickory Community Theatre will begin performances of their latest adventure, "Clever, Clever Katia" on Thursday, Aug. 8 at 2:30 p.m. Performances continue through Saturday, Aug. 17.
The play is based on a Latino folk tale. A young girl meets a bear in the forest who turns out to be an enchanted boy. To free him from the spell Katia must face the evil Bruha.
RugBug Theatre plays are perfect for young children ages 3-10. The plays run less than an hour and there's an intermission half way through.
Performances of "Clever, Clever Katia" are Thursdays at 2:30 p.m., Fridays at 11:30 a.m. and Saturdays at 2:30 p.m., Aug. 8-17 in the Council Chamber Theatre. Tickets are $5 at the door.  
Rock n' Glow yoga class offered at Newton-Conover Auditorium
NEWTON — Visit the Newton-Conover Auditorium (NCA) to rock out during their Rock n' Glow yoga class on Wednesday, Aug. 14 from 6-7:30 p.m.
Kellie Allie will lead the unique class on the stage of the Abernathy Auditorium. Expect the best of the best Rock n' Roll has to offer and yoga for all levels — even if it's your first time.
Rock n' Glow Yoga is an experience like no other. Be sure to wear neon and get your glow on. Glow sticks and paint will be provided. 
Neighborhood College planned for city of Hickory
HICKORY — The City of Hickory will offer its popular Neighborhood College program this fall for citizens wishing to learn about the functions of local government.  
The 2019 Neighborhood College program is a free series of professionally-led sessions designed to teach citizens about the City of Hickory and the many services it provides.  
The immersive, 10-week program is an educational experience that gives participants insight into how the City operates on a day-to-day basis, as well as how it plans for the future.  
Classes will be held on Monday evenings, from 5:30-7:30 p.m., beginning on Sept. 16. Each class will feature a different City department or function, and will include behind-the-scenes tours of City facilities. The program will conclude with a graduation ceremony held on Tuesday, November 19, in conjunction with the Hickory City Council meeting. 
The Neighborhood College program is open to individuals who live or work in the City of Hickory, and is limited to 20 participants. Interested parties must submit an application by Friday, Aug. 23.  
Artist Karen Parker's work to b on display at Arts and Heritage Center
HIDDENITE — During the months of August and September, the Hiddenite Arts & Heritage Center's Lucas Mansion Gallery will feature the work of Karen Parker in her new exhibit, "Notes From A Life."
Located on the second floor of the Center's Lucas Mansion (316 Hiddenite Church Road), the Gallery is free to visit Monday to Friday from 10 a.m. to 4:30 p.m. and on Saturday from 10 a.m. to 3 p.m.
Parker began to draw at an early age, sketching people, animals, and everyday scenes. As a formalist, she is interested in how shapes, spaces, color and value interact and define each other; the relationships and the tension between them.
Parker received her BFA from UNC-Greensboro and her MFA from Ohio University in Athens, Ohio. She has been teaching art to people of all ages since 1989 in community art centers, Universities and Community Colleges.
Newcomers to Hickory Community Theatre featured in upcoming production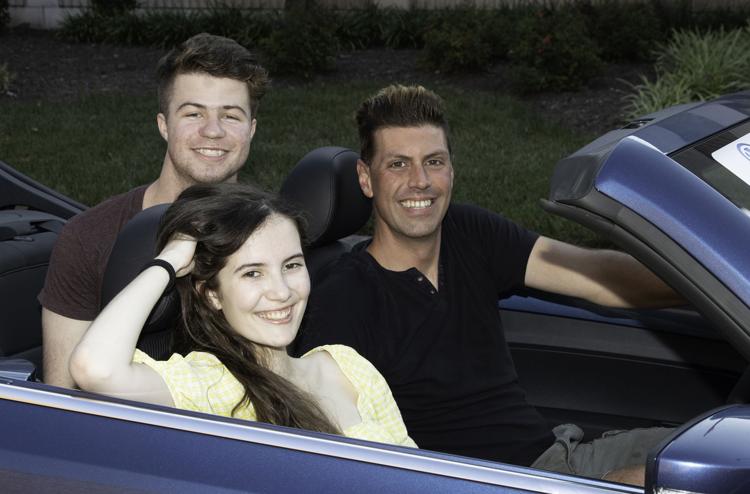 HICKORY — Local actor Corey Knighton has joined the Hickory Community Theatre (HCT) in its upcoming production of "Hair," as Claude Bukowski. 
Claude Hooper Bukowski is a hippie living with his activist Tribe in New York City and his closest friends Berger and Sheila. Claude's parents aren't happy with his choices and they want him to leave the Tribe to join the Vietnam War after he gets his draft notice. 
Knighton is a Hickory native who has been performing in local theatre for some time, with major roles at The Green Room, including Toby in "Sweeney Todd," and Quasimodo in "The Hunchback of Notre Dame." 
He is a student at Catawba Valley Community College. He recently took first place in the National Association of Teachers of Singing annual completion. When he's not on stage, he enjoys gaming, wrestling and basketball. 
The role of Berger is played by Matthew Thomas-Reid. Berger leads the Tribe into anti-establishment pursuits such as protests and generally rebelling against the expectations of society in the late 1960's. 
Thomas-Reid is a Statesville native who relocated to West Jefferson three years when he became assistant professor of Educational Foundations and affiliate faculty with Gender, Women's and Sexuality Studies at Appalachian State University. He is a veteran of numerous productions at the Hickory Community Theatre, including "Titanic," "The Full Monty," and "Rent."
Sheila, a New York University student and political activist, is played by Charlotte Dick. Sheila is in love with Berger, who does not return her feelings. 
Dick started acting at the Theatre at age five, with the RugBug Theatre for children, performing in several productions. Her first mainstage role was in "Titanic" in 2009. Other major roles that Dick has played in include Suzy in "Bunnicula" and Rainbow in "Winnie the Pooh Kids." She is a rising junior at Hickory High School. 
Performances of Hair are Fridays and Saturdays (Sept. 6, 7, 13, 14, 20 and 21) at 8 p.m., Thursdays (Sept. 12 and 19) at 7:30 p.m. and Sundays (Sept. 15 and 22) at 2:30 p.m. 
Tickets for Fridays, Saturdays and Sundays are $20 for adults, $18 for seniors and $10 for students and youth 18 & under. Thursday night tickets are $16 for all adults and $10 for students and youth 18 & under. 
Call the box office at 828-328-2283 or visit hickorytheatre.org to purchase tickets or get more information.
Call for vendors to participate in Bethlehem Festival
BETHLEHEM — The Bethlehem Community Development Association is now accepting applications for the 9th Annual Bethlehem Day Festival to be held on Sept. 21 at Mt. Bethel United Methodist Church in Bethlehem in Alexander County. 
Application fees are $30 for craft and information vendors and $45 for food vendors and must be pre-registered by Sept. 13. For more information contact Donna Reid 828-234-6690 or applications are available at www.Bethlehemcda.org or can be requested at bethlehemday@gmail.com