HICKORY — The Catawba Valley Furniture Academy, a public/private partnership, between Catawba Valley Community College and major western North Carolina furniture manufacturers, recently celebrated the success of several graduates. Since its founding in 2014, all graduates have successfully found employment in the industry.
Students who completed the sewing component include Crystal Roles of Hickory, Brandy Rhoton of Claremont, Florence Tabak of Catawba, Carrina Collins of Hickory, Ann Kuhn of Iron Station, and Ma Xiong of Hickory.
Students who completed the inside upholstery component include Brandon Prysock-Lewis of Catawba, Richard Morgan Elkins of Granite Falls, and Jose Del-Pilar of Hickory.
Bryan Hord of Hickory completed the manual cutting component.
Jorge Diaz-Rivera of Lincolnton and Christopher Bryan of Newton completed the outside upholstery component.
Linda Chapman of Valdese completed the automated cutting component.
Leslie Lail of Hickory completed the pattern making component.
The need for skilled craftsmen/women in the furniture industry is strong. Catawba Valley Furniture Academy's unique training prepares a future workforce for immediate employment. Training is offered in seven skilled disciplines: manual cutting, automated cutting, pattern making, sewing, inside upholstery, outside upholstery, and eight-way hand tie spring up. The training is conducted in the evenings, Monday – Thursday, 5:30 to 8:30 p.m. and is taught by skilled artisans employed by local furniture manufacturers.
The next eight-week CVFA Furniture Fundamentals class begins July 17. For more information, contact Lori Miller with CVCC's Business & Industry Services, 828-327-7000, ext. 4284, lmiller774@cvcc.edu, or Cindy Fulbright, CVFA Project Manager, 828-327-7000, ext. 4778, lfulbright@cvcc,.edu.
Cargo Transporters focuses on hiring at home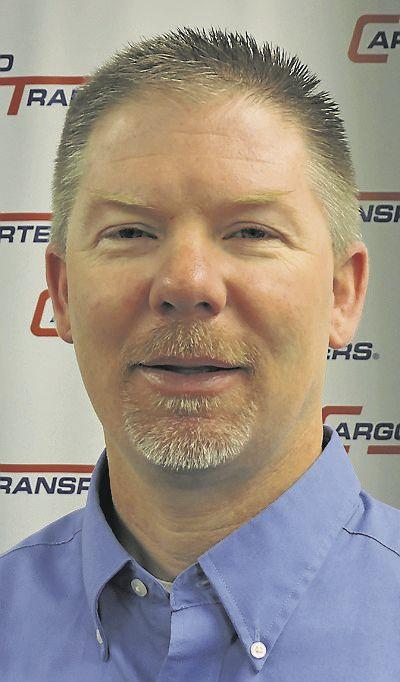 CLAREMONT — Cargo Transporters, Inc., an asset-based transportation operation, recently introduced its Acres of Diamonds…Focus on Home Program. The new recruiting and retention initiative will allow drivers to be closer to home when they finish a shift or have downtime in their schedules, and to take part in community and company events.
"Acres of Diamonds…Focus on Home is aimed at lowering our already low turnover rate of 42 percent because we believe that drivers who live in or near our terminal communities are more likely to stay with the company," said Jerry Sigmon Jr., COO at Cargo Transporters. "Just as importantly, the recruiting and retention campaign reflects our corporate culture that has always embraced the importance of focusing on home, family and community. By carrying that same way of thinking over to our drivers we know they will be more likely to stay with us."
With Acres of Diamonds…Focus on Home, Cargo Transporters makes it possible for drivers to get home in less time when their shift ends or to stay home for a few more hours before reporting to work. In addition, if there is a schedule change or scheduled vehicle maintenance, drivers who live closer to a terminal can go home and relax with their families.
As part of the program, Cargo Transporters is offering a $2,500 bonus to any employee who refers a driver located near its terminal locations in Claremont, Rocky Mount and Charlotte.
The name Acres of Diamonds refers to a motivational lecture by Russell Conwell, a popular public speaker in the 1800s. The story is about the misfortunes of seeking opportunities elsewhere instead of focusing on your own backyard.
"Acres of Diamonds was mentioned by one of our drivers in an employee survey," Sigmon said. "As soon as we heard its message about being open to the opportunities that are around us, we knew we needed to quit focusing on a national level and focus on hiring locally."
Based in Claremont, Cargo Transporters Inc is an asset-based, transportation operation with 48-state intrastate and interstate common and contract authority. Serving the continental U.S. with emphasis on lanes east of the Rockies, the truckload dry freight carrier specializes in time-definite or JIT/expedited freight services and works with shippers outsourcing transportation to a third-party logistics supplier, including the acquisition and/or disposition of private fleets. Cargo Transporters operates a technologically enhanced fleet of 525 trucks and 1,700 trailers, and employs more than 700 people. For more information, visit www.cargotransporters.com.
Community dental practice welcomes new dentist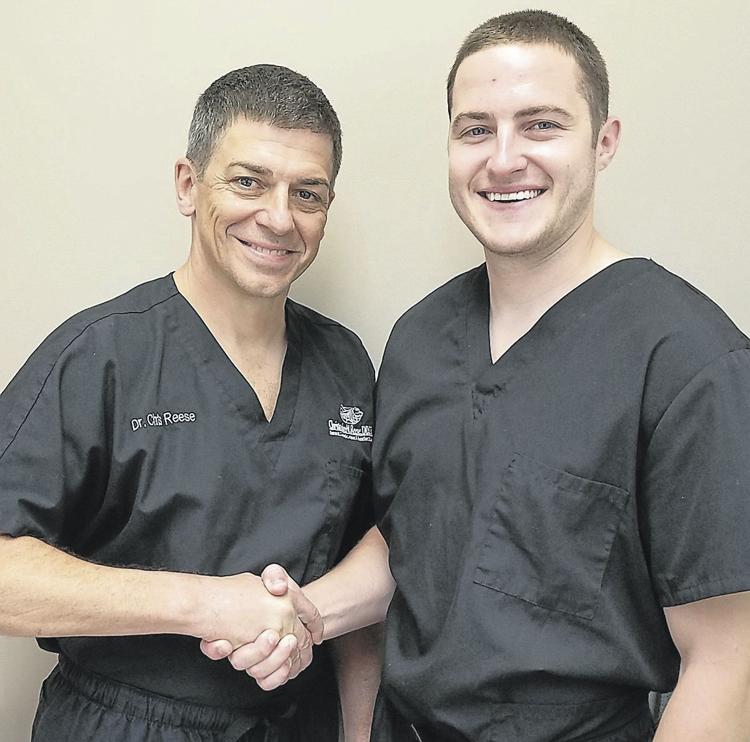 CLAREMONT — Since opening in 1993, Christopher N. Reese, DDS, PA has been a dental practice with the reputation of being on the cutting-edge of technology in the Catawba Valley. Founder Dr. Chris Reese insists that his team stay abreast of the latest procedures in order to provide the utmost service to their patients. That five-star treatment is also delivered with special attention to a family-style philosophy, motivating their patients to rave about their pleasant experiences in Google reviews.
Therefore, when the time arrived to step up their game to better serve their growing clientele, it only made sense to add a new member to the "family," one with current knowledge of the industry and a desire to put that expertise to work with a true sense of community. Reese is excited to announce the addition of Catawba native Dr. Dalton Harvey, DMD to his team as an associate dentist.
Harvey, a Bandys High School alum, recently graduated from East Carolina University School of Dental Medicine. The credentials "DMD" stand for Doctor of Dental Medicine, synonymous with DDS. He is also a 2015 graduate of Appalachian State University, earning a degree of Bachelor of Science in Cell and Molecular Biology with cum laude honor. Harvey is the son of Dwayne and Patsy Harvey; his mother is also an employee of Reese. He is recently married to wife Alex. They met at ECU and she is currently in a pediatric residency program at the Dental College of Georgia.
Harvey met Reese in 2004 as one of his 11-year-old patients, bringing him full-circle starting July 1 when he begins his employment. When asked what he will bring to the Reese practice, Harvey said "In addition to the restorative and operative dentistry procedures Dr. Reese provides, I am looking forward to treating patients who need endodontic care such as root canals. I also enjoy treating children and adolescents."
Reese sees comforting similarities with Harvey's style of dentistry and great potential for the practice, "Since Dalton is from eastern Catawba County, he will be able to relate well with our patients," Reese said. "He shares my successful philosophy of caring for his patients one at a time, doing what is the very best for them with hopes of developing long standing relationships. He will help meet the demands of a busy practice, allowing us to open our schedule, which is currently booked out months in advance. We plan to expand hours of operation to evenings and Fridays beginning in September or October, which should be more convenient for our patients. Employing Dr. Harvey ensures a continued level of care that is equal with our reputation. I look forward to years of providing mutual care for a community dear to both of our hearts."
Why did Harvey choose Christopher N. Reese, DDS, PA to launch his career? "Dr. Reese has made an enormous impact on my life, both as a clinician and as a friend. Nine years ago, Dr. Reese invited me to volunteer with him at a local dental clinic and I haven't stopped learning from him since. The office staff are an amazing team who simultaneously work hard and have fun. Being able to work with Dr. Reese and his staff in my home community is the perfect combination; I could not be more blessed to have this opportunity."
Reese expressed "It has been a pleasure to watch this young man reach his designated goal with laser focus, confidence and humility."
The practice is located just off Interstate 40 in Claremont. Office hours are Monday and Wednesday, 8 a.m. to 5 p.m.; Tuesday and Thursday 7 a.m. to 4 p.m.; and by appointment only on Fridays. To inquire about Christopher N. Reese, DDS, PA or to make an appointment, contact them at 828-459-1990. You may also visit them online at PearlyWhites4Life.com and on Facebook.