Authorities have confirmed the two bodies recovered in a mobile home fire on Pine Meadows Lane were children.
Alexander County Sheriff Chris Bowman said he believes the 10 or 11-year old boy, the 13-year-old girl and mother died at the Taylorsville home on Pine Meadows Lane prior to the Saturday fire.  Full autopsy results are expected back as early as later today.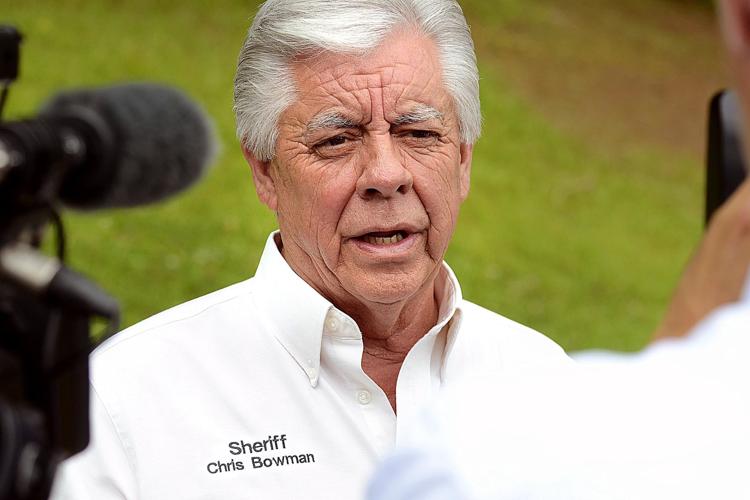 Bowman said preliminary autopsy results indicate the bodies found burned beyond recognition at the home are the two children. Emergency personnel are actively searching the Catawba River between Oxford Dam and Lookout Shoals Lake for the mother's body.
A Taylorsville man and a Wilkesboro teen were charged by the sheriff's office in connection with three deaths on Monday.
Heidi Darlene Wolfe, 16, of Wilkesboro, and her boyfriend Areli Aguirre Avilez, 30, of Taylorsville, are charged with three counts of first-degree murder, according to the sheriff's office. Wolfe and Avilez are being held without bond. Bowman said U.S. Department of Homeland Security is working to verify the United States citizenship of Avilez.
On Monday, law enforcement and emergency workers searched the waters and shore along Catawba County's Riverbend Park. The park was closed as multiple Catawba and Alexander County agencies looked for the body.
Sheriff Bowman, a lawman with more than 40 years of experience, said the case is notable.  "This one here is probably one of the worst ones that we've been involved in for quite some time," he said.
Alexander County Chief Deputy Tod Jones choked up Monday afternoon as he described his involvement with the case.
"I will say, myself personally been working in law enforcement for 30 years, personally this is the worst case I've ever dealt with. It's been very hard on our office and our officers," he said. "These kids did not deserve – there's just no words to say what I really feel."