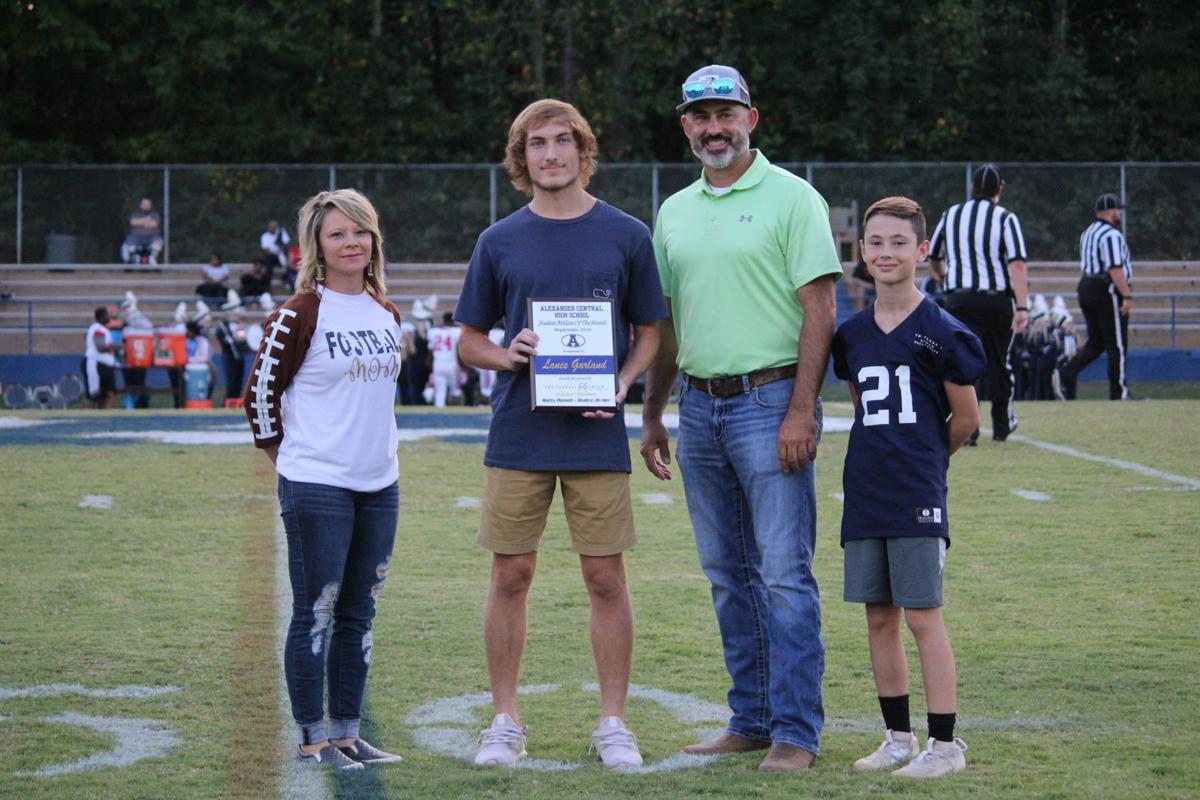 Prior to a Sept. 27 home football game at Alexander Central High, senior Lance Garland was presented with the Marty Pennell/Weichert Realty Student Athlete of the Month for September.
Garland is a starting midfielder and captain of the Alexander Central boys soccer team.
"The soccer team is early into its season and Lance is already performing at an all-conference level on the field," Alexander Central boys soccer coach David McConnell said. "However, since the beginning of summer workouts, Lance has led by example, and been a consistent leader on and off the field. Lance portrays what a student-athlete is supposed to be, and sets a great example for the underclassmen within the men's soccer program. Lance's leadership has helped with the transition of a new coach, and helping incoming freshmen feel welcomed within the program.
"In the coming years, the soccer program would be lucky to have more athletes that are as dedicated as Lance is towards the development of the soccer program," he added. "ACHS is lucky to have an athlete like Lance within their school, and hope more like him will come through in the future."
Be the first to know
Get local news delivered to your inbox!