HICKORY  — Hickory Parks and Recreation invites the entire community to come rock the block and stop the stigma of mental health issues at the inaugural Ridgeview Summer Jam. 
This free community event will take place on Saturday, July 13 from 11 a.m. to 3 p.m., at the Samuel William Davis, Sr. Multipurpose Field, located across from Brown Penn Recreation Center.
Enjoy live music and entertainment, games, activities, bounce house and food — all for free! Attendees can take advantage of a youth and family resource fair with over 40 vendors and an exclusive mental health panel.
Brown Penn Recreation Center is located at 735 Third Street SW in Hickory. For more information about this event contact Senior Recreation Programmer Andrea Nixon at 828-324-8007.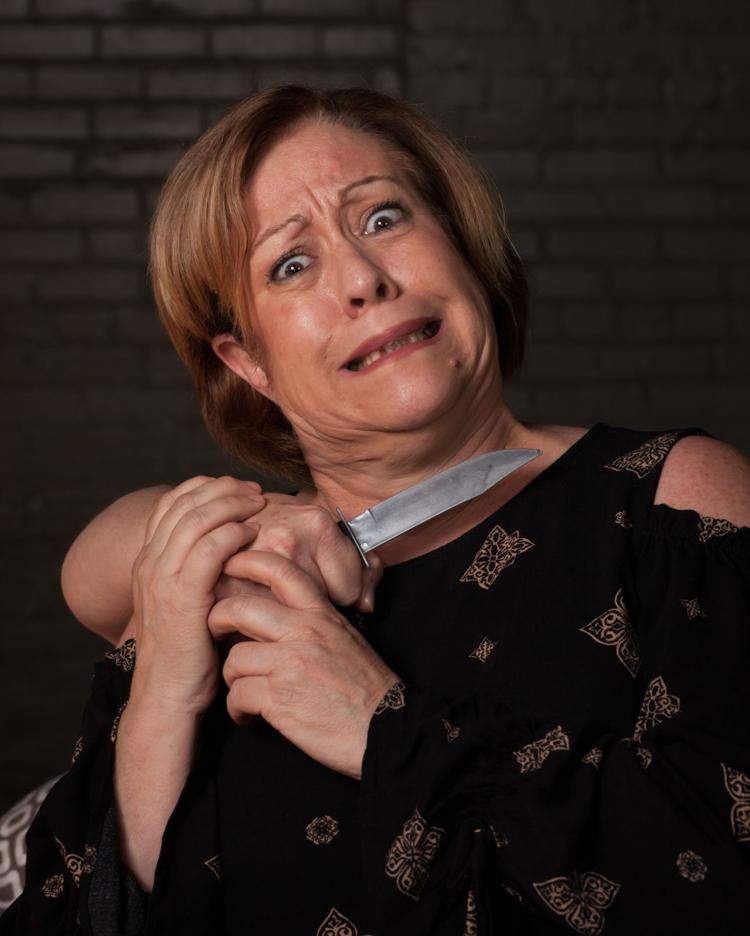 Hickory Community Theatre's first production of the season begins Friday
HICKORY — The Encore Players of the Hickory Community Theatre present the farcical comedy, "The Farndale Avenue Housing Estate Townswomen's Guild Dramatic Society Murder Mystery," beginning Friday, July 12 in the Firemen's Kitchen. 
It's a play about a community theatre group putting on a play. Every drama group has experienced the horrors of what can go wrong on opening night, and the ladies of the F.A.H.E.T.G. Dramatic Society are no different, with the possible exception that almost everything that could happen does! 
The scenery collapses, cues are missed, lines forgotten and the sound effects take on a strange note at times as the ladies present their ambitious evening's entertainment with the cunning whodunit, "Murder At Checkmate Manor."
The crunch comes in at the climax when the "murderer", about to be revealed, has to rush home to bandage up an injured daughter. But Mrs. Reece, doyenne of the group, rises above the slings and arrows of outrageous dramatics to save the situation and provide the final inventive twist. 
Performances of "The Farndale Avenue Housing Estate Townswomen's Guild Dramatic Society Murder Mystery" are Fridays and Saturdays (July 12, 13, 19, 20, 26 & 27) at 8 p.m., Thursdays (July 18 & 25) at 7:30 p.m. and Sundays (July 21 & 28) at 2:30 p.m. 
Tickets for Fridays, Saturdays and Sundays are $18 for adults, $16 for seniors and $10 for students and youth 18 & under. Thursday night tickets are $14 for all adults and $10 for students and youth 18 & under. Call the box office at 828-328-2283 or visit hickorytheatre.org to purchase tickets or get more information.
This production is the first of the Theatre's 2019-2020 Season. This play is being produced by Dr. George Clay, III, DDS and Robert Abbey, Inc. The Hickory Community Theatre is a funded affiliate of the United Arts Council of Catawba County. The 2019-2020 Season is sponsored by A Cleaner World, Paramount Automotive and Sunbelt Xpress.
National comedian to perform in Newton 
NEWTON — Shaun Jones, one of the hottest comics on the comedy scene right now, will be performing at The Newton-Conover Auditorium on Saturday, July 13 at 7 p.m.
 Traveling worldwide and making people laugh, Jones shows that funny is funny. Whether you are a company CEO or the guy on fries at your local fast food restaurant, you will see that everyone will be well entertained.
Jones has been seen on BET'S Comic View, Starz "1st Amendment Standup" and Robert Townsend's "Partners In Crime-The Next Generation". He also was in the 2003 motion picture called "Shade" as the crooked poker player, Mr.Ose, Starring Jamie Foxx and Sylvester Stallone.
The show on Saturday will being at 7 p.m. Tickets are $20, and are available at www.eventbrite.com/. A portion of ticket sales will benefit The Newton-Conover Auditorium. 
Valdese summer concert will feature Shake Down band
VALDESE — Valdese will feature Shake Down, a six-piece band from the foothills of North Carolina, as part of their Family Friday Night Concert Series this Friday, July 12 at 7 p.m.
Combining a mixture of both past and present in both talent and music variety, Shake Down provides an enjoyable evening for the family. Specializing in genres such as beach, rock and roll, funk, Motown, country and Top 40 this group will play what the crowd wants to hear.
Concessions will be for sale during the concert sponsored by Valdese First Baptist Church. For further information about events in Valdese and the full Concerts at the Rock schedule go to ww.visitvaldese.com or call 828-879-2129.
Smartphone astrophotography workshop planned 
HICKORY — A beginner's level Smartphone Astrophotography Workshop will be offered at Patrick Beaver Memorial Library on Monday, July 15 at 6:30 p.m.  
There are over 8 billion smartphones in the world, all capable of taking great astrophotos. Catawba Valley Astronomy Club member John O'Neal will teach you some tips, tricks and techniques to capture astrophotos with your smartphone. Bring your phone, a tripod if you have one, and an adaptor to attach the two together
O'Neal has been an avid amateur astronomer and astrophotographer for over 44 years. He is a NASA Solar System Ambassador and a member of and contributor to the Association of Lunar and Planetary Observers, the American Association of Variable Star Observers and several amateur astronomy associations around his home in Statesville.  He is also co-founder of the Facebook group, SOLARACTIVITY.  
O'Neal has authored numerous tutorials on solar imaging as well as equipment reviews and has recently been named as a Contributing Editor for Amateur Astronomy Magazine. You can visit John's website www.ncstargazer.com to learn more about his upcoming schedule, available programs, image galleries, videos and more.
The Smartphone Astrophotography Workshop is free and open to the public.  For more information call 828-304-0500 ext. 7235. Patrick Beaver Memorial Library is located at 375 Third Street NE on the SALT Block.
Western Piedmont Symphony plans outdoor concert
HICKORY — The Western Piedmont Symphony will perform Summer Pops, a free, outdoor concert,  on Saturday, July 20. The concert will begin at 6 p.m. on the North Lawn of the SALT Block.                                                                                                      
The award-winning Western Piedmont Symphony, conducted by newly chosen Maestro Matthew Troy, will perform patriotic marches, Broadway show tunes, TV & movie themes, light classical favorites and a salute to our military. The concert will celebrate the 50th anniversary of the landing on the moon as well as showcase some patriotic favorites.
Invite family & friends, bring lawn chairs and enjoy refreshments from local food trucks. In case of inclement weather, the concert will be held in Drendel Auditorium, on the SALT Block. The concert is made possible through the support of the City of Hickory.
Two musicians to perform at Earl Scruggs Center
SHELBY — Two exceptional musicians and entertainers, Laura Boosinger and Josh Goforth are no strangers to the Earl Scruggs Center. This duo will light up the Great Hall with a fun set of old-time favorites, originals, a little swing, and duet harmonies on July 20 from 4-5 p.m.
Boosinger's performances and recordings have earned her a well-deserved reputation as one of North Carolina's most talented singers and interpreters of the music of the Southern mountain region. From discovering the banjo as a college student at Warren Wilson to her current role as director of the Madison County Arts Council and consultant to the Blue Ridge Music Trails, Boosinger is a whirlwind of mountain music activity.
Goforth is an acclaimed fiddler, guitar picker and mandolin player from Madison County. He began playing piano in church at the age of four and caught the spark of traditional music in the 6th grade after hearing a performance by Sheila Kay Adams. He was Fiddling Will in the 2000 film, "Songcatcher," and earned the title of Master Fiddler in 2005 from the iconic Fiddler's Grove Festival after winning the competition three times. Goforth garnered a Grammy nomination in 2009 for his collaboration album with David Holt, "Cutting Loose."
Tickets to the concert cost $15 and include admission to the Earl Scruggs Center. They may be purchased by visiting the Earl Scruggs Center's website www.earlscruggscenter.org/event/laura-boosinger-and-josh-goforth/ or by calling the Center at 704-487-6233. Seating for this show is limited and purchasing tickets in advance is encouraged.