HICKORY — Full Circle Arts (FCA) will hold its 11th annual fundraising silent auction Thursday, Sept. 26 from 6-8 p.m. The purpose of the auction is to raise funds for FCA, a non-profit cooperative dedicated to the promotion and understanding of art in and around Hickory.
There will be over 120 wonderful items to bid on, donated by artists and local organizations and businesses. There will be refreshments, and tickets are $15 per person. Along with the silent auction, there will be an art raffle for, "Reaching for the Light" by Meredith Janssen and a 50/50 cash raffle.
Music will be provided by Emily Stober, a talented young singer who has attended summer programs of the Institute of American Musical Theatre in NYC, and played Sophie Sheridan in the Hickory Community Theaters' 'Mama Mia' last May.
Museum to hold fall festival
NEWTON — The Southeastern Narrow Gauge & Shortline Museum will be hosting its Fall Festival on Saturday, Sept. 28 from 11 a.m. until 3 p.m.
There will be several events throughout the day, including guided tours across the 2-acre campus every thirty minutes. These tours will originate in the historic Newton depot beginning at 11:30 a.m. and will include food selections and live music performed by James Glenn.
The museum includes some of the oldest and rarest railroad equipment still in existence in the United States, and is the only facility in the south dedicated to preserving the history of narrow gauge railroading. 
Along with equipment displays, including a freshly painted steam locomotive and caboose, there will be tours of the adjacent model railroad center with eight operating model railroads of all scales. Inside the depot are also a number of historic artifacts with highlights on regional and local railroad history. Children of all ages are invited to participate in operating many of these displays, including the operation of the model layouts.
The Southeastern Narrow Gauge & Shortline Museum is located at 1123 North Main Avenue in Newton. Annual memberships are available beginning at $25 (with discounts for students and seniors). For more information, visit www.newtondepot.org or call the museum office at 980-858-4266.
Fall festival planned for Blazin' Trails Cowboy Church
LINCOLNTON — Blazin' Trails Cowboy Church in Lincolnton is prepping for their third annual Brooke's Round-up fall festival, which is set for Saturday, Sept. 28 from 10 a.m. to 2 p.m.
The rodeo is named in memory of Brooke Cockerline, a congregation member who died in March 2017. Brooke was born with cytomegalovirus (CMV) and developed cerebral palsy and a seizure disorder.
The festival will have hayrides, a petting zoo, horses to ride, food and more. For more information or to register for the event, call 704-460-3440 or visit www.blazintrailscc.org. 
Hiddenite Celebration of Arts festival planned for this weekend
HIDDENITE — An exciting day of innovative, hands on arts and heritage activities is planned for the Hiddenite Arts & Heritage Center's 38th Annual Hiddenite Celebration of the Arts. 
The festival will be held on Saturday, Sept. 28 on Hiddenite Church Road in Alexander County from 9 a.m. until 4 p.m. Celebration of the Arts is a free admission street festival that features unique, family friendly arts and cultural heritage activities for all ages.
Celebration of the Arts offers the opportunity to shop for fine arts, crafts and jewelry, home décor treasures, artisan crafted pieces, fiber arts, regional pottery and more. The festival also includes commercial vendors, a wide variety of food vendors, and information booths from local businesses and civic organizations.  
Self-guided Lucas Mansion Museum tours will be available at a reduced cost of only $1 per person on Celebration of the Arts day. All other Lucas Mansion exhibits are free and open to the public. 
South Mountain State Park to host archaeologist
CONNELLY SPRINGS — Join historical archaeologist Ken Robinson for a special presentation on The Revolutionary War Battle of Cane Creek at South Mountain State Park on Tuesday, Oct. 1 at 1 p.m.
Robinson will describe the results of his research performed on the battle that set the stage for the Battle of Kings Mountain.
The presentation will be held at 5751 Highway 64 in Morganton at the intersection of Conley Road and U.S. Highway 64. For more information, contact the park office at 828-433-4772
'Matilda the Musical' tickets on sale at Hickory Community Theatre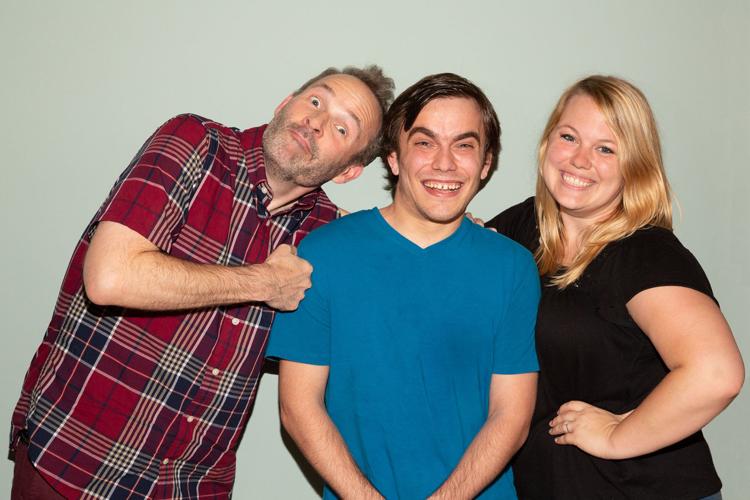 HICKORY —  Tickets are now on sale for Hickory Community Theatre's (HCT) production of Roald Dahl's, 'Matilda the Musical,' opening Friday, Oct. 4. 
In this delightful family musical, Matilda Wormwood is a young girl who is a misunderstood misfit in her own family. She is bright, inquisitive and loves to read but her parents and older brother are shallow, self-centered people who mock Matilda's intelligent nature at every turn. 
In the Hickory production Matilda's family are played by a trio of local actors with their own diverse life experiences.
Heather Baines, who plays Mrs. Wormwood, hails from Statesville and earned her BFA in Theatre Arts Education from East Carolina University. In addition to her Theatre Arts Degree, Baines is also holds a valid NC Teaching License in K-12 Theatre Arts and K-6 Elementary Education. She is the Theatre Director at Liberty Preparatory Christian Academy, where she also teaches the fourth grade. 
Nathan Crabtree has the role of Mr. Wormwood, and he is also an educator. He holds Bachelor's and Master's degrees in Music Education from Appalachian State University and currently works teaching music for Catawba County Schools. He is also the music director for Northminster Presbyterian Church. 
Caleb Price, who plays Matilda's brother Michael, is originally from Abakan, Russia and came to Hickory in 2001 when he was adopted into the Price family. He graduated from Fred T. Foard High School in 2015 and is currently a cook at Charlie Graingers. Price's first experience with HCT was with the RugBug Theatre in 2009. 
Performances of 'Matilda the Musical' are Fridays and Saturdays (Oct. 4, 5, 18, 19, 25 and 26) at 8 p.m., Sundays (Oct. 6, 20 and 27) at 2:30 p.m. and Thursdays (Oct. 17 and 24) at 7:30 p.m. There are no performances during the weekend of Downtown Hickory Oktoberfest.
Tickets for Fridays, Saturdays and Sundays are $20 for adults, $18 for seniors and $10 for students and youth 18 and under. Thursday night tickets are $16 for all adults and $10 for students and youth 18 and under. Call the box office at 828-328-2283 or visit www.hickorytheatre.org to purchase tickets or get more information.