HICKORY — Catawba Valley Community College student Cole Yoder was recently presented the David N. Smith Scholarship established through the CVCC Foundation Inc.
Yoder is a Catawba County native and graduated from Newton-Conover High School earlier this spring. He will enroll in CVCC's college transfer program this fall where he will be a legacy student. His father Kevin Yoder attended CVCC earning an associate degree in pre-liberal arts. Yoder will use the $600 scholarship to pursue his interests in exercise science and government.
As an athlete at Newton-Conover High, Yoder wrestled and made all conference each year he played on the varsity team. He also played soccer two years and maintained a 3.25 GPA throughout his high school career.
During an internship he is participating in this summer, he is learning about business, management, work flow, vendor selection and diversity. He hopes to return to the Catawba County area so he can give back to the community in which he has lived his entire life.
Professor David N. Smith, a former member of CVCC's Business Division faculty, established the David N. Smith Scholarship Endowment during his 34th year of service with CVCC. Throughout his teaching career that spanned 38 years, Smith was dedicated professionally and personally to helping each of his students obtain their goal. Scholarship founders expressed preference for the scholarship to graduating seniors or graduates of Newton-Conover High School pursuing a program of study in the Information Systems curriculum. However, applicants to any program within CVCC's School of Business, Industry, and Technology are considered. Funds for the scholarship are made possible from the income received from the endowment. Additional funds contributed to the endowment may permit multiple awards in the future.
The mission of the CVCC Foundation Inc. is to foster and promote the growth, progress, and welfare of CVCC. For more information on establishing a scholarship or making a gift, contact Teresa Biggs, executive director of the CVCC Foundation, 828-327-7000, ext. 4288, tbiggs@cvcc.edu.
Column: A mid-year look at your chamber's work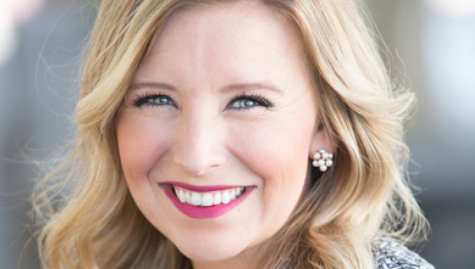 Catawba County Chamber Shareholders and Investors, please accept our sincere gratitude for your investment that provides resources and influence which enables your Chamber to tackle the most critical issues impacting business in Catawba County.
Through the work of your Chamber team, volunteer leadership and collaborative partners throughout the region, we want to share with you a few highlights of your Chamber ROI, return on impact, for the first half of the year. For the full report, visit www.catawbachamber.org.
Talent Recruitment and Development
• The second edition of the MADE nagazine was released to our advertorial partners and special contributors in March. We partnered with K-64 to pull together representatives from all three school systems who authored one week of lesson plans for sixth and eighth-grade students to complement the guide. We are coordinating with all three systems to deliver the MADE magazines in July to be used with the curriculum for the 2019-2020 school year.
• We continue to lead the Catawba Military Taskforce in tandem with the Catawba Economic Development Corporation. The taskforce is transitioning our strategy from two weekends a year to a 24/7/365 digital talent connect "funnel" that will be embedded in our website (www.HKY4Vets.com). This will not only feature local employer partners and their great career opportunities, but will highlight what it's like to live, work and learn in our community, while being supported by a personal community and career concierge. In addition, we are providing human resources programming, direct access to NC military installations and growing our local veteran mentor network.
• In June, we partnered with the Hickory Metro Convention and Visitor's Bureau, local government, and various partners in education and health care to host human resources representatives and realtors for a drop-in luncheon we called "Selling Home" to provide a one-stop opportunity to discover the newly-produced printed and digital resources, like our "Talent Attraction Guide," to help "sell" our community to top talent prospects and clients.
Small Business & Entrepreneurship
• Launched a collaborative effort titled, "The Catalyst: Entrepreneurs Supporting Entrepreneurs," which is a group of local founders, mentors and entrepreneurial resources who convene to activate strategies to find, foster and potentially fund entrepreneurs in the Greater Hickory Metro region.
• Co-hosted the "Being an Investor-Ready Entrepreneur Conference" in April with the NC Small Business Technology & Development Center.
• The Catawba County Board of Commissioners presented Keisler with a proclamation which designated May 5-11 Small Business Week in Catawba County, alongside of National Small Business Week.
Government Affairs / Community Development
• Adopted a legislative agenda to advocate for our business community's opportunities and challenges to encourage our local, state and national delegation to work efficiently and promote policy that advances and protects business in Catawba County throughout the year. To review the full agenda visit https://www.catawbachamber.org/advocate-for-your-business.
• Collaborated with the Catawba Valley Realtors Association, Catawba County EDC and Habitat for Humanity on a survey project in regards to housing as it relates to attracting and retaining talent and received 650 responses. We are contracting with the Western Piedmont Council of Governments to do a full analysis in order for them to partner with local government to formulate strategies to spur more residential development.
On behalf of the Chamber staff and board of directors, we express a sincere thank you for your contribution and partnership that enables us to fulfill our mission and plan of work. To read full report, visit www.catawbachamber.org and click on the button titled, "2019 Mid-Year Report" in the top right corner.
Lindsay Keisler is president and CEO of the Catawba County Chamber of Commerce.