HICKORY — Berkshire Hathaway HomeServices Hickory Metro Real Estate was named one of the Top Three Offices by Region for the Second Quarter 2019 for production in US South.
"This achievement was a collective effort by our entire sales and support staff." said co-owner/broker Bonnie Mitchell, Berkshire Hathaway HomeServices Hickory Metro Real Estate.
"Berkshire Hathaway HomeServices Hickory Metro Real Estate's, formerly Shook & Tarlton/Hedrick-Mitchell Real Estate, focus on the customer, and its goal to provide the best products and services for its sales professionals, are what make affiliating with Berkshire Hathaway HomeServices Hickory Metro Real Estate the best choice possible," Mitchell said.
Berkshire Hathaway HomeServices Hickory Metro Real Estate, which is independently owned and operated, became a member of the Berkshire Hathaway HomeServices brokerage network, operated by HSF Affiliates LLC, in February, 2014. Visit it at www.bhhshickorymetro.com.
Awards presented at trade show
HICKORY —  The third edition of Home Furnishings Manufacturing Solutions Expo (HFMSE), a trade show and conference serving the furniture manufacturing industry, was held July 17-18 at the Hickory Metro Convention Center.
Owned and organized by Exposition Development Company Inc. (ExpoDevCo) and Progressive Business Media (PBM), HFMSE featured exhibitors showcasing supplies, equipment, machinery and more, a platform for attendees in the furniture manufacturing industry.
The move to Hickory fostered not only an increase in the number of furniture manufacturers attending, but also in the depth of delegations sent by individual companies. With the show in easy driving distance to a larger number of furniture manufacturers, many companies sent groups from different parts of the company on each of the expo's two days and saw many choosing to attend both days. The show hosted more than 1,000 attendees as well as 69 exhibiting companies/brands from Italy, Romania, Switzerland, and the United States.
During the expo, Furniture Today presented the prestigious Manufacturing Excellence Awards. The awards were given in four categories each honoring manufacturers who are leaders in the furniture industry. Listed below are the categories and the winners:
 Product Design & Innovation Award to HomeStretch
Manufacturing Innovation Award to McCreary Modern
Domestic Manufacturer of the Year Award to Century Furniture
Upholstery Supplier of the Year Award to STI Fabrics
The two-day educational program featured topics such as major trends disrupting the furniture industry, presented by Daniella Ambrogi, vice president of marketing, Lectra; partnering with industry to train the next generation of furniture manufacturing, presented by Jeff Link, dean of career and technical education, Caldwell Community College and Technical Institute; and upholstered furniture design, presented by Lewis Mabon, ISFD, design engineer, Furniture Technology Center, Leggett & Platt.
Key supporters included the American Home Furnishings Alliance; Caldwell Community College and Technical Institute; Catawba Valley Community College; the Economic Development Partnership of North Carolina; the Manufacturing Solutions Center; and the North Carolina State University Wood Products Extension.
The fourth edition of Home Furnishings Manufacturing Solutions Expo will take place July 15-16, 2020 at the Hickory Metro Convention Center.
Company promotes man to senior manager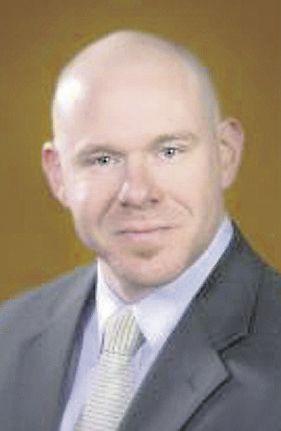 HICKORY — Martin Starnes & Associates, CPAs, P.A. announced the promotion of Michael Edwards to senior manager. He will be responsible for managing client assignments, projects, and delivering a high quality of service. This will include coaching, advising, and supporting team members to ensure client and personal expectations are met.
Edwards, CPA, joined the firm in November 2012. His concentration is in privately held companies, nonprofit organizations and employee benefit plans. Edwards graduated with a Bachelor of Science in Business Administration in Accounting and a Master of Science in Accounting from Appalachian State University. He currently chairs the Accounting and Attestation Committee for the North Carolina Association of CPAs (NCACPA), he is a 2016 graduate from Leadership Catawba, and is one of the proud recipients of the 2015 Hickory Young Professionals' Top 10 Under 40 award. Edwards is a member of the American Institute of Certified Public Accountants (AICPA) and NCACPA.
Catawba Valley Paralegal Association to meet
HICKORY — The Catawba Valley Paralegal Association will hold its monthly meeting on Tuesday, Aug. 13, at 6 p.m. at the Catawba Valley Community College Room WW120, in Hickory.
 Attorney Michael J. Barnett, partner with Patrick Harper & Dixon, will make the presentation. Barnett will present "Overview of the Rules and Deadlines, Case Examples of Appeals that were Dismissed for Rules Violations and Practical Tips to Ensure Compliance and Avoid Dismissal." One hour General CPE (Certified Paralegal Education) credit has been approved by the North Carolina State Bar. There is no charge for CVPA members in good standing to attend. The general public is welcome to attend at no charge. Community college students are encouraged to attend.
CVPA is a nonprofit organization that encourages ethical and professional conduct within the paralegal profession, and promotes paralegal careers in Catawba, Burke, Caldwell, Lincoln, Alexander, Cleveland and surrounding counties. CVPA furthers education and quality fellowship among its members and guests through CPEs, regular meetings, networking and quarterly social events, and furthers the paralegal profession through its participation in community service projects. Membership in CVPA is open to paralegals, legal assistants, legal secretaries, students enrolled in paralegal programs, paralegal educators, employees of judicial entities, other recognized legal agencies, and anyone interested in the legal or paralegal profession.
Furniture Academy Recognized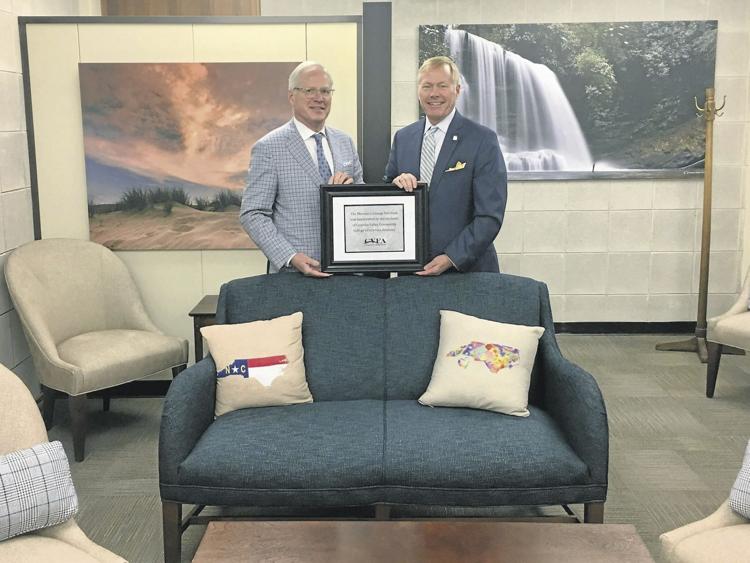 Paul Coble (left), Legislative Services Officer for the NC General Assembly, and Bill McBrayer, member of the State Board of North Carolina's Community College System, recently recognized the efforts of the Catawba Valley Furniture Academy students in hand crafting furnishings for the Legislature's new member lounge at the General Assembly in Raleigh.
Credit union foundation presents scholarship
HICKORY — The North Carolina State Employees' Credit Union (SECU) Foundation recently presented a Bridge to Career Scholarship to Catawba Valley Community College student Bonnie Graham.
Graham used the $750 scholarship to change careers by enrolling in CVCC's phlebotomy training program. For health reasons, she sought a career that would not be as physically demanding or require the extensive travel she had previously done. The medical field interested her as her two sons were diagnosed with diabetes at a young age. She had become involved in various diabetes support groups, including creating a day camp for children with diabetes. Obtaining her phlebotomy credential is a gateway into many different options within the health care field.
The SECU's Bridge to Career Scholarship is part of a statewide initiative to meet the needs of the state's unemployed and underemployed citizens. The program strives to remove financial roadblocks for students seeking state-regulated or industry-recognized credentials through their local community college's workforce continuing education division.
Administered through each community college, the SECU Bridge to Career Program helps students secure careers with sustainable wages in their local communities.
Graham and her husband Lloyd live in Vale.