CONOVER — U.S. Rep. Patrick McHenry recently stopped by to congratulate Manufacturing Solutions Center, Catawba Valley Community College, and the City of Conover on their success, and to present a grant award for $750,000.
The City of Conover is proud to partner with Manufacturing Solutions Center (MSC), Catawba Valley Community College and the US Economic Development Administration. MSC has launched six incubator companies that currently employ 31 people with more than $37.4 million raised in venture capital, and built the formula to get manufacturers, public partners, universities and entrepreneurs to collaborate to create products from concept to commercialization. MSC will use its network of 400-plus  public and private partners to bring innovations from research labs and entrepreneurs to marketable products.
This grant, called the i6 Challenge funding, will allow MSC to focus on advanced fibers and fabrics to work in the areas of bio-textiles, military applications, wearable textiles, industrial hemp fiber re-introduction, eco-friendly sustainable products and other advanced textile items.
MSC will continue to support more than 50 new small businesses, as well as aid with the launch of 100 new products. The lessons learned will allow the organization to franchise this model to other areas and industries. A special acknowledgement goes to the Western Piedmont Council of Governments, and grant writer Sherry Long for their effort. MSC's was one award among many big names, including Purdue, Mayo Clinic, Johns Hopkins, Cornell, and Old Dominion.
Committee to honor economic development leaders
NEWTON — The Newton Business Advisory Committee is seeking nominations for outstanding businesspeople and businesses to honor for their contributions to the city.
The mission of the Business Advisory Committee (BAC) is to advise Newton City Council on business issues that impact the city including retail, commercial, downtown, and residential development; ordinances and codes to support development and redevelopment; investments needed by the public and private sectors to carry out development and redevelopment projects; and potential incentives to attract new business investment.
In order to celebrate the role of Newton's businesses and their leaders, the BAC will present two 2019 Economic Development Awards — one to a business with fewer than 100 employees and one to a business with more than 100 employees — and the 2019 Economic Development Professional of the Year Award. Award recipients will be honored with community recognition and a plaque to celebrate their accomplishments.
Businesses and business leaders throughout the city of Newton are eligible (members of the BAC are ineligible). Nominations may be made by visiting www.newtonnc.gov and clicking on the Economic Development Awards link in the In the News section on the homepage. Nominations must be received by Sept. 23.
Previous recipients of the Economic Development Award include State Cinema, Bassett Furniture, Pin Station Bowling Center, Twin City Insurance, and Corning. Previous recipients of the Economic Development Professional of the Year Award include Matt Bentley and Brett Bradshaw of M&B Printing, Dr. Alan Forshey of Newton Family Physicians, and Luke Walling of Temprano Techvestors.
2019 Economic Development Award
The Economic Development Award recognizes exceptional contributions of Newton's businesses in any of the following efforts: business retention, business recruitment, business expansion, and community involvement. The award is presented to a Newton business that has had a significant impact on the growth of Newton's economic development in recent years. Nominees will be judged on criteria including any of the following: innovativeness; economic development accomplishments; community commitment or involvement; measured objectives which may include jobs created, jobs retained or improved, monetary investment in the community, or additions to the tax base; and additional benefits to the community. Companies may nominate themselves or be nominated by anyone in the community.
2019 Economic Development Professional of the Year Award
The Economic Development Professional of the Year Award recognizes outstanding achievements by a leader in the economic development of Newton. Nominees will be judged on their significant achievements and the economic impact of those achievements on their organization and the community as a whole. Professionals may nominate themselves or be nominated by any member of the community.
Above and Beyond Recognition award presented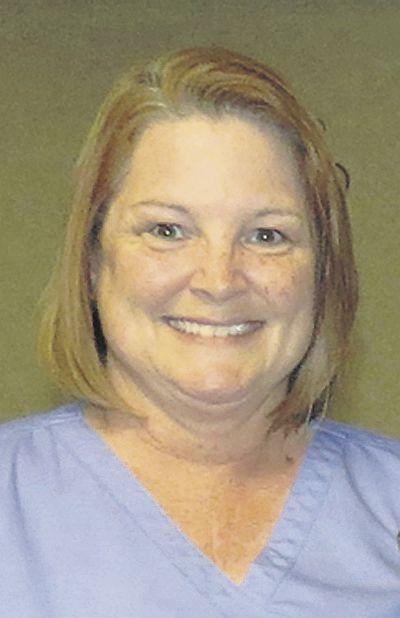 LENOIR — Susan Garrison, medical records at Lenoir Healthcare Center, received Caldwell Hospice's Above and Beyond award for the second quarter of 2019 for her exemplary work and attitude.
"Susan is constantly striving to provide excellent care within her facility, as well as fostering a magnificent relationship between Lenoir Healthcare Center and Caldwell Hospice staff," said Caldwell Hospice medical social worker Kelly Mitchell, BSW, who made a nomination. "Susan precedes the call of duty as she is often called upon to complete tasks outside of her particular job description, yet she readily completes these tasks agreeably and with grace."
Caldwell Hospice nurse Kristy Brown, RN, who also nominated Garrison, said "Susan is always happy to answer any question or direct staff to the person who can meet a need. She is always upbeat and greets you with a smile, even on stressful days."
"Susan Garrison has been with Lenoir Healthcare Center for 18 years, first as receptionist and most recently in medical records," said Mirana Lambert, Lenoir Healthcare Center's executive director. "She is such an asset. Susan is always willing to help in any area — a true team player."
When asked why she has chosen a career at Lenoir Healthcare Center, Garrison said "The people! The residents can really get to your heart, and I work with a great staff here at LHC."
The Above and Beyond award is presented quarterly by Caldwell Hospice to recognize staff members of area health care or long-term-care facilities who encourage quality end-of-life care for residents/patients and their families. Caldwell Hospice staff and volunteers nominate recipients.
The Counseling Group welcomes addition to staff
HICKORY — The Counseling Group announced that Amy Eades Fisher, BSW, MSW, LCSW has joined the practice and will be seeing clients at their Hickory, Lenoir and Morganton offices.
Fisher specializes in children, adults, and family counseling, specifically anxiety, depression, and panic disorders as well as trauma, phobias, domestic violence and sexual violence issues, childhood sexual abuse survivors, end of life issues, care-giver support, and burnout and compassion fatigue.
Fisher received her Master's in Social Work with a concentration in Management & Community Practice from the University of North Carolina Chapel Hill in 2007. She is also an Advanced Certified Hospice & Palliative Social Worker (ACHP-SW).
Fisher has 20 years of experience working with domestic violence and sexual assault survivors. She has a special interest in helping working professionals with burnout and compassion fatigue. She provides an attentive, non-judgmental place to navigate life's challenges if you are seeking therapy for an individual, couple, family or a child.
"Counseling should be as normal as going to your doctor when you are physically sick. I want to create a safe space where clients can honestly work through whatever is troubling them, with no judgement," Fisher said.
To schedule an appointment with Fisher, call The Counseling Group at 828-322-9130.
Bradington-Young completes factory expansion
HICKORY — Luxury leather upholstery producer Bradington-Young has begun production at its newly expanded factory here — a move that has boosted production capacity by 50 percent and streamlined its manufacturing workflow, allowing the custom-order specialist to ship virtually all orders in 45 days or less.
The project, which nearly doubled the size of the building to 160,000 square feet, also brought Bradington-Young's corporate offices and product development teams into the same location as the factory, improving workflow for new product development projects and streamlining communications among various departments.
"Our ability to ship domestically produced, custom luxury upholstery in four to six weeks sets us apart from the imports, which are limited in their customization options," said Craig Young, president of Bradington-Young. "Consumers have come to expect custom products to be delivered quickly, and with all the recent talk about tariffs and trade wars, the demand for U.S.-made custom upholstery continues to grow in popularity."
Factory improvements included larger, more ergonomically-friendly workstations, better lighting, and an improved cooling system.
"Product quality and employee morale improved right out of the gate, and our employees feel like it's a better place to work now," said Cheryl Sigmon, director of merchandising at Bradington-Young. "They know we are in this for the long haul because of the investment we made have made and we see it as an investment not only in the company, but in our people."
Sigmon said employees also appreciate seeing company management in the factory every day — something that was not possible prior to the expansion because the corporate and product development offices were at a different site across town.
"When you work in a factory, a lot of times you don't get the opportunity to interact with management that often. But our leadership team enjoys being able to walk out in the factory on a daily basis," said Sigmon. "We can see how everyone takes pride in their work, and it's very rewarding."
The expansion also has allowed Bradington-Young to ramp up its cross-training program for factory workers. That encourages employees to develop more than one job skill in the factory, which can help the company address the shortage of skilled labor in the area and facilitate transfers to other work areas as needed.
"We cross-train a lot, and because of the labor shortage, particularly in upholstered furniture manufacturing, this is an important initiative for us," said Young. "The expanded plant presents a great opportunity to create more flexibility in our employee skills, which ultimately will continue to improve workflow."
Founded in 1978 by Charles Young, Bradington-Young Furniture Company was started as a family owned and operated business and is continuing the family operated business model with the second generation today. A specialist in upscale motion and stationary upholstered furniture, the company was acquired by Martinsville, Virginia-based Hooker Furniture Corp. in 2003. The company manufactures its customizable recliners, chairs, sofas, and sectionals in Hickory, and cuts all of its leather and fabric materials at its Cherryville cut-and-sew facility. Known as a specialist in leather, all products are available in leather, fabric or a combination of both.
ALG rolls out improved emergency plan
HICKORY — Affinity Living Group (ALG) recently rolled out a new, comprehensive disaster plan as the 2019 hurricane season ramps up. The plan covers emergency events including natural disasters like hurricanes, tornadoes and earthquakes, as well as active shooter and nuclear or chemical-involved scenarios.
"Many assisted living operators or companies only prepare the minimum required emergency preparedness plan for licensing," said Denis Rainey, vice president of crisis and emergency management for ALG. "But we want to go above and beyond to ensure we are fully prepared, have a well thought out plan, and our teams are adequately trained to handle any situation they may encounter."
ALG has been actively working on improving its preparedness plans since Hurricane Florence struck the North Carolina coast last September, impacting a large number of its communities. While preparedness efforts paid off in that storm, the company is confident in its improved and expanded plans and training efforts to ensure an even more efficient and safe environment should a similar storm strike this season.
ALG's Operations Center, housed at the company's North Carolina headquarters and modeled after the streamlined Emergency Operations Center the state is known for, recently began implementing its plans for ALG's Florida-based communities in the potential path of Dorian.
The comprehensive plan includes individualized checklists for each department of a facility, from administration to maintenance, for each type of emergency situation. Teams have been trained on the processes for each scenario, and monthly drills are conducted. ALG has also developed relationships with emergency management teams in each state it operates in, opening a direct line of contact to key officials in times of disaster. During Florence, ALG was the only assisted living company represented at the North Carolina EOC, offering valuable input on what is needed to assist a vulnerable population as well as providing to-the-minute updates to the company's own operations center.
 "You hope you never have to use these plans that you put together," Rainey said. "But we have a unique population that we have to care for. Our job is to assist our residents, and that assistance comes especially in a disaster situation like a hurricane."
Starting a business? Free seminars may help
HICKORY — The Catawba Valley Community College (CVCC) Small Business Center will present two free workshops to assist individuals interested in starting a business.
The Small Business Center will be present "How to Start a Business" on Tuesday, Sept. 10, from 4-5:30 p.m. at CVCC's Corporate Development Center in Hickory. This seminar helps participants assess the feasibility of their business idea and consider legal structure options and requirements. The session provides information on the various resources available locally and regionally to assist with starting a business.
The Small Business will present "Writing a Business Plan" on Tuesday, Sept. 17, from 6-8 p.m. at CVCC's Corporate Development Center in Hickory. A business plan lays out the actions a business needs to take to achieve profits and success. This workshop shows participants the significance of a well-written business plan, focusing on the audience for the plan, and key elements which should be included such as a marketing plan and financial projections.
There is no charge to attend either of these seminars, but pre-registration is required. To register or for more information, contact the CVCC Small Business Center at 828-327-7000, ext. 4117 or visit http://sbc.cvcc.edu to register online.
Column: Take action to make community vibrant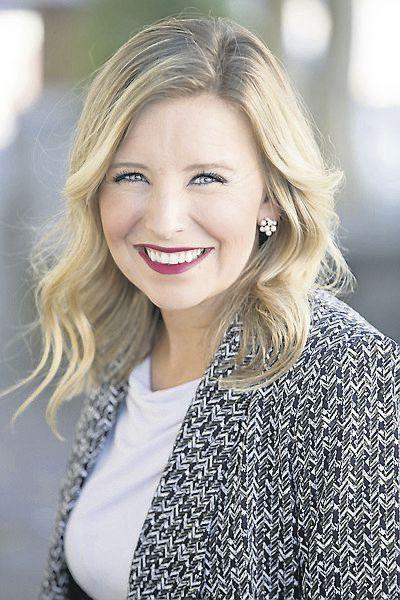 If you were to set out on a kamikaze rampage to "kill your community" how would you do it? Doug Griffith, educator and author of "13 Ways to Kill Your Community," committed himself and his research to identifying common behaviors or even dysfunctions which over time contribute to the success or demise of communities across the country.
He uses "reverse psychology" to prove his point that despite our inclinations to view certain things as beyond our control — the rise or fall of our community is more often than not rooted in simple, "to do something or not to do something" choices. These are behaviors, habits or priorities that we all make every day as community and business leaders or citizens. This week I'm going to focus on the first seven of the "13 Ways" and next Sunday, I'll continue with the remaining six. I hope you'll challenge yourself to identifying and taking ownership of the role you play in crafting Catawba County's future.
1. Don't prioritize water supply and quality
Something we in Catawba County often take for granted, however, the quality and supply of water is directly related to economic development and quality of life. Griffith states, "If you want your community to fail, if you do not want to see it grow – just don't bother to address the issue of water (supply, quality, safety, disposal, etc.)"
2. Don't attract new business
Competition is good, good competition is better….and grows the tax base and community wealth by creating jobs. A community that is sustainable and thriving is a community that is innovative in attracting and providing resources and support to business of all size in our community. "If death of your community is the ultimate goal, don't bother doing anything about attracting new people and new businesses to your community."
Thriving communities engage the next generation of leadership. Young professionals (35 or younger) have fresh perspectives and energy to make things happen. The more young people who are engaged in community affairs, the more vibrant the community will be. No more "kids table" —- they need to be around the board room table, on commissions and committees, and in elected office. Griffith says, "If stifling your community is your plan, continue not engaging youth, don't find reasons for them to stay and don't seek out and use their ideas."
4. Don't Assess Community Needs and Assets -
What are the most critical issues inhibiting growth in our community? What are our community's "great stories"? Engage in solving community issues and shine a light on telling our communities best stories. "If the failure of your community is the ultimate goal, just continue doing things the ways you have always done them while you continue to expect different results."
Do you want to live in a community with fun and unique shops? A diverse selection of restaurants? Plentiful options for entertainment? Patronize local business! "Taking your business elsewhere is a sure fire way your business community can decrease business, lose customers and jobs and eventually close their doors," says Griffith.
6. Appearance of Businesses and the Community At Large
Why would people choose to live or start a business in a community that is aging or unkept? Public investment yields private investment. If we invest in ourselves, families and entrepreneurs will invest in us. We're seeing this take place all over our community with streetscapes, beautification, parks, infrastructure, connectedness, inspiring public spaces and more. Private investment is following suit in abundance. "If the failure of your community is your ultimate goal, continue to make business and community aesthetics a low priority and you will no doubt be very successful in driving business and newcomers away from your community."
It's essential that business, government, education and nonprofits collaborate and work together to identify and address community needs, while proactively capitalizing on opportunities for economic growth. In Catawba County, we pride ourselves on the spirit of cooperation and accountability. Griffith states, "You can be assured of leading your community into a pattern of bullying, intimidation and hostility, if you are determined and cunning enough."
*I'll summarize the remaining six of the "13 Ways to Kill Your Community" in next Sunday's column. I always appreciate your insight and comments on what I write my columns each week – contact me anytime at lkeisler@catawbachamber.org or 828-328-6111.
Lindsay Keisler is president and CEO of the Catawba County Chamber of Commerce.