Note: This week's column was written by Emily Kiziah, an intern at the Catawba County Chamber of Commerce. Kiziah is a senior at Lenoir-Rhyne University majoring in multimedia communication and will intern with the Catawba County Chamber for the summer and fall 2019 semesters. During her time at Lenoir-Rhyne University, Kiziah has been a member of Engaged Scholars, Student Government Association and various honors societies. In her free time, Kiziah enjoys photography, reading and swimming. Kiziah is from Hickory and loves the city she calls home. Kiziah plans to live in Hickory after graduation to pursue a career.
I was once asked in a seminar at Lenoir-Rhyne to think back to a time where you could easily identify your passions. As I created a list of various times from organizational roles and communication classes, I also recalled not just the physical time and tasks, but also the feeling. What does passion feel like? For some it could be defined coming to work without the feeling of just checking things off a to-do list. For others, it could be pursuing and working towards your dreams.
I knew that when I accepted the intern position, I would be immersing myself into a dedicated and passionate team. In the short amount of time that I have been with the Chamber, I have now seen the extent of how they use their passion for people, local businesses and the community as a fuel for their goals. Goals to engage, connect, care and make their mark on this county.
Several times I have heard that they want to leave this place better than they found it and they want to tackle community issues that impact businesses. They are here to advocate and educate for you – all to make this community thrive. Seeing the day-in and day-out operations of the Chamber, I can say for myself that these priorities are at the forefront of their everyday work life.
On my first day, I was left with tips from the previous intern. First on the list: Feel free to give your perspective and ideas because they are valued and appreciated. Being a valued and appreciated team member is one of the best feelings that you can receive. New ideas can be a catalyst for something great, and change is necessary. I have seen a team that welcomes change for the betterment of a community. I have also seen a working team that demonstrates what success looks like. Not necessarily measured on sales alone, but in how you make people feel and by them remembering what you genuinely did for them and how you helped them along the way. For all these reasons and more, the Chamber is an example of success and I am more than grateful to be experiencing day-to-day operations with them.
Each day that I work, I am excited to show up at the Chamber ready to take on a challenge, problem-solve, connect with someone new or generate fresh and new ideas. Already I have become a better team member, communicator and citizen. I have learned so much about my surrounding community and I have no doubt that I will continue to learn more as I continue my internship through the fall semester. I challenge you to explore our local businesses and see your county with a fresh perspective. I also encourage you to share your story and engage in conversations with co-workers, family members or even on social media.
Behavioral health urgent care opens
HICKORY — Over the course of one year, a Gastonia-based business found that Catawba County was in high need for mental health and health crisis-related services.
CTS, which stands for Carolina Therapeutic Services, opened the CTS Health Behavioral Health Urgent Care behind Piedmont Plastic Surgery & Dermatology on June 11. The company has practices in Chicago, Tampa, Fla. and now Hickory.
Shawna Jackson, corporate compliance officer for CTS Health, said a patient suffering from a mental crisis had no choice but to go to the emergency room before June.
"With the high opioid epidemic, non-rural services and wait times of greater than one month for therapy services, we determined that the need was extremely high," Jackson said. "The outpour of referral sources expressed that our services are greatly needed in the Hickory-Conover area particularly."
The clinic offers crisis services and therapy, medical acute treatment, medication management and monitoring, labs, physicals, high fidelity case management and outpatient plus services. Patients may walk in or schedule an appointment based on their needs.
Depending on the level of the patient's crisis, a patient can expect to see a therapist and medical doctor, or nurse practitioner, upon arrival. After the visit, CTS staff sends the patient home with local resources and a treatment plan.
"We also follow up with collaboration to primary care and referral source to ensure the care of the whole person is addressed," Jackson said.
CTS Health Behavioral Health Urgent Care is located at 1940 Third Ave. Lane SE. Call CTS Hickory at 828-758-1320 for more information.
Funeral business has new name
GRANITE FALLS — A Granite Falls funeral home has a new name.
The business formerly known as Mackie Funeral Home is now Mackie-Whisenant Funeral Home.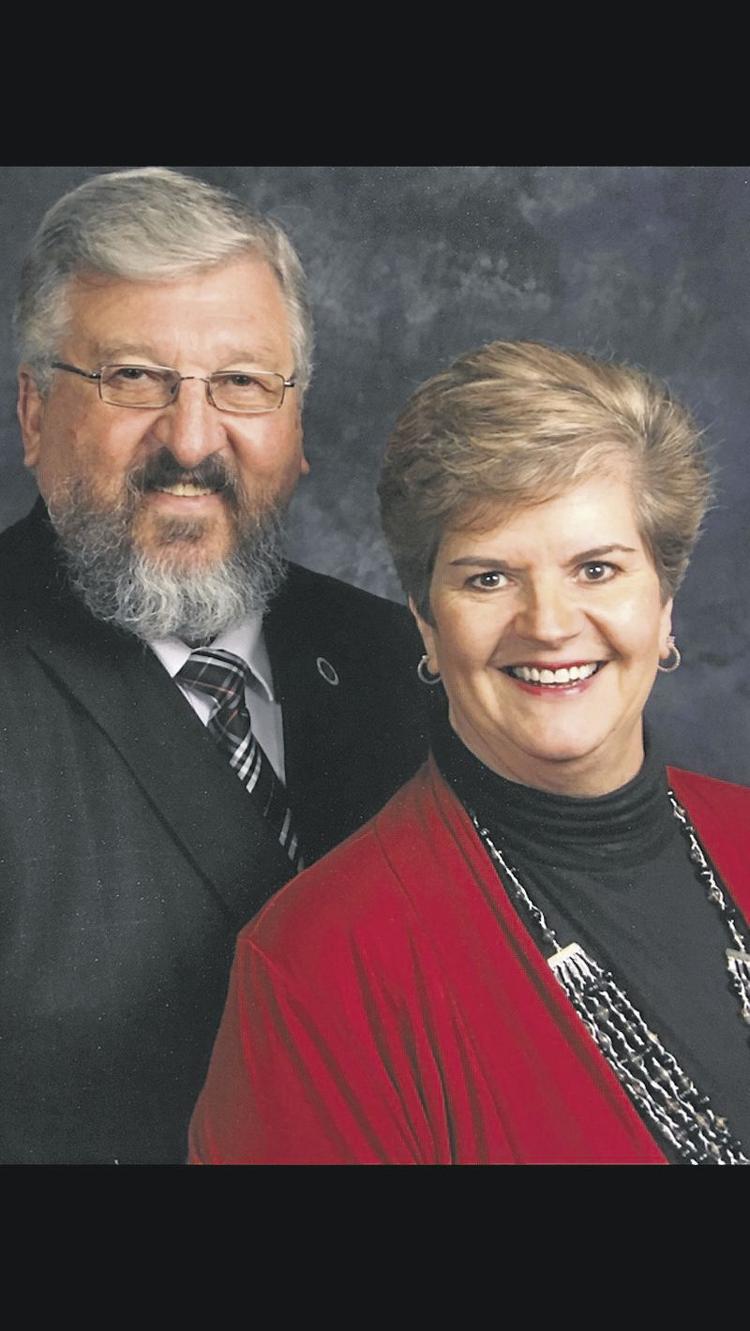 "After running the business since April of 2004 and investing time and money to make necessary changes to the old colonial-style home and bring it into the 21st century, I felt it was simply time to add my family name to the business," said Ed Whisenant.
"Out of respect for the Mackie family and their extended family members I wanted to leave the Mackie name on the business and simply change the name to Mackie-Whisenant."
Ed and Jeana Whisenant are sole owners of the funeral home.
The owners said they have done much to update the facility while trying to keep its original character intact. Changes include better lighting, padded pews in the chapel area and a choir box. The original 1901 woodwork has been retained.
 "The business has not been bought or sold to anyone," Ed Whisenant said. "It is a beautiful 1901 colonial home, with a 2019 modern approach to the funeral business."
Mackie-Whisenant Funeral Home is at 35 Duke St. in Granite Falls.
State Farm agent honored in Conover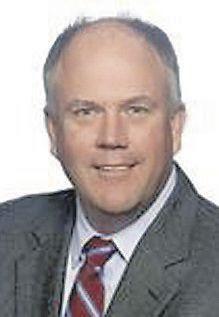 CONOVER — State Farm Insurance and Financial Services agent Sig Holcomb has received the company's distinguished Chairman's Circle Award for his Conover office.
In addition to recognizing an agent's outstanding sales ability, the award honors agents who align their businesses with the long-term direction of the State Farm Companies and who act as advocates for their customers.
Only a select few agents within State Farm receive this honor annually as there are strict qualifying criteria that must be met.
Holcomb, who has been a State Farm agent for 10 years, has qualified for this award for the fifth time.
His office is located off Fairgrove Church Road at the I-40 exit. 3314 16th Ave. SE in Conover. He has five full-time licensed agents employed.
Paramount Kia Hickory recognized as a Kia Platinum Prestige dealer
HICKORY — Paramount Kia Hickory, a dealership on U.S. 70 in Hickory, was recently certified by Kia Motors Corporation's (KMC) as a 2018 Platinum Prestige dealer. It was awarded a trophy in acknowledgement of the dealership's success in joining the elite ranks of Kia dealerships worldwide.
Awarded to only the top 3 percent of all Kia dealers globally, the Kia Platinum Prestige program is one of KMC's most distinctive dealer recognition programs. Based on scores in Kia's comprehensive evaluation program, Paramount Kia Hickory earned a Platinum Prestige honor by delivering excellent quality in customer satisfaction, performance, facility, management and process.
"We are honored to have been awarded the Platinum Prestige status," said Benny Yount, CEO/dealer principle of Paramount Kia Hickory. "This award bestows the essence of what a true hard-working team looks like. We place great value on creating an excellent sales and service experience for our customers and this award truly shows the quality and hard work of all of our employees."
Paramount Kia Hickory is a division of the Paramount Automotive Group with corporate offices located in Hickory.
Paramount Automotive Group has locations in Charlotte, Greensboro, Hickory, Valdese and Asheville representing 17 new car franchises. The individual franchises include Ferrari, Bentley, Alfa Romeo, Maserati, Aston Martin, Porsche, Kia, Hyundai, Genesis, Ford, Volkswagen, and Volvo.
Craftmaster Furniture is Decorating Den's supplier of year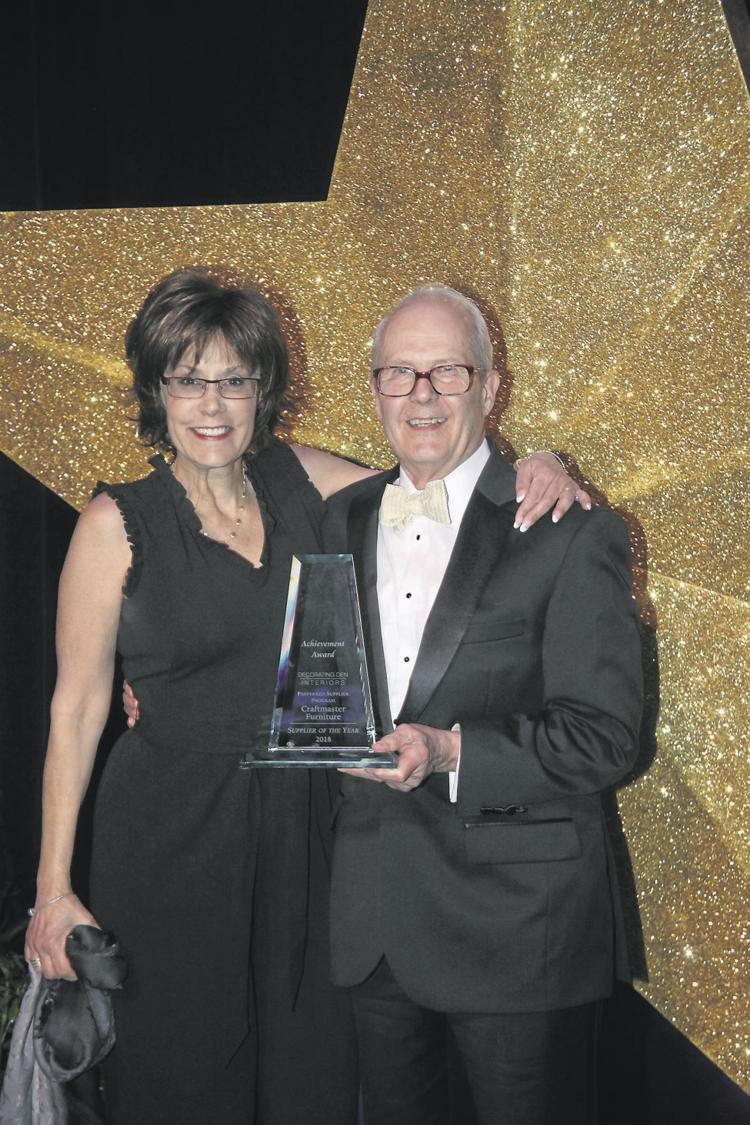 TAYLORSVILLE — Craftmaster Furniture was presented with the prestigious Supplier of the Year award at the recent Decorating Den annual conference in Las Vegas.
This award is presented to the supplier that achieves the highest level of service and goes above and beyond in satisfying the needs of the designers/decorators which are franchise owners within the Decorating Den Company.
Craftmaster Furniture was chosen from the more than 130 interior design supplier/partners of Decorating Den. This is the second year in a row that Craftmaster was presented this award.
"We are very proud to have received this award for the second time in as many years that we have been part of the Decorating Den family of suppliers,"said Barbara Calcagne, Director of Interior Design. "We have a great team at Craftmaster that is focused on providing the best possible experience for the franchisee owners. They have put their trust in our products and our company and we are so pleased to have been voted supplier of the year once again," added Calcagne.
Craftmaster Furniture was founded in 1972 in Taylorsville, and specializes in moderately priced custom order upholstery produced in the United States. Craftmaster offers more than 140 living room styles, 100 accents chairs and more than 1,000 fabrics to choose from. They also have a license agreement for the Paula Deen Home Collection. Craftmaster is a subsidiary of Samson Holdings along with Baker Furniture, Legacy Classic and Universal Furniture.
Bennett Funeral Service to host seminar
CONOVER — Bennett Funeral Service is hosting a community event discussing the importance of advance funeral planning on Thursday, July 18, beginning at 11 a.m. at Boxcar Grille in Claremont.
Attendees will learn about the benefits of planning their funeral ahead of time, including reducing the emotional burden on family members and the possibility of locking in today's funeral prices.
Thinking about end-of-life matters isn't easy, but many happy, healthy people in the community have already planned funerals for themselves or their parents, said Robbie Bennett of Bennett Funeral Service. Planning in advance gives you the chance to choose how you want to be remembered by family and friends. It allows you to choose what's most important to you instead of relying on others to guess at what you would have wanted, he said.
"If you've always thought 'I really should get my plans in order,' but keep putting it off, this seminar is for you," Bennett said. "Plus, it's a great way to start the conversation with your family. You're invited to join us for more information on how advance planning can benefit you and your loved ones."
Lunch will be provided following the presentation. Seats are limited. To reserve a seat, call 828-465-2111.
For more information, call Robbie or Rhonda Bennett at 828-465-2111. Robbie Bennett is president of the funeral service. Jimmy D. Sawyer is advance planning counselor.
College to launch mental health technician program
HUDSON — To meet the needs of local health care providers, Caldwell Community College and Technical Institute has added a new, short-term training program to prepare students for work in the mental health care field.
Beginning in fall 2019, CCC&TI's Caldwell Campus in Hudson will offer the Mental Health Technician program, which is designed to give students the knowledge and skills to provide safe, therapeutic patient care to individuals who have mental and behavioral health needs in an effective and ethical manner.
Successful completion of the program will prepare students for the American Association of Psychiatric Technicians (AAPT) Level 1 certification exam, and; entry level positions such as psychiatric aides, mental health care technicians and health care technicians and certified nursing assistants whose primary patient population has special mental health/behavioral needs.
Brandy Dunlap, dean of Continuing Education and Workforce Development, says that the program is being added as a direct result of local employer needs. "This is an industry-recognized training that will help them in the new positions with Caldwell UNC and Appalachian Regional Healthcare," said Dunlap. "Both organizations are increasing their mental health capacities and are looking for people with mental health experience."
CCC&TI's Mental Health Technician Program will be offered through both online and seated instruction and will include lecture, module assignments, module tests, and case studies. Classes will run from Aug. 20 to Nov. 1. The seated portion will take place every other Tuesday from 5:30 to 8:30 p.m. for a total of 18 seated classroom hours. The remaining coursework will be delivered online.
Cost for the program is $181. Students must be a current Nurse Aide I with proof of valid NC Nurse Aide Registry and also have a high school diploma or equivalent.
For more information about the program or to register, call 828-726-2242.
CVCC Alexander Furniture Academy grads honored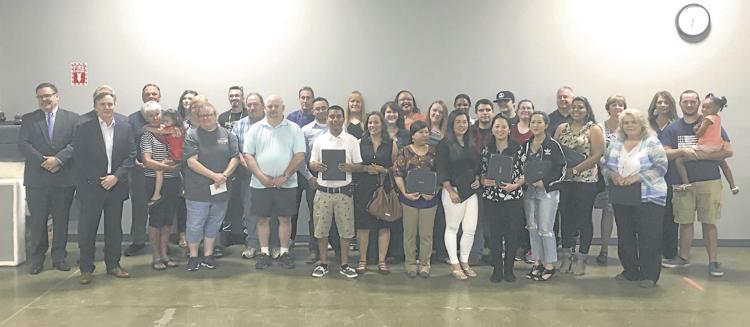 TAYLORSVILLE — Students completing Catawba Valley Community College's Alexander Furniture Academy were recently recognized at a ceremony held in their honor at CVCC's Alexander Applied Technologies Center in Taylorsville.
Graduates of the 24-week training program completed a learning track of sewing operator or upholstery craftsman.
Graduates include Crystal Austin, Sequetta Campbell, Pamela Clanton, Yancy Cook, Mai Her, Daniel Howell, Blake Isenhour, Scott Killian, Ze Lee, Magalene Oates, Francisco Ortega, Daniel Ramirez, Audra Rhoton, Alisha Roberts, Michael Roberts, Kaitlyn Settlemyer, Bao Vang, Yeng Xiong, and Abigail Zamudio.
The Alexander Furniture Academy is a public/private partnership between major Alexander County furniture manufacturers and CVCC to prepare students for skilled positions that are in high demand by some of the largest employers in our area.
Founding sponsors include Craftmaster Furniture, Kincaid Furniture and Mitchell Gold + Bob Williams.
For more information about enrolling, contact Lori Miller, director, CVCC Furniture Workforce Development, 828-327-7000, ext. 4284, lmiller774@cvcc.edu.