HICKORY — Century Furniture, LLC, a leader in high-end, custom home furnishings, announced that its largest manufacturing facility has been recognized by OSHA as achieving SHARP status. This marks the third time this honor has been bestowed to the operation having first been recognized in May 2016.
Receiving this award places Century's Plant 3 in an elite group of small businesses that maintain exemplary injury and illness prevention programs. Fewer than two hundred companies in the state of North Carolina were awarded this recognition.
SHARP (The Safety and Health Achievement Recognition Program) is a level of recognition given by the United States Department of Labor's OSHA (Occupational Safety & Health Administration) and signifies an ongoing and prolonged effort to provide a safe and better working environment for employees through workplace improvements and communication. Century Furniture is the only furniture manufacturer in the state to receive this recognition.
"We are excited and proud to receive this recognition for our safety and health standards. Our manufacturing and safety team works tirelessly to create the best working environment with continuous projects to improve how we do things," says Keith Nichols, vice president of manufacturing for Century Furniture. "Ensuring the safety and health of our employees is one of our highest priorities. This recognition demonstrates our commitment to that."
Century is recognized in the industry as a design leader, ranked in the forefront for its expertise in finishing and the many details of fine craftsmanship. Its broad line of wood and upholstered furniture consists of bedroom, dining and occasional collections in traditional, transitional and contemporary styling. In addition, Century offers a full line of outdoor collections.
Century is certified as an EFEC company. The corporate office and each of its manufacturing facilities have been EFEC certified since 2010. In addition, Century Furniture was recognized as a Sustainable by Design company in October 2010. Both EFEC and Sustainable by Design are audited and continuous improvement recognitions, which mean the Century team is continually working towards higher and improved environmental standards.
Today Century's family consists of more than 900 associates with a management team conditioned for growth. Continually investing in product design, customer service, technology, and its people, Century Furniture is meeting the challenges of today while planning for the opportunities of the future.
FaithHealth Catawba launches at Catawba Valley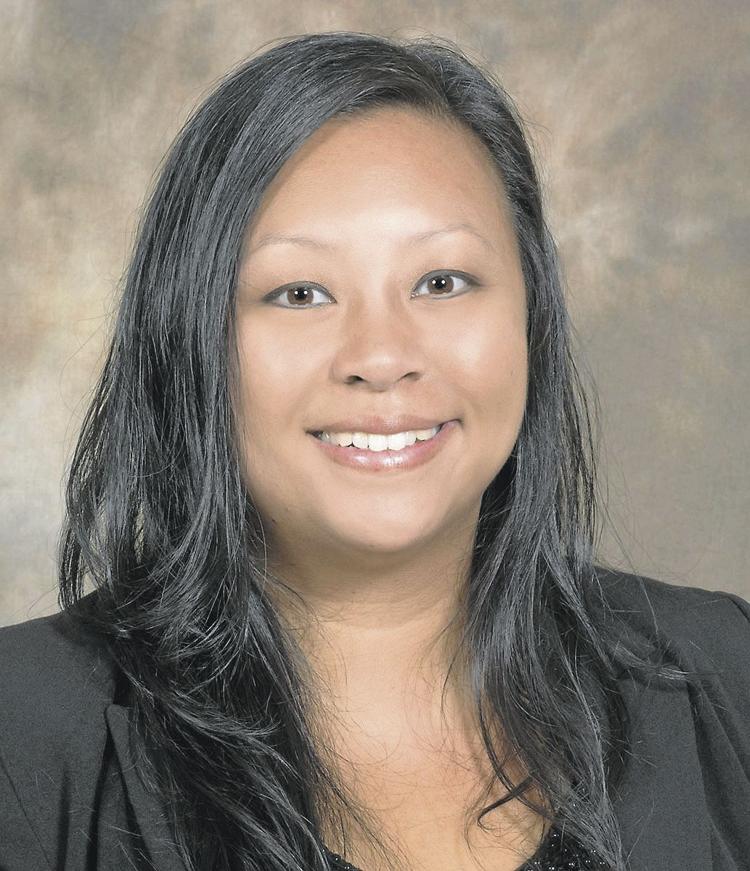 HICKORY — Catawba Valley Health System (CVHS) is launching FaithHealth Catawba, a dynamic partnership between the faith community, health system and other community partners focused on improving health of underserved local citizens.
FaithHealth mobilizes congregations and volunteers from the community, offering ministry and advocacy to those in need. Support is provided before, during and/or after hospitalization. Volunteers make home visits, provide emotional and spiritual support and help with other needs as appropriate.
FaithHealth Catawba is part of a larger network, FaithHealthNC, whose goal is to improve health by getting people to the right door at the right time, ready to be treated, not alone. This network includes more than 489 congregations and more than 685 trained volunteers. FaithHealth combines the caring strength of congregations, the expertise of health care providers and a network of community resources. All partners are linked in a shared mission of healing.
"We want to build partnerships with existing social structures and serve our community members through advocacy," said Honey Estrada, Health First Center Coordinator at CVHS and organizer of the local effort. "I am excited about what this program will bring to our community, the lives we will touch and the success we will see."
Carolyn Thompson, CVHS Faith Community Nurse, added: "I see a daily need for many of the community members of our local population to have an advocate, especially in matters of their health and well-being. Our faith community encounters these citizens on a regular basis. FaithHealth allows a structure whereby the faith community and other local partners can help connect these citizens to the resources they need."
New CoMMA director named in Morganton
MORGANTON — The City of Morganton welcomes Mike Musick as the new director of City of Morganton Municipal Auditorium (CoMMA). Musick comes to Morganton from Western Illinois University with more than 35 years of experience in the entertainment and theater industry.
Musick has worked in the theater and entertainment industry as an actor, musician, stage manager, writer, set designer, lighting designer, costume designer, sound designer, carpenter, producer, camera operator, event coordinator, director, booking agent, administrator, teacher and consultant. Musick holds a Bachelor's Degree in Theatre from Kansas State University, and a Master's Degree in Arts Policy and Administration from The Ohio State University.
"We are thrilled to welcome Mike Musick as the next director of CoMMA," said City Manager Sally Sandy. "Mike has an incredible amount of experience in the industry and is enthusiastic about taking the helm at CoMMA. Musick combines administrative and artistic experience that we can't wait to see translated into success at CoMMA."
In Illinois, Musick served as the cultural events coordinator for Western Illinois University since 2008.
Catawba County earns financial reporting awards
NEWTON — Catawba County Finance earned the Certificate of Achievement for Excellence in Financial Reporting (CAFR) from the Government Finance Officers Association of the United States and Canada (GFOA) for its Comprehensive Annual Financial Report for the fiscal year ended June 30, 2018. Catawba County has won this award for 37 consecutive years.
The Certificate of Achievement for Excellence in Financial Reporting is presented to governmental units that the GFOA says "prepare and publish an easily readable, understandable comprehensive annual financial report covering all funds and financial transactions during the fiscal year." Fewer than 250 government entities in the GFOA have received the Certificate of Achievement for Excellence in Financial Reporting for 36 or more consecutive years. This places Catawba County in the top 10% of governments that have submitted Comprehensive Annual Financial Reports to the GFOA for consideration.
"The Certificate of Achievement is the highest form of recognition in the area of governmental accounting and financial reporting, and its attainment represents a significant accomplishment by a government and its management," said Michele Mark Levine, Director of the Technical Services Center of the GFOA, in a letter to Catawba County officials. "We hope that your example will encourage other government officials in their efforts to achieve and maintain an appropriate standard of excellence in financial reporting."
The GFOA has also given an Award for Outstanding Achievement in Popular Annual Financial Reporting (PAFR) to Catawba County for its Popular Annual Financial Report for the fiscal year ended June 30, 2018. The Award for Outstanding Achievement in Popular Annual Financial Reporting is a prestigious national award recognizing conformance with the highest standards for preparation of state and local government popular reports.
In order to receive an Award for Outstanding Achievement in Popular Annual Financial Reporting, a government unit must publish a Popular Annual Financial Report whose contents conform to program standards of creativity, presentation, understandability, and reader appeal.
To view Catawba County's financial reports, visit www.catawbacountync.gov and click on the Finance department link.
Column: Business community passionate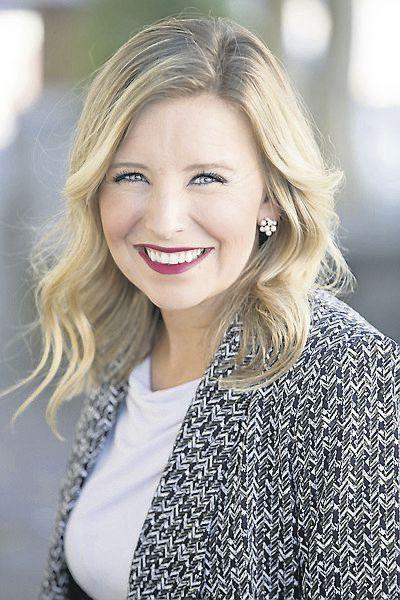 During my time at the Catawba County Chamber, I have found an extremely passionate group of leaders and professionals that pour themselves into their work and this community.
They care and support one another relentlessly. They show up, not just to benefit themselves, but to help others achieve their goals. They work tirelessly to be an asset to Catawba County — to create opportunity in the form of paychecks, to provide a product or service that solves a problem or fills a need, and to add value to the quality of life for all who live, work and learn here.
I've had the privilege to serve alongside of visionaries. They see beyond what presently is —they make bold statements and claim a future that shines even more brightly than our present. Even more than offering words and affirmation, they act, step up, serve, give and do.
This Chamber exists to provide a platform for connectivity, professional development, and valuable access to business resources for organizations of all sizes and types throughout the area. We are the premier advocate for all of Catawba County on business needs and emerging issues. Through this organization, business leaders and community builders gain greater confidence in their ability to be successful in their endeavors. We work tirelessly as a vital convener to get things done for the business community.
Not a day passes that I'm not filled with gratitude that this organization, the amazing people that I have the privilege of working alongside of and others that I continue to meet each day, and this unexpected career path stumbled into my life almost 10 years ago.
Lindsay Keisler is president and CEO of the Catawba County Chamber of Commerce. 
Web video creation to be workshop topic
HICKORY — The Catawba Valley Community College Small Business Center will present a no–cost "Creating Web Video to Drive Leads and Sales" workshop on Tuesday, Aug. 27, from noon to 1 p.m. at CVCC's Corporate Development Center in Hickory.
Video is the most powerful marketing tool available to many small businesses but it's not as easy as it looks. This free seminar provides practical ways for participants to create videos that move people to action. Craig Taylor with ZAEN marketing, an award-winning direct to consumer video producer, will lead this workshop.
There is no charge to attend this seminar, but pre-registration is required. To register or for more information contact the CVCC Small Business Center at 828-327-7000, ext. 4117 or visit http://sbc.cvcc.edu to register online.
Keystone presents award to Granite Insurance
GRANITE FALLS — Granite Insurance has been named 2019 North Carolina Partner of the Year by Keystone Insurers Group (Keystone). This distinction is awarded based on business performance and level of involvement within the Keystone organization.
Cameron Annas, vice president of business development, says, "The Granite Insurance team is proud to accept this award. We appreciate each and every client, company partner, and team member for making this possible. Your success is our passion."
Founded in 1936, Granite Insurance is a full service agency offering a complete line of coverage options for personal, business, and life insurance needs. Over the past 11 years Granite Insurance has grown at an aggressive pace across the nation, now operating in 38 states. In 2005, Granite Insurance joined Keystone Insurers Group. Its affiliation with Keystone makes Granite Insurance a member of the second largest independent agency partnership in the United States, and gives it the ability to work with clients of any size or geographic location.