Bethlehem residents and doctors Jill and Mark DeVries saw a void in the area for primary health care and decided to fill it.
The husband and wife duo opened Bethlehem Direct Care on March 18. The practice, unique to the area, is direct primary care. Direct primary care, or DCP, is an alternative option, where patients pay a monthly fee to see a physician for checkups, tests, colds and other primary care needs rather than a traditional doctor's office setup where the patient uses insurance for primary care.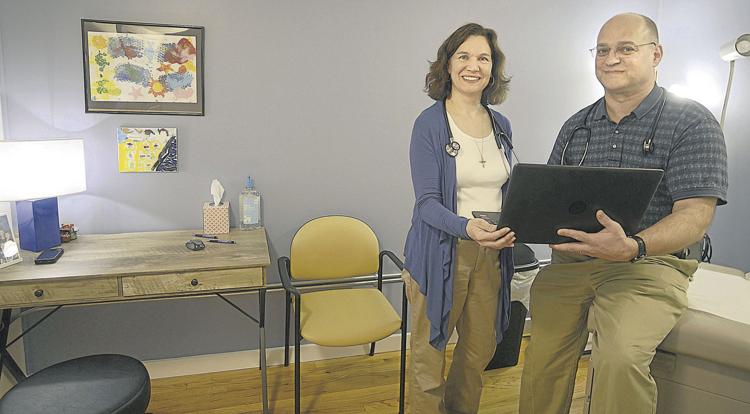 For example, a new patient of Bethlehem Direct Care will pay a one-time $50 enrollment fee. An adult who is 21 or older pays a $50 monthly bill, a patient under 21 costs $25 each month and a college student who is 21 or older may take advantage of a discounted fee of $30 per month. The family plan is $150 a month.
The idea is gaining some traction across the nation. Consumer Reports magazine named switching to a DPC one of five smart money moves in their January edition.
But the DPC model does not replace insurance, and Consumer Reports said DPC works best paired with low-premium, high-deductible health insurance for emergency and hospital care.
The DeVries began a medical practice when they moved to Bethlehem in 1999. They've researched and considered the DPC model over the last three years. The idea of their own health care facility took shape when they scored refurbished medical equipment in the summer of 2018.
"We thought, 'this isn't going to happen again. This is a sign and now is the time'," Jill said.
The couple left their jobs of 13 years at Family Care Center in Taylorsville and secured a cozy 1,160 square-foot spot just across the N.C. 127-Catawba River bridge in Alexander County. A small waiting area, front desk, three practice rooms, an office, break area and three staffers, including Jill and Mark, make up the entire Rink Dam Road office.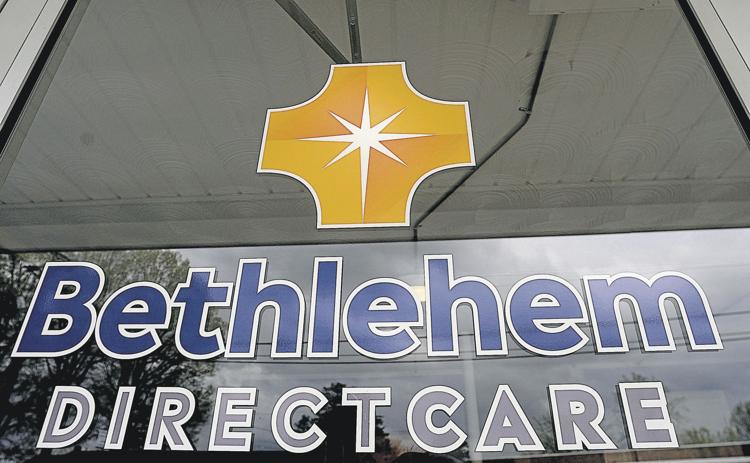 A small staff enables the doctors to cut overhead cost. For example, a DeVries patient paying $12 in lab fees through Bethlehem could pay up to $60 out of their own pocket through their insurance, Jill noted.
"From what we've been learning about running a business, probably the most expensive thing is the people that work there and the cost of the employees," Mark said. "If you can keep that down and keep the expenses down, that's why you can name your price point and hopefully that's a good value to most people."
"We don't have a whole billing department. We don't have a whole medical records department … that's how it's affordable," Jill said.
Working closely with local pharmacies can keep medication costs down for patients.
"Most generics are $4 or less at local pharmacies. If more expensive meds are needed, we can help with discount programs like GoodRx or patient assistance programs," Jill said.
Mark said while they can't perform special surgeries or emergency operations, the couple can assist and refer uninsured patients to medical specialists who offer the best value.
Jill and Mark's business is designed to be value-based rather than volume-based. They've capped their clientele at 600 patients, which makes opportunity for close-knit relationships with patients, unrushed visits and 24/7 access via phone call or text with Bethlehem.
"We're it. If there is an after-hours call, you know you'll reach one of the two of us," Jill said. "Some people have called it relationship medicine, where you have that stronger relationship between doctor and patient."
While some doctors are politically involved and prefer DPC's as a way to fix American health care, Jill said politics didn't play an immediate roll in the decision to go DPC.
"We think there are people in this community that would benefit from it, and that's where our focus is," Jill said. "Every dollar people spend is going toward their care."
Nearly a month into business, the DeVries clientele ranges from age 6-87. About half of those patients don't have insurance, and the other half has insurance or Medicare coverage, Jill said.